The Fourth Day of Christmas Traditions & Freebies: DIY Ornaments
Making ornaments as a family has become another annual tradition for us. I'm sure there will come a day when the girls are no longer as thrilled about doing crafts as a family, but for now they still love it so I'm milking it for as many years as I can ;)
Each year we make a different kind of ornament. And we usually end up making a bunch of them, so we add them to gifts for family and friends. They add the perfect handmade touch to packages or tied onto gift bags.
Some of our favorites through the years have been:
Snow Globe Ornaments - made with scrapbook paper, plastic party cups, little Christmas trinkets and doo-dads, and some fake snow. We used THIS tutorial for all the details and how-to's (which I found on Pinterest, of course ;) ). (And in case you're wondering, I ordered some of the little Christmas trinkets (the deer and little trees) from HeyYoYo.com and ShopSweetLuLu.com. Since then, I've found a bunch of options on FactoryDirectCraft.com. I also usually hunt the craft stores for miniature Christmas tree ornaments and things like that.)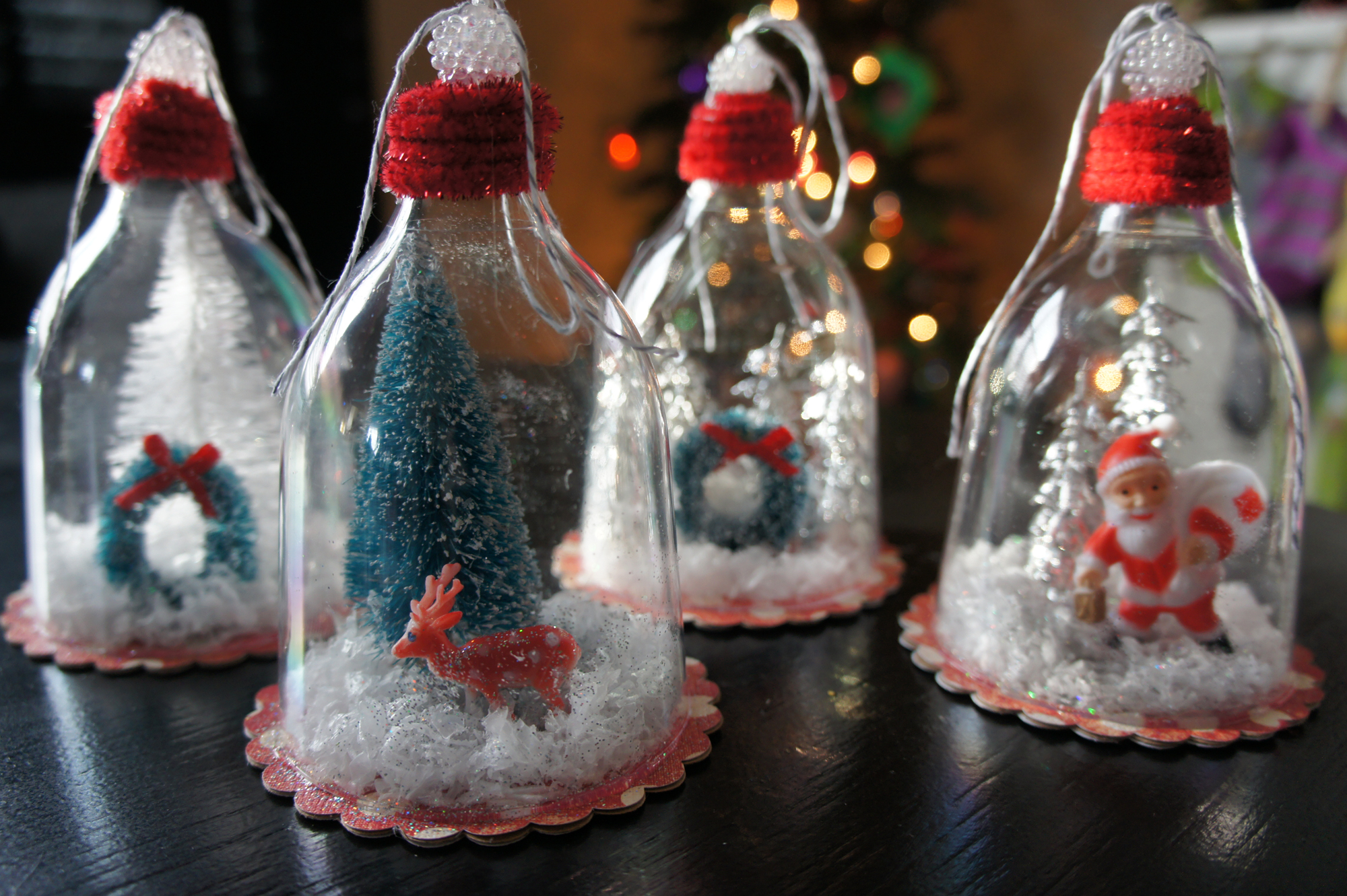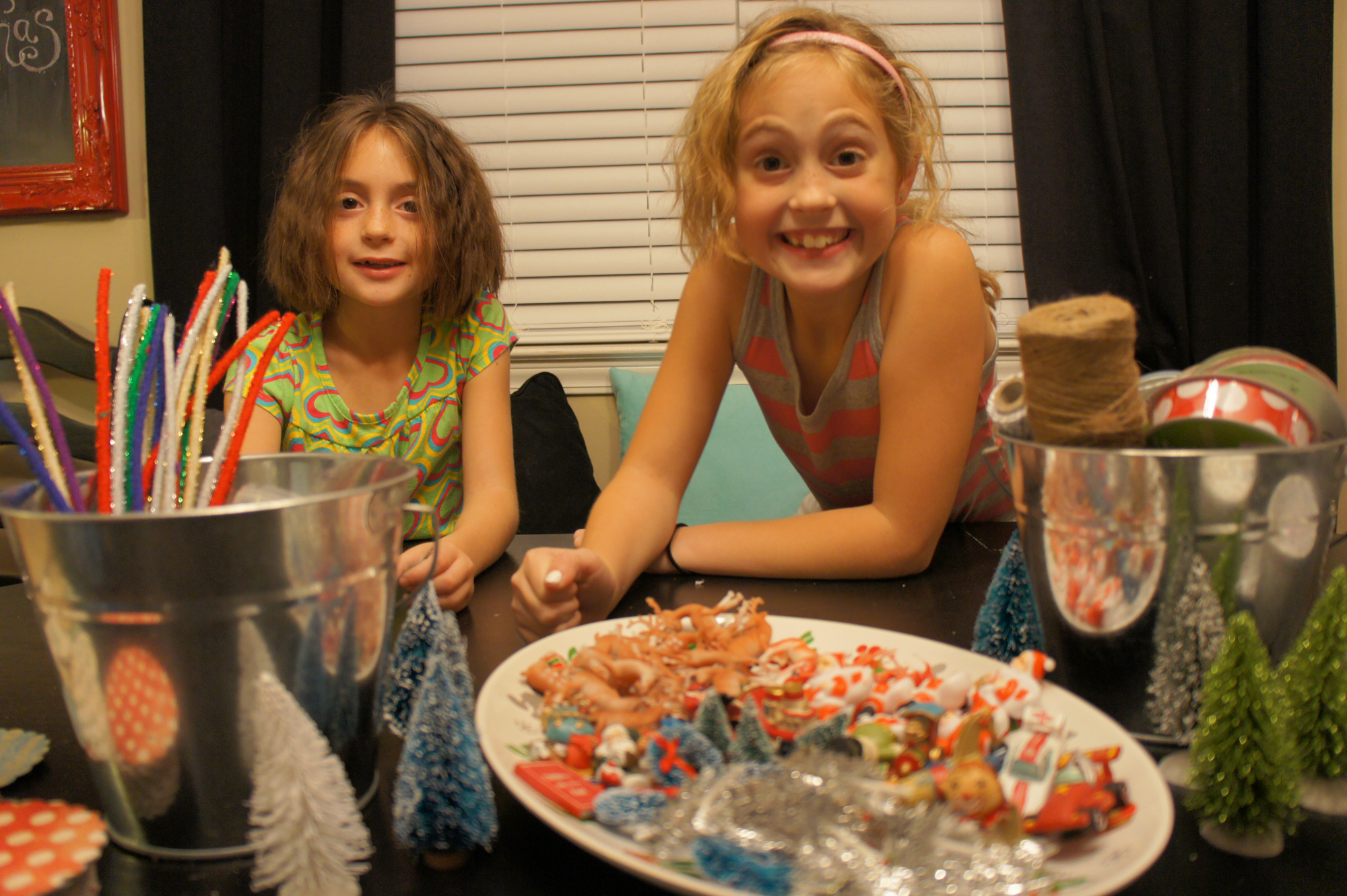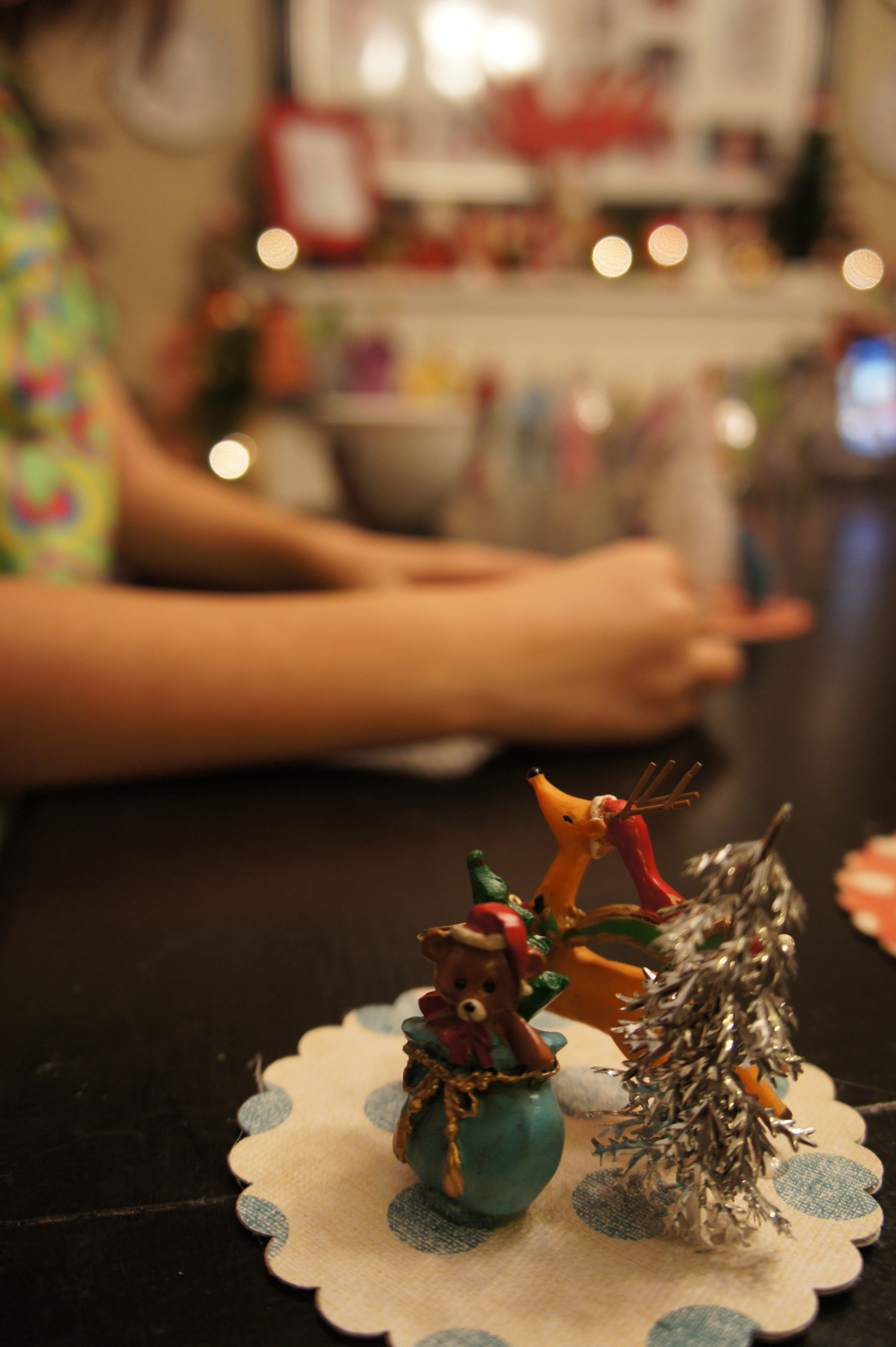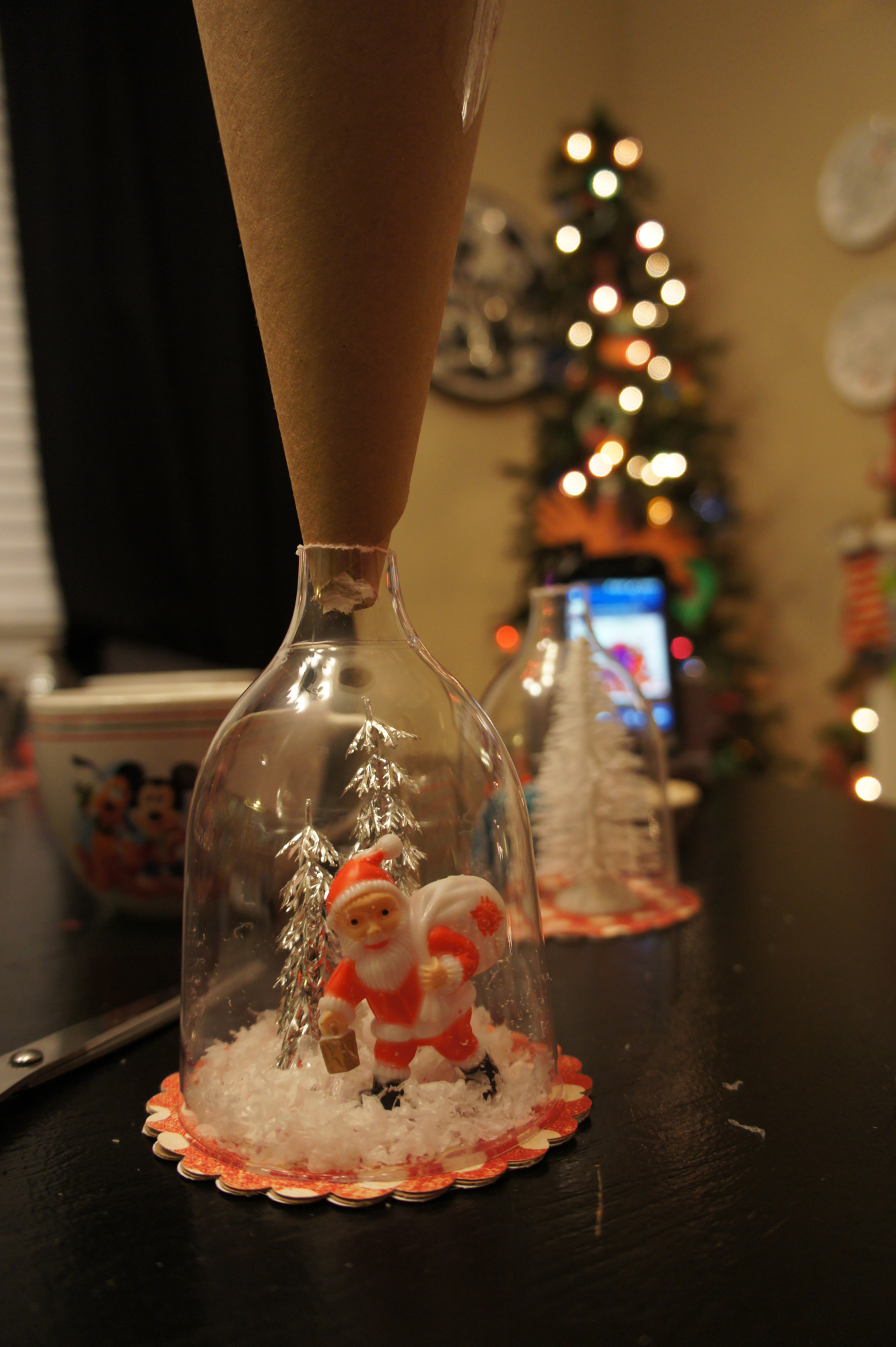 Embroidery Hoop Ornaments - made with small embroidery hoops, a bit of fabric, thread and buttons. We made these a couple of years ago when the girls were learning the basics of sewing and they wanted to sew all of the things. (We didn't really use any tutorials for these, we just kinda got creative and did whatever we wanted, but you can search "embroidery hoop ornaments" on Pinterest and get tons of ideas)
Cinnamon Ornaments - made with applesauce and cinnamon. These are probably my most favorite...they still smell so good even three years later. I want to make some more of these just because I love them so. We used the tutorial HERE to make the dough, but then we used white fabric paint (because it is easy for the girls to squeeze onto the ornaments and it gave the look of icing) to add designs so ours turned out looking more like decorated cookies. So much fun!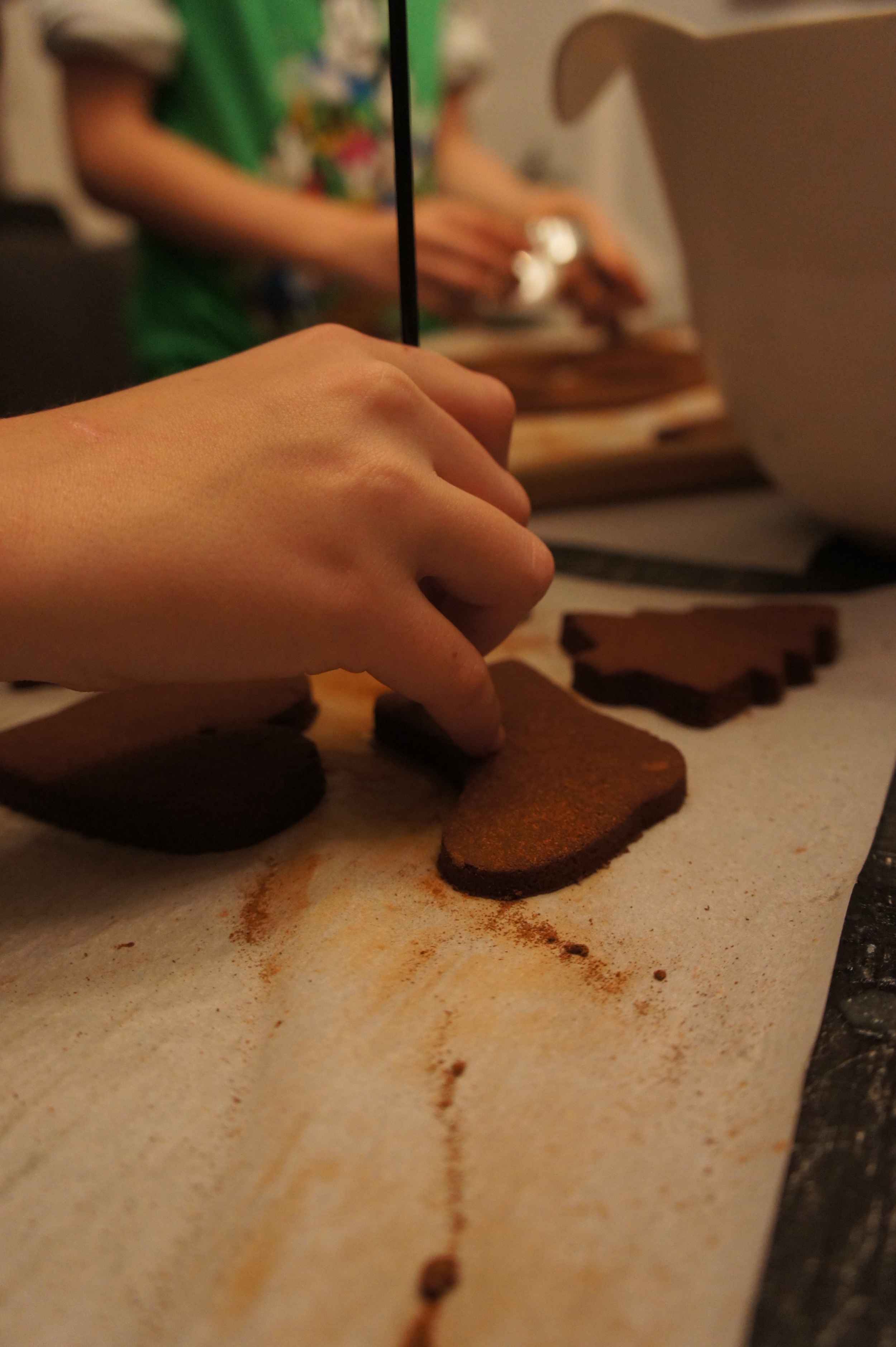 Salt Dough Ornaments - made with salt, flour and water. This is another fun and easy recipe (found HERE) and the girls loved cutting out their shapes and adding designs using stamps. We ended up painting these after they were hardened, and I really love the way they turned out.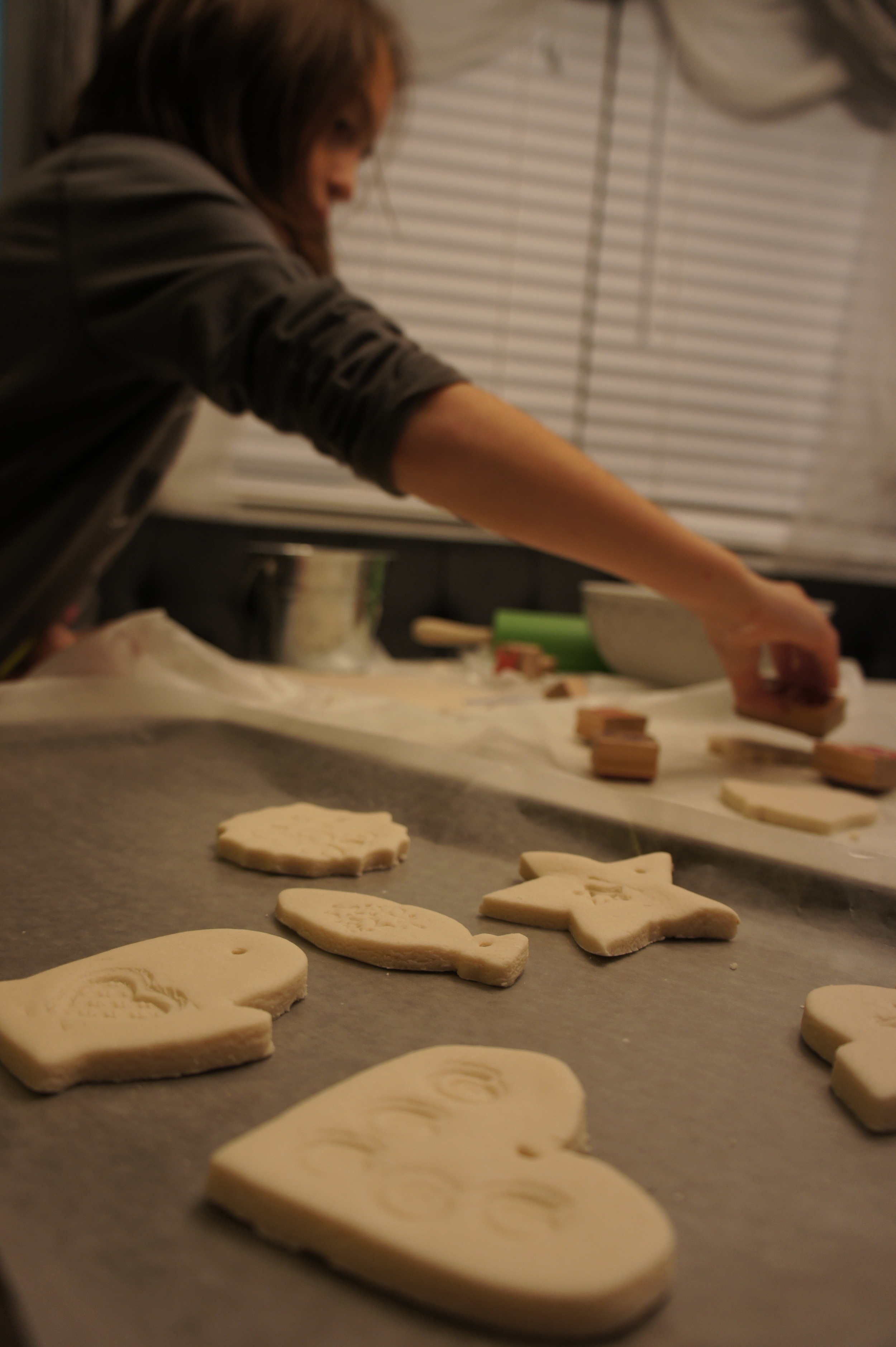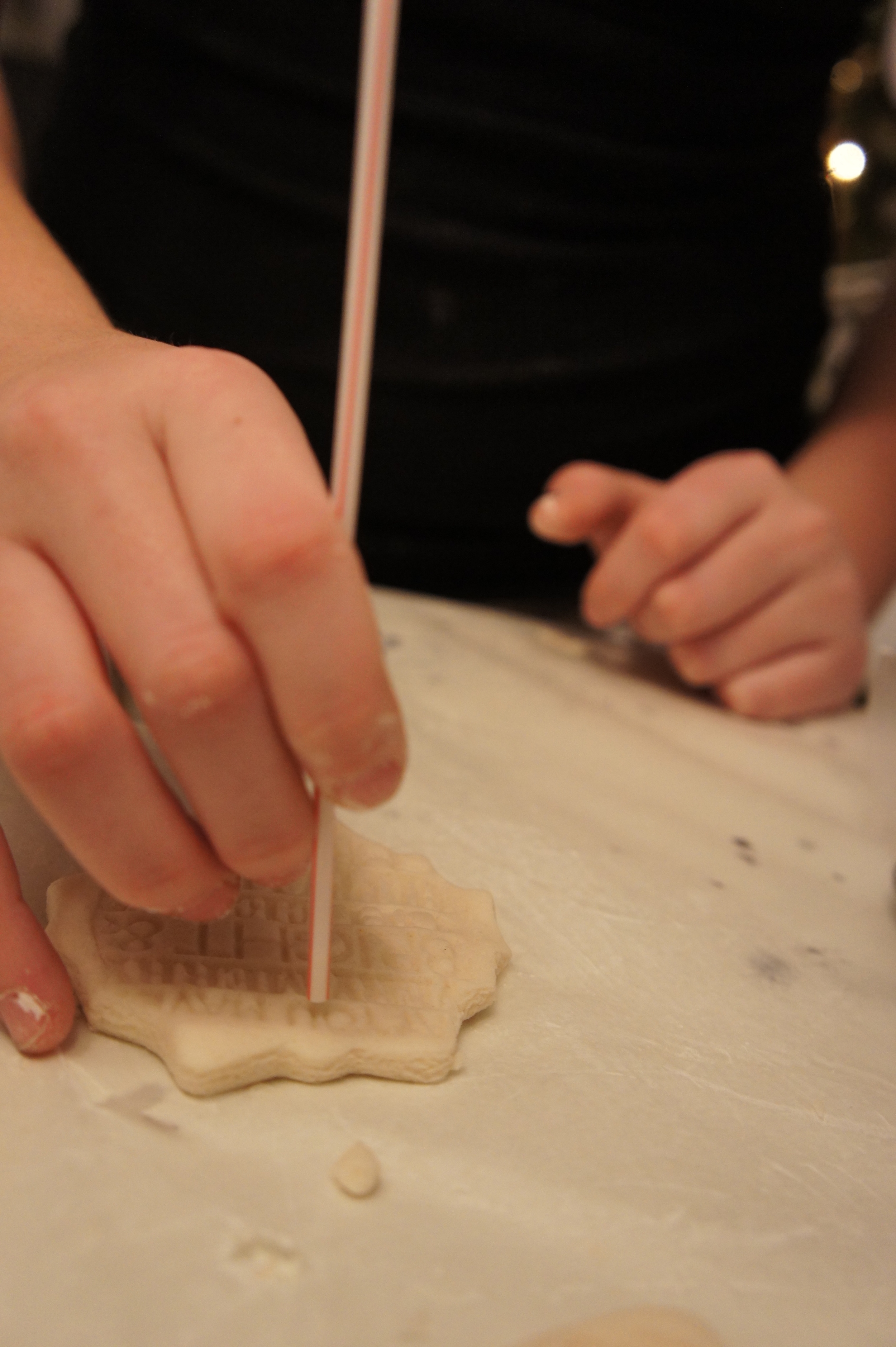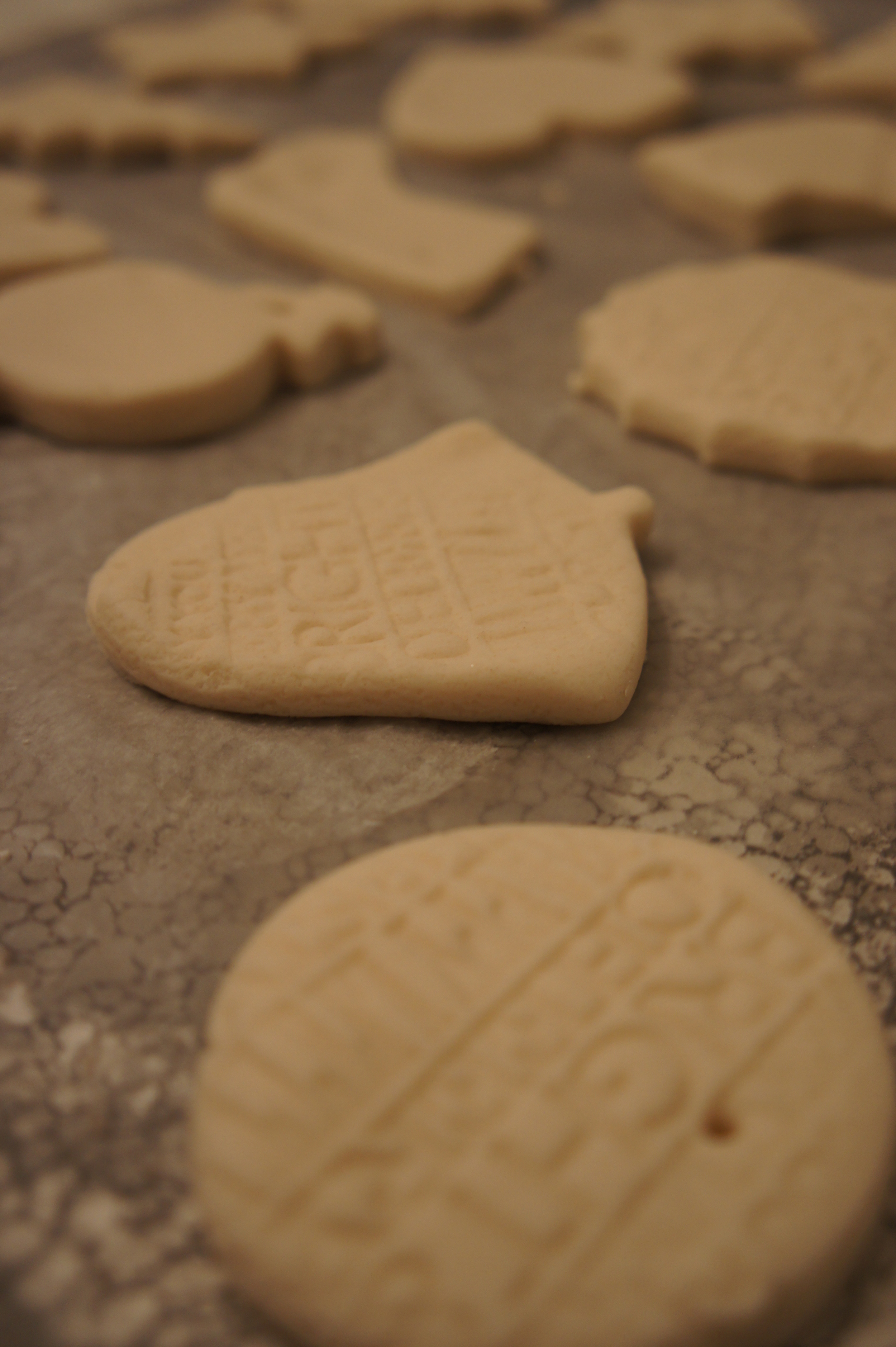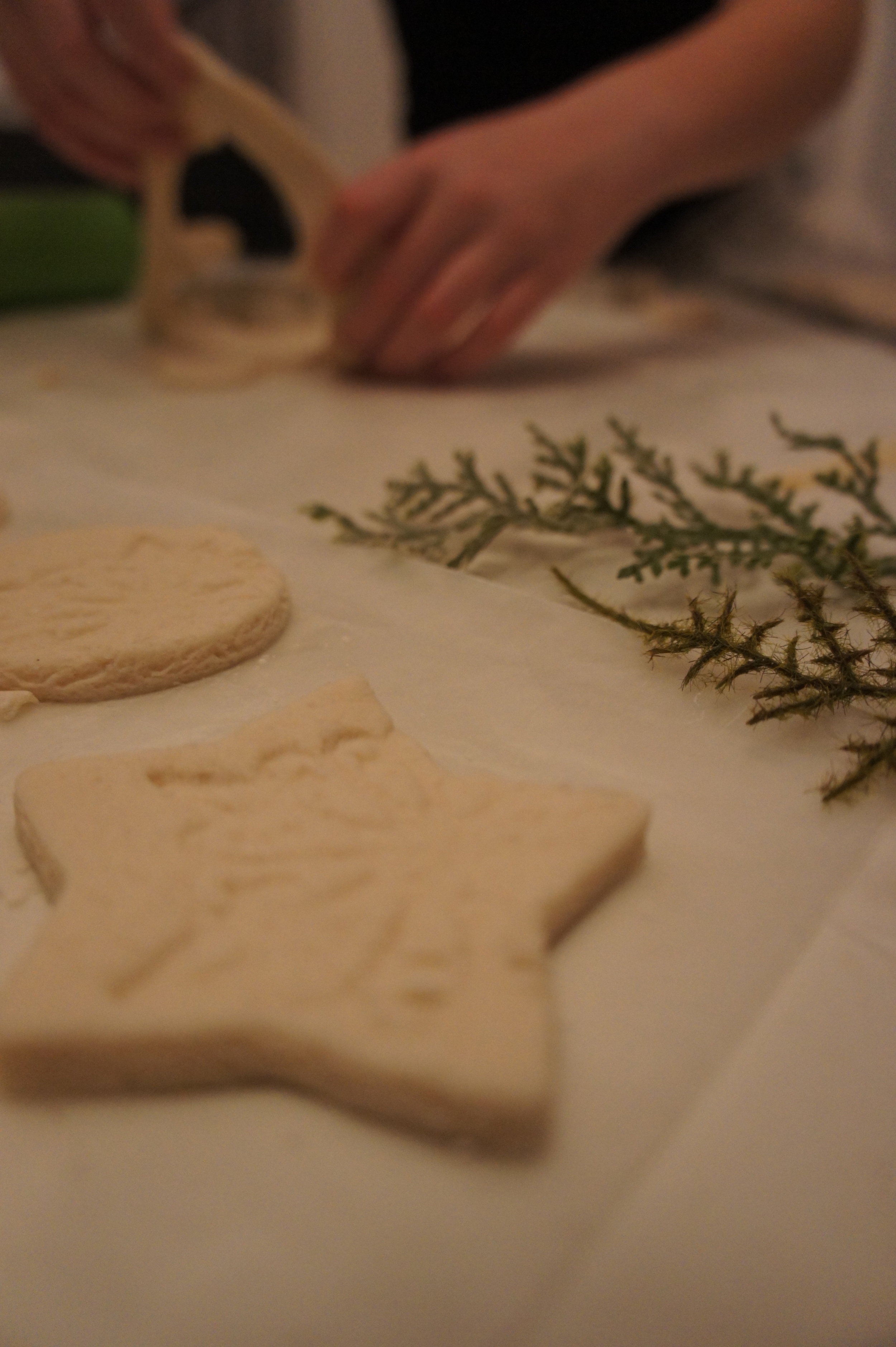 Yarn-Wrapped Ornaments - made with cardboard and yarn. We made these last week after seeing the ideas on Pinterest from a couple of online tutorials HERE and HERE. We just cut circles and stars out of cardboard and wrapped yarn around them. Super easy, and the girls loved it...and it didn't cost me a penny because I just used supplies we already had around the house! :)
There are SO MANY different kinds of ornaments you can make together as a family. And it doesn't matter so much what you make, but that you take time to slow down and just make something together. It could even be as simple as printing out some paper ornaments and coloring them together! And to help you out, I've made some printable ornaments just for you! Just print them (thick paper or card stock would work the best, but you can print them on regular paper too and then just glue them onto construction paper or colorful scrapbook paper if you want), then color them and cut them out. Punch a hole in the top and add some string or yarn and you have our own homemade ornaments for your tree...or add them to gifts for family and friends! (They work great as over-sized gift tags on presents too!)