The Eighth Day of Christmas Traditions & Giveaways: Gingerbread Night!
The Christmas season is a great time to plan special family nights together. I usually plan at least two or three fun themed nights for our family each year. (Maybe it goes back to my teaching days, but I love to theme things out! And Christmas is definitely not short on theme ideas.) One of our favorites is our annual Gingerbread Night. We make gingerbread houses and eat gingerbread cookies and drink hot cocoa and just have fun making a big giant sugary mess together! Sometimes, like this year, it is just the four of us gathered around our table with piles of leftover candy that has accumulated throughout the year (we even dig out all the leftover candy from Easter!...it's perfect for gingerbread houses!)...and some years we invite family and friends over to join in the fun! Either way, our gingerbread night has become a family favorite and we all look forward to it every year.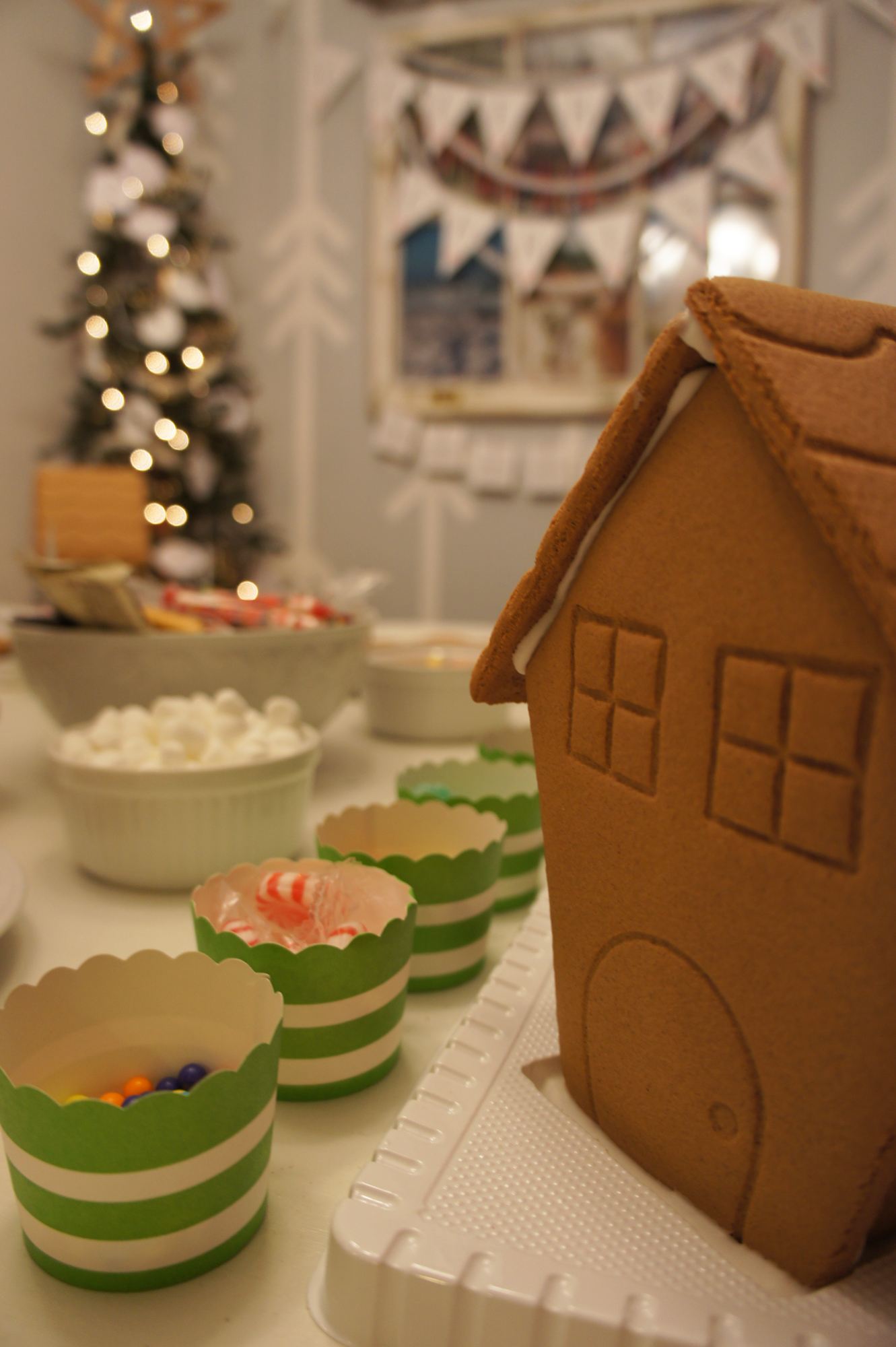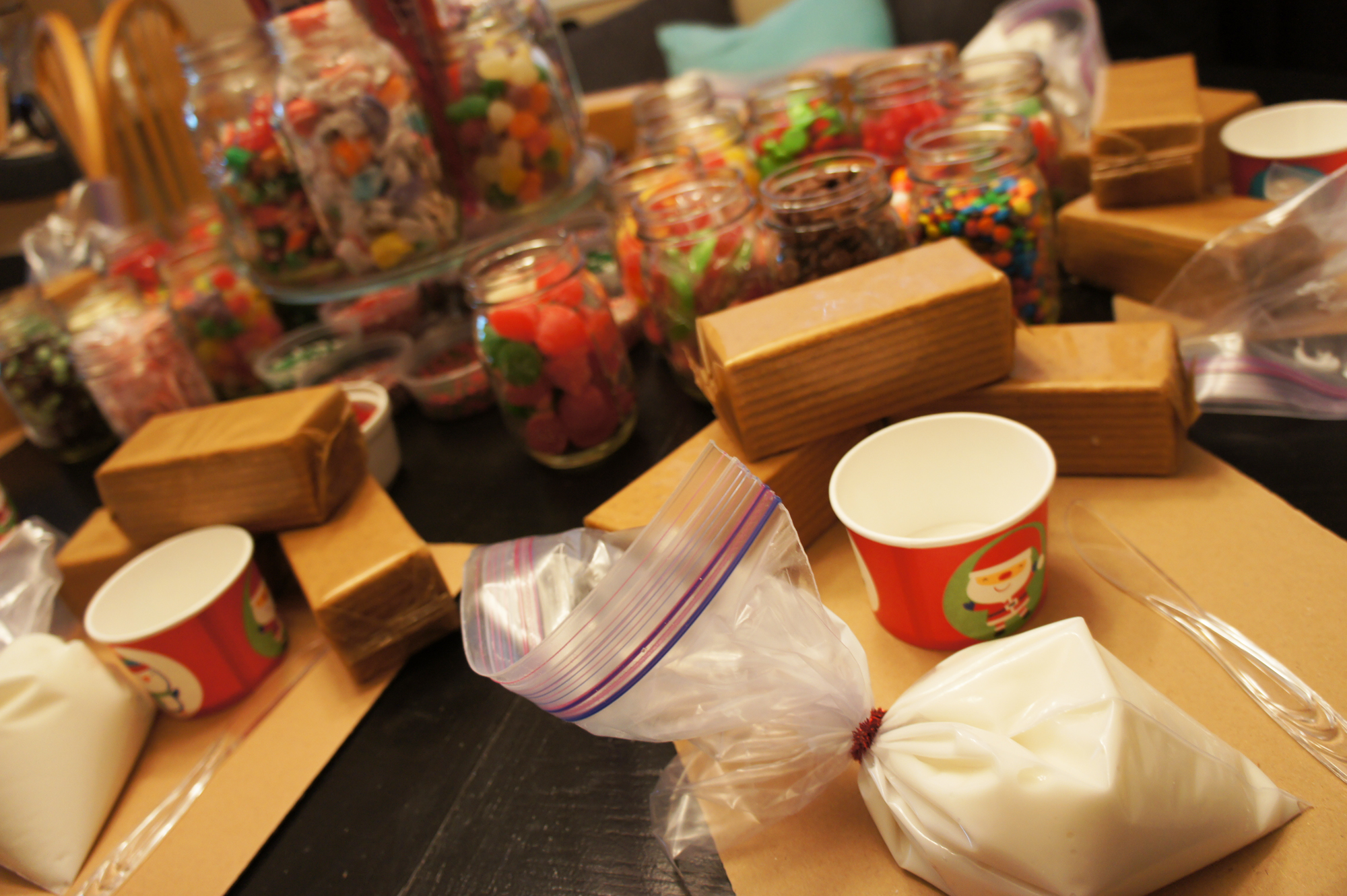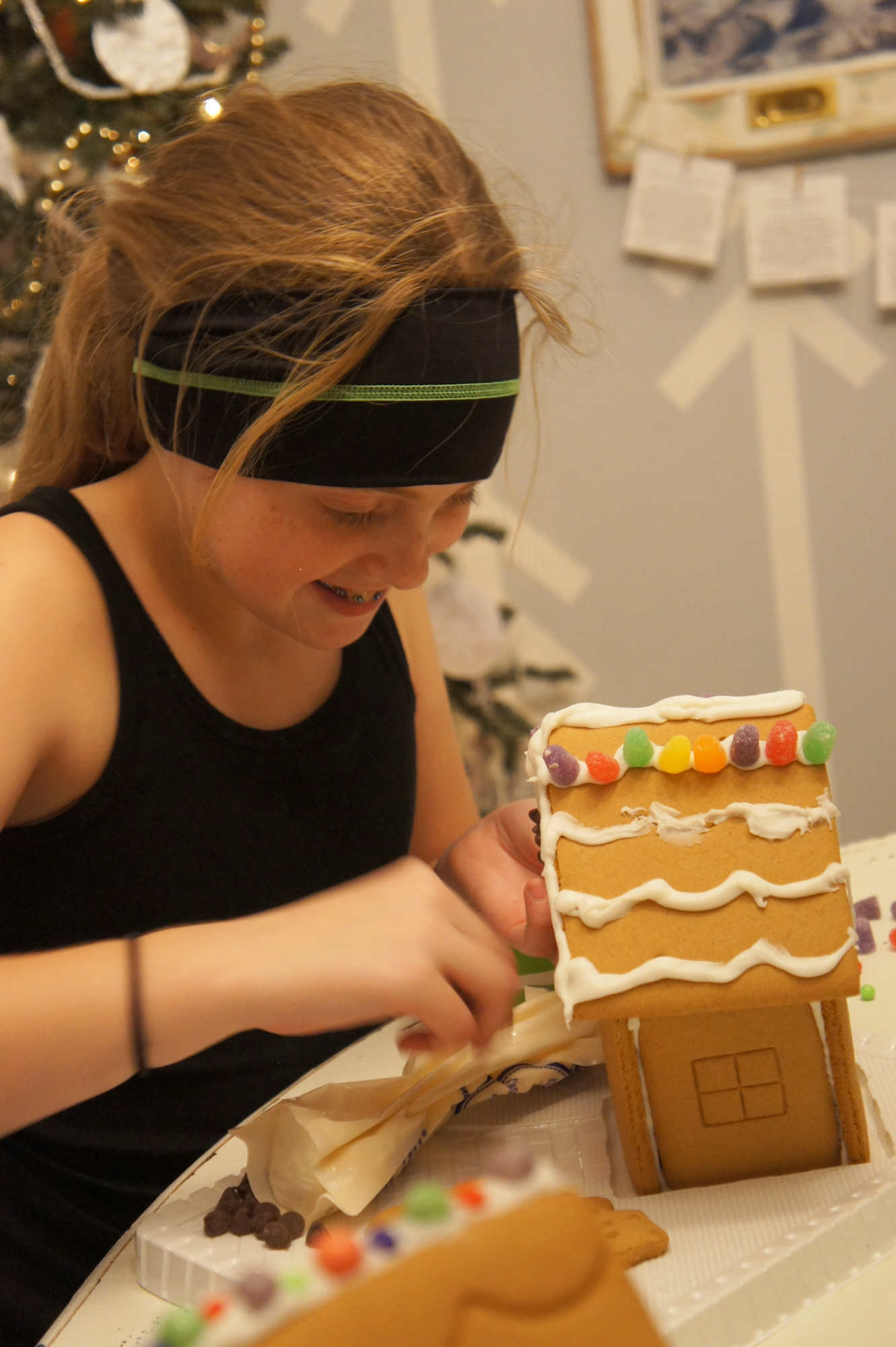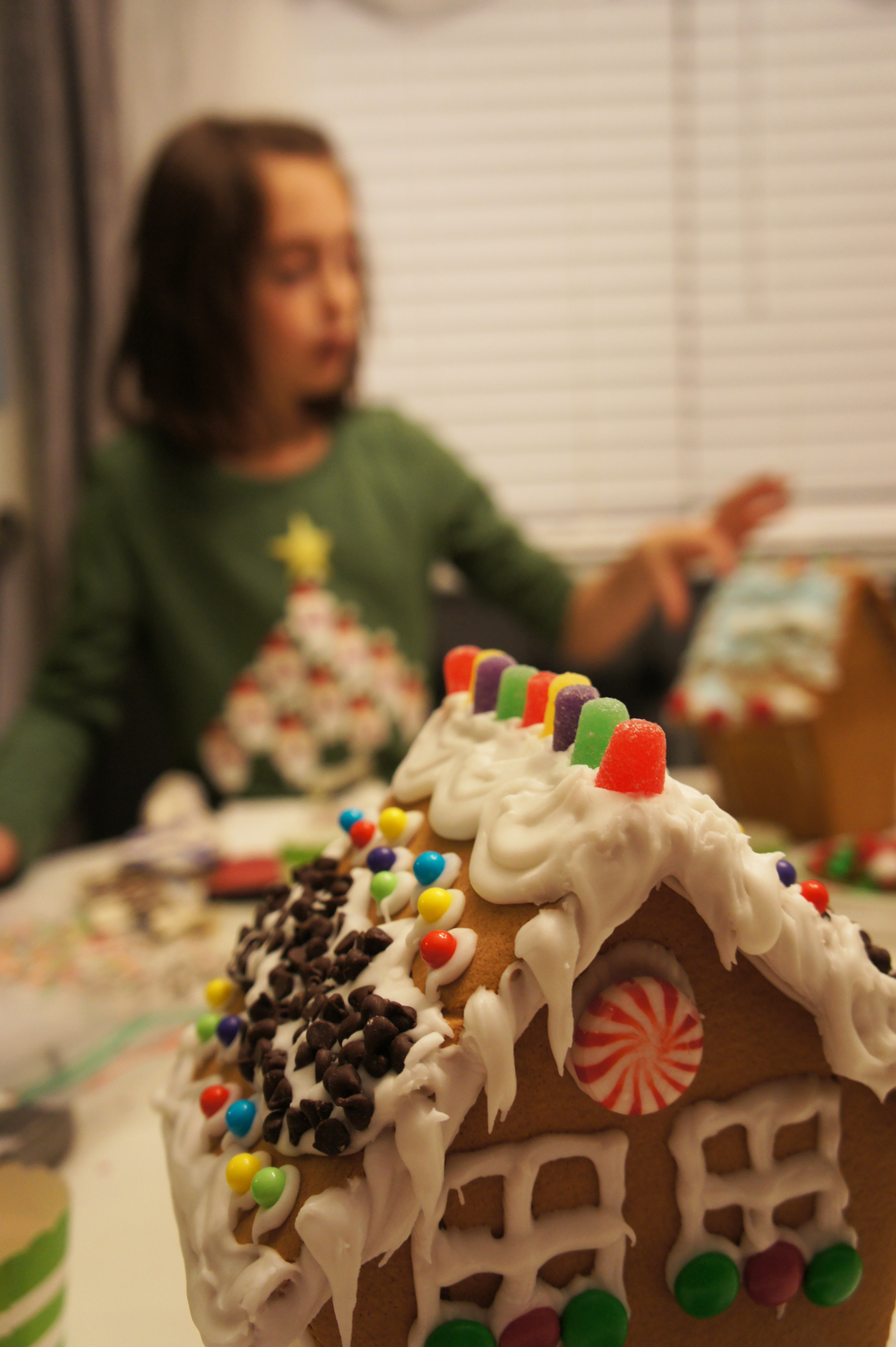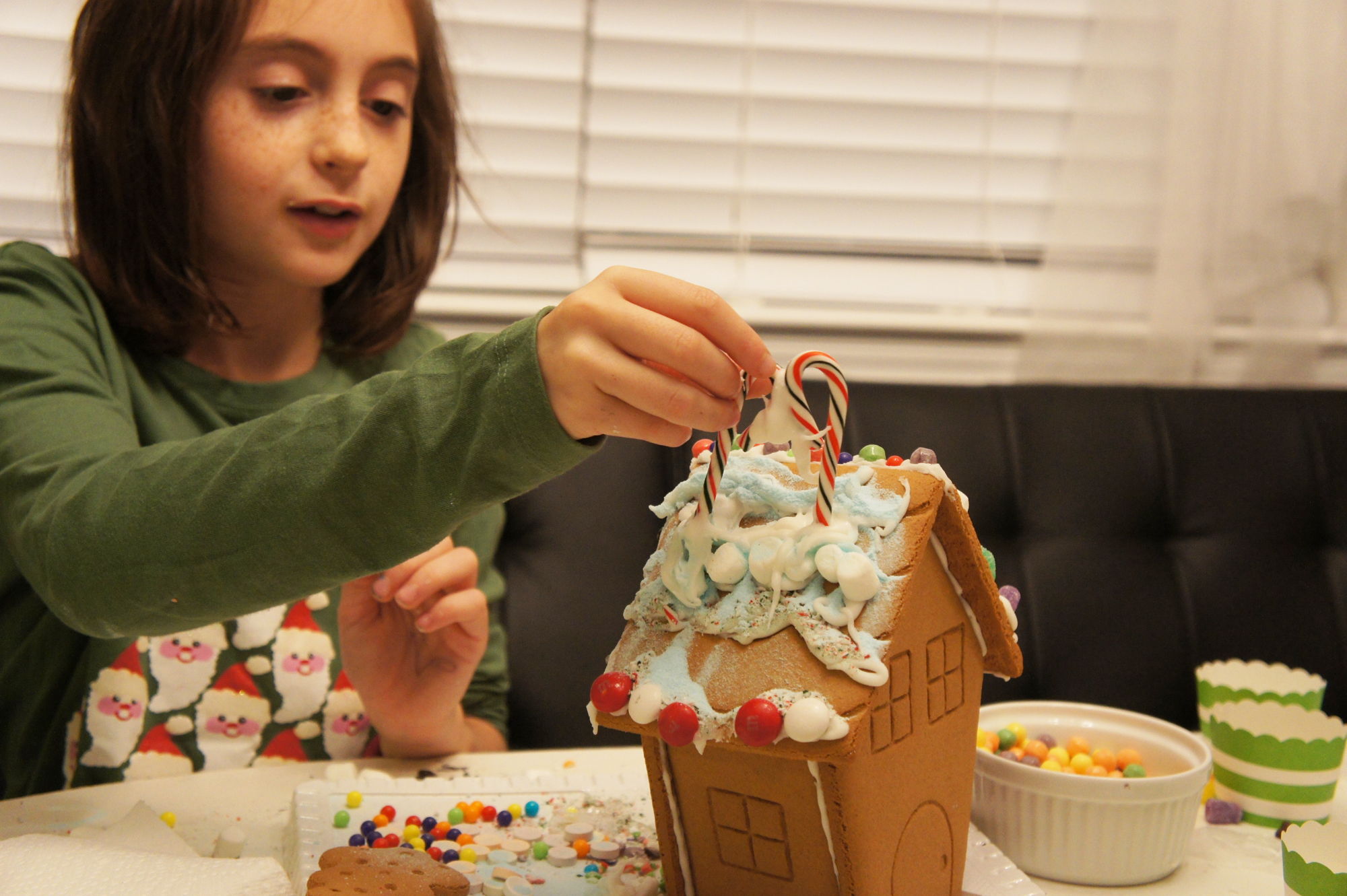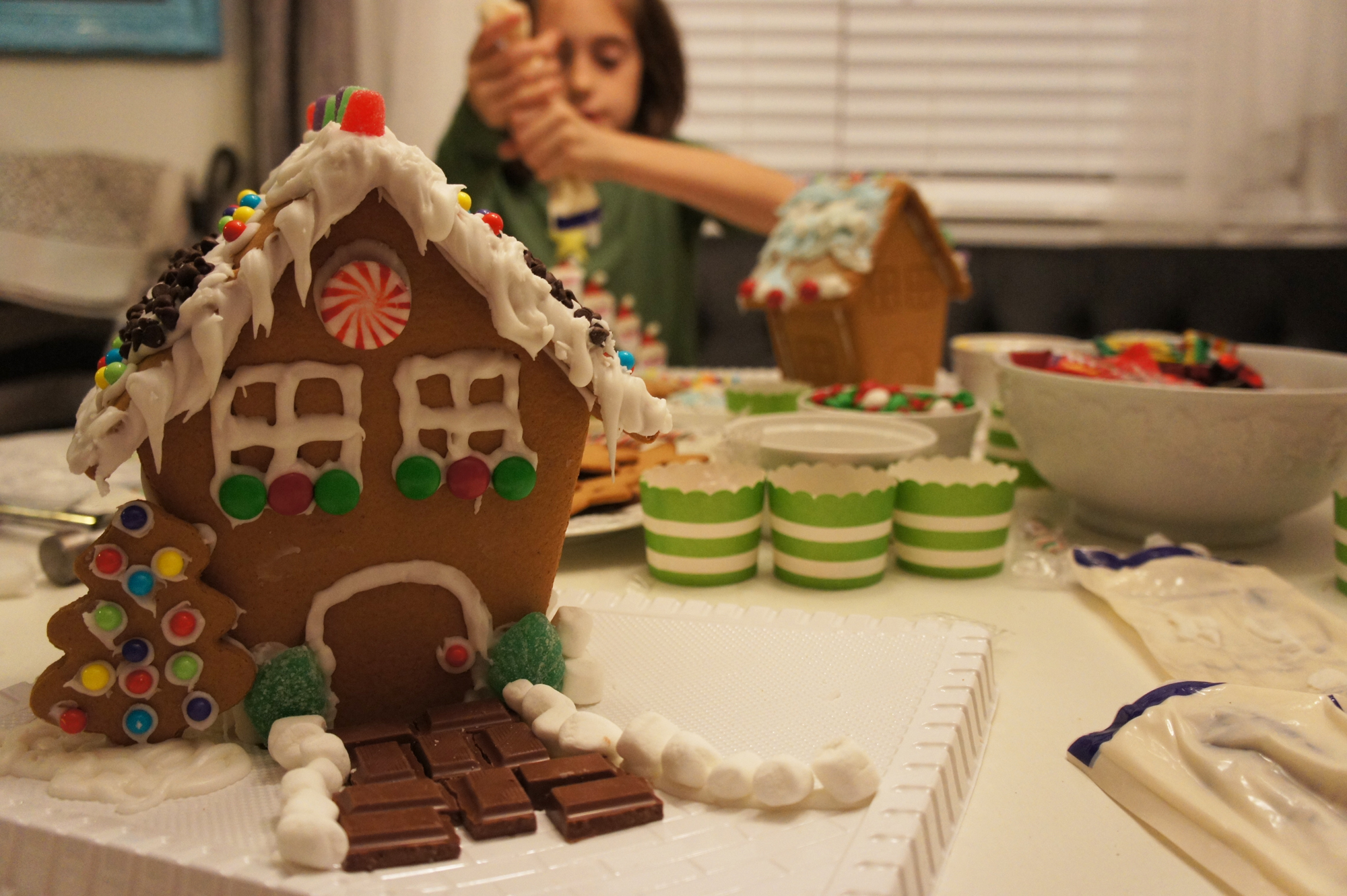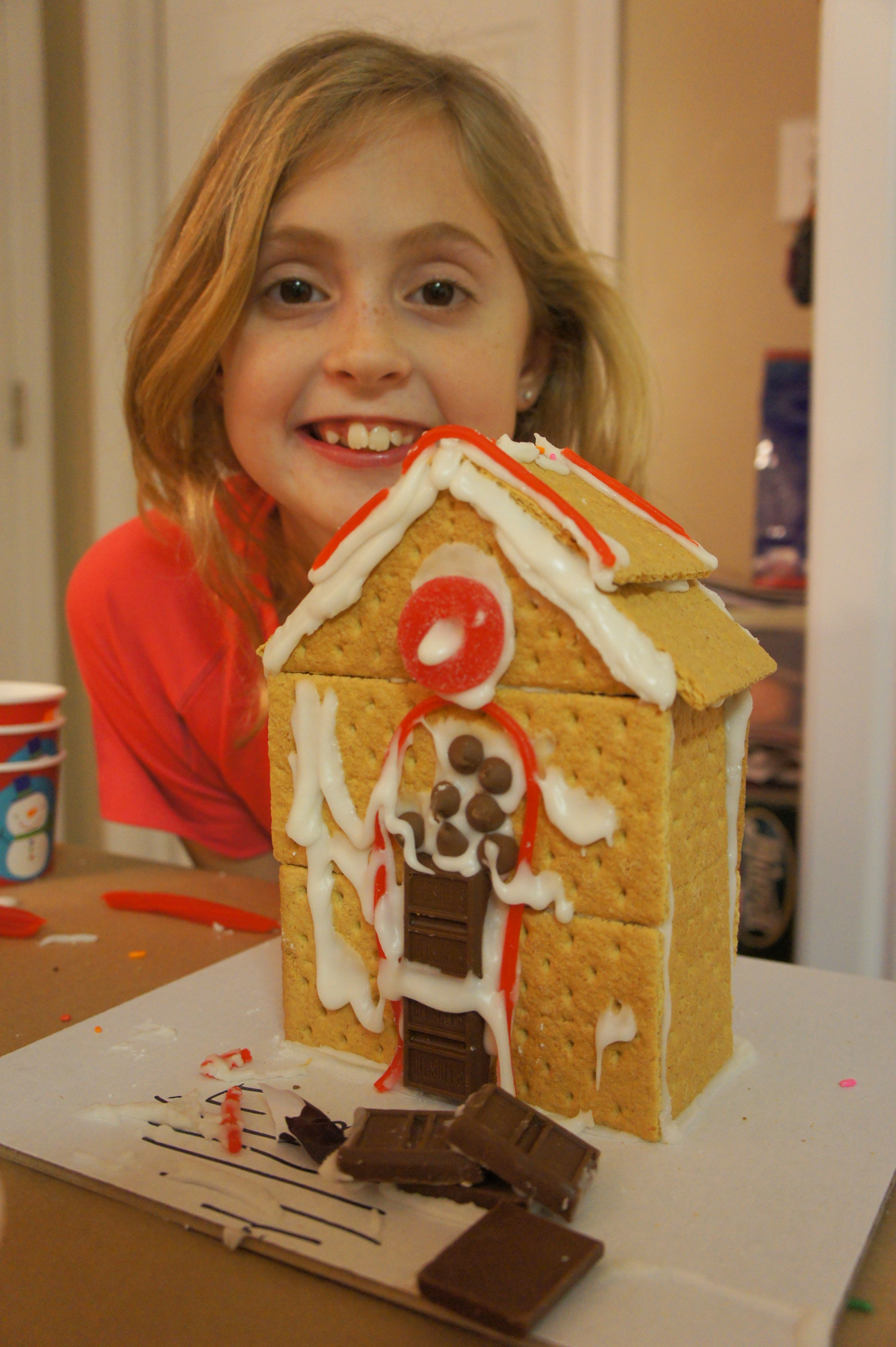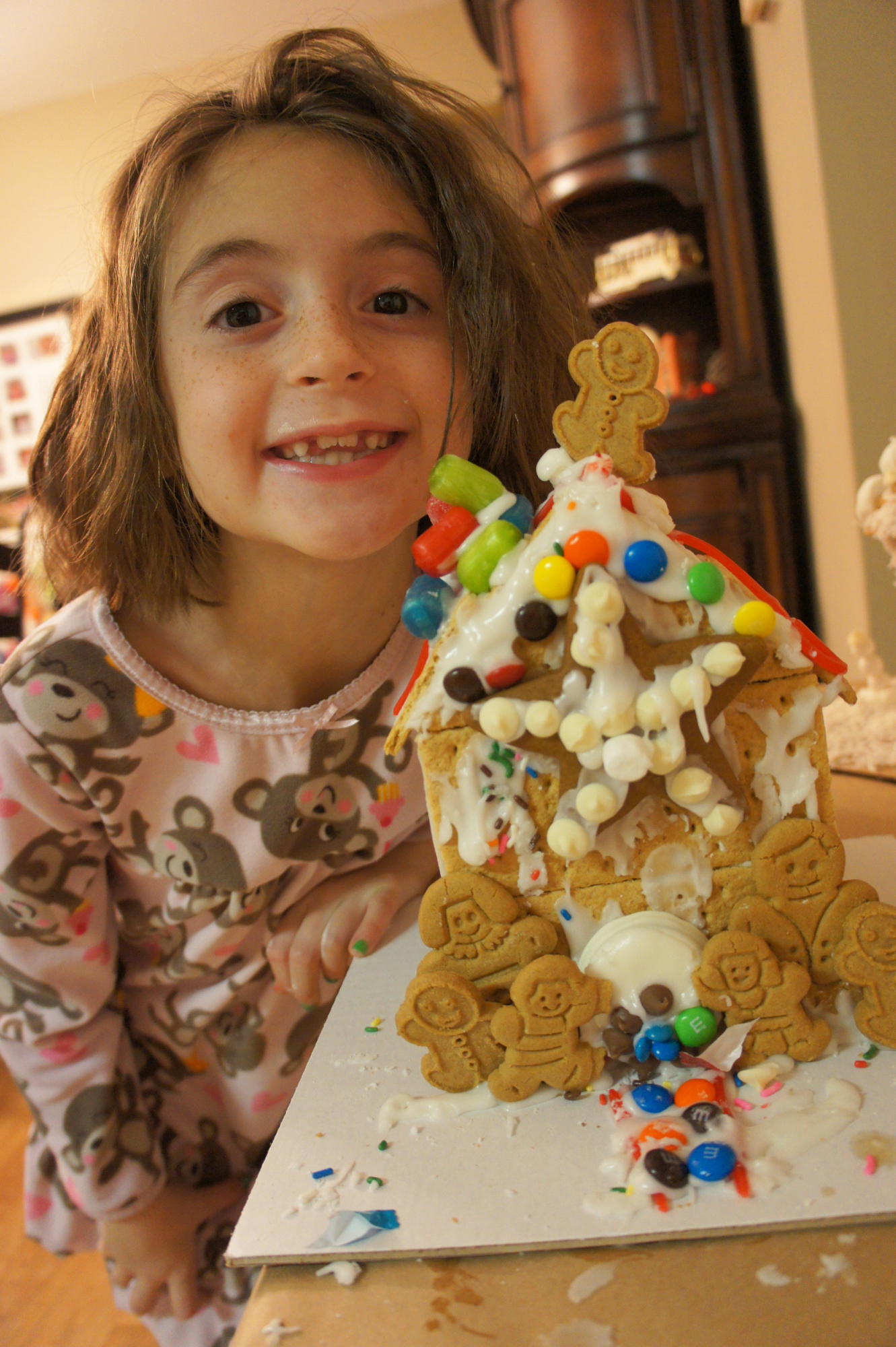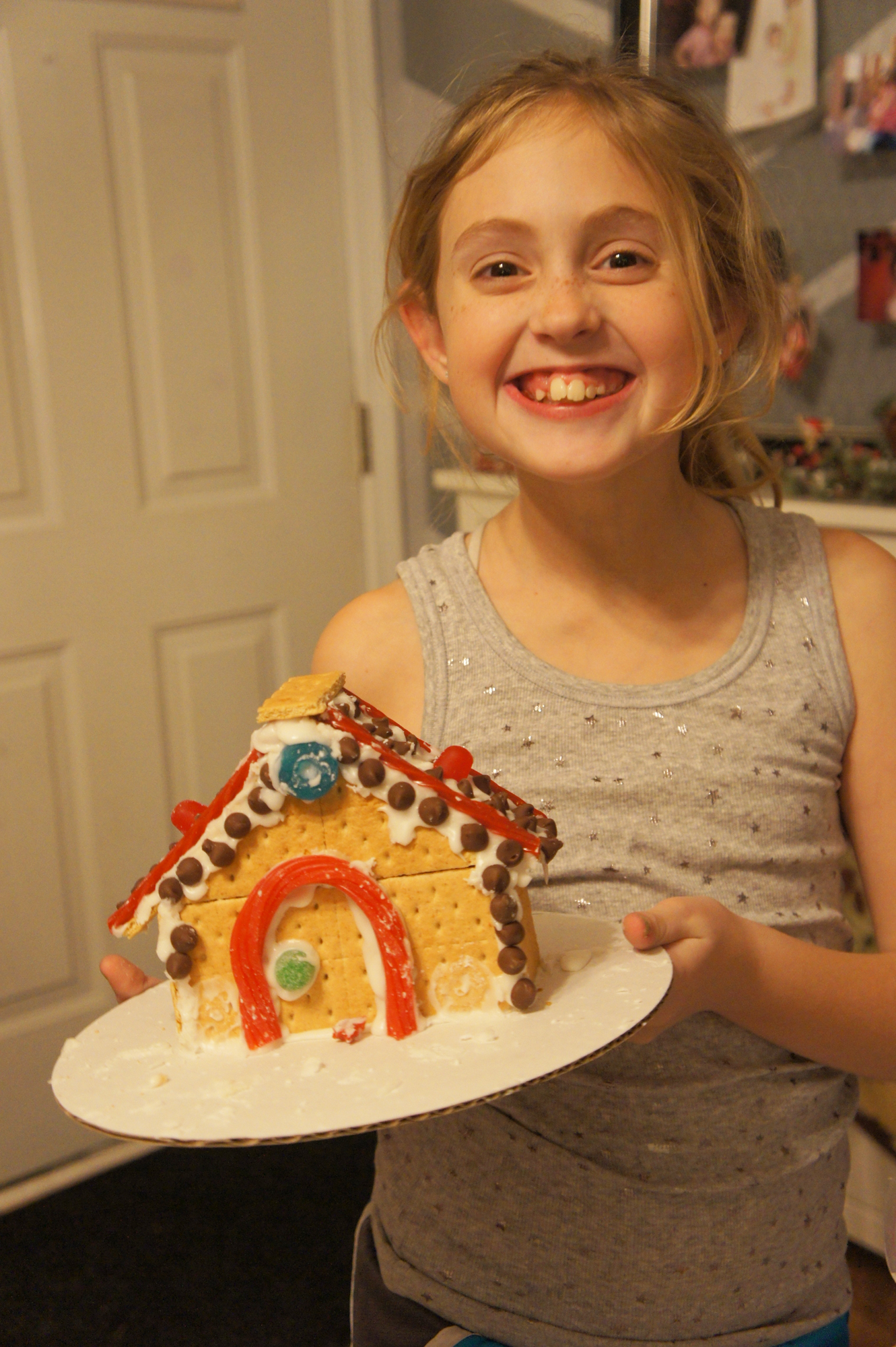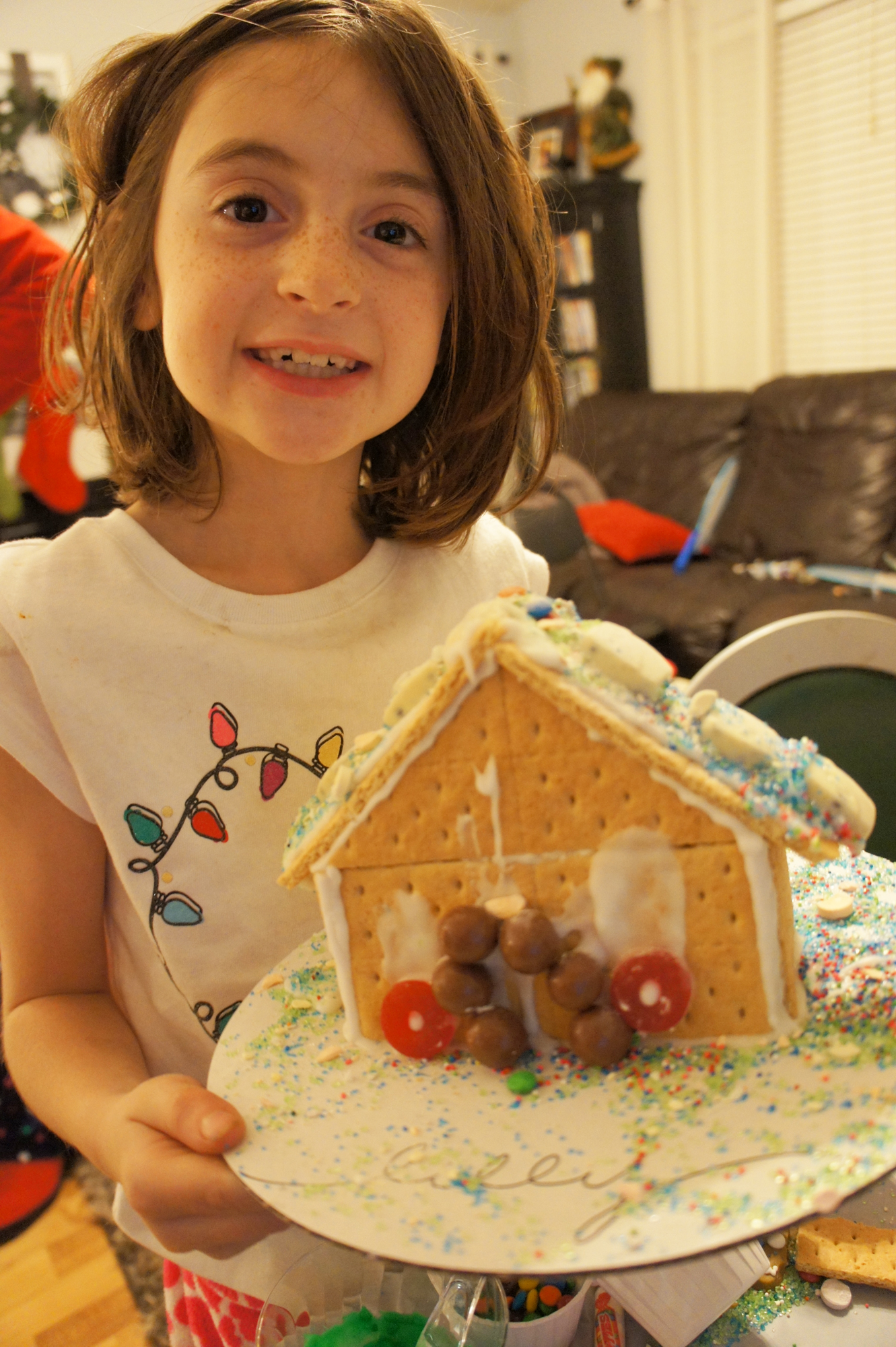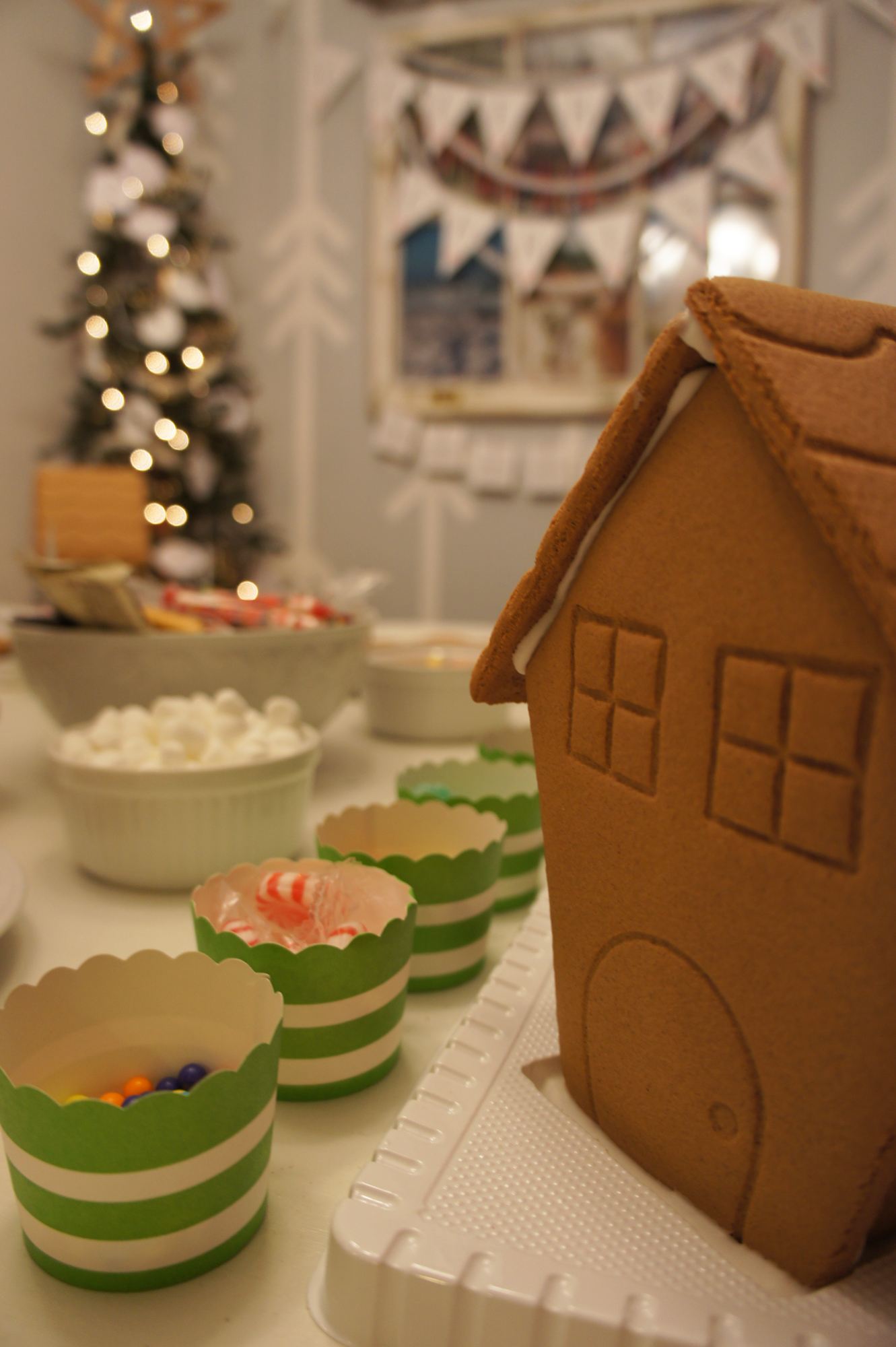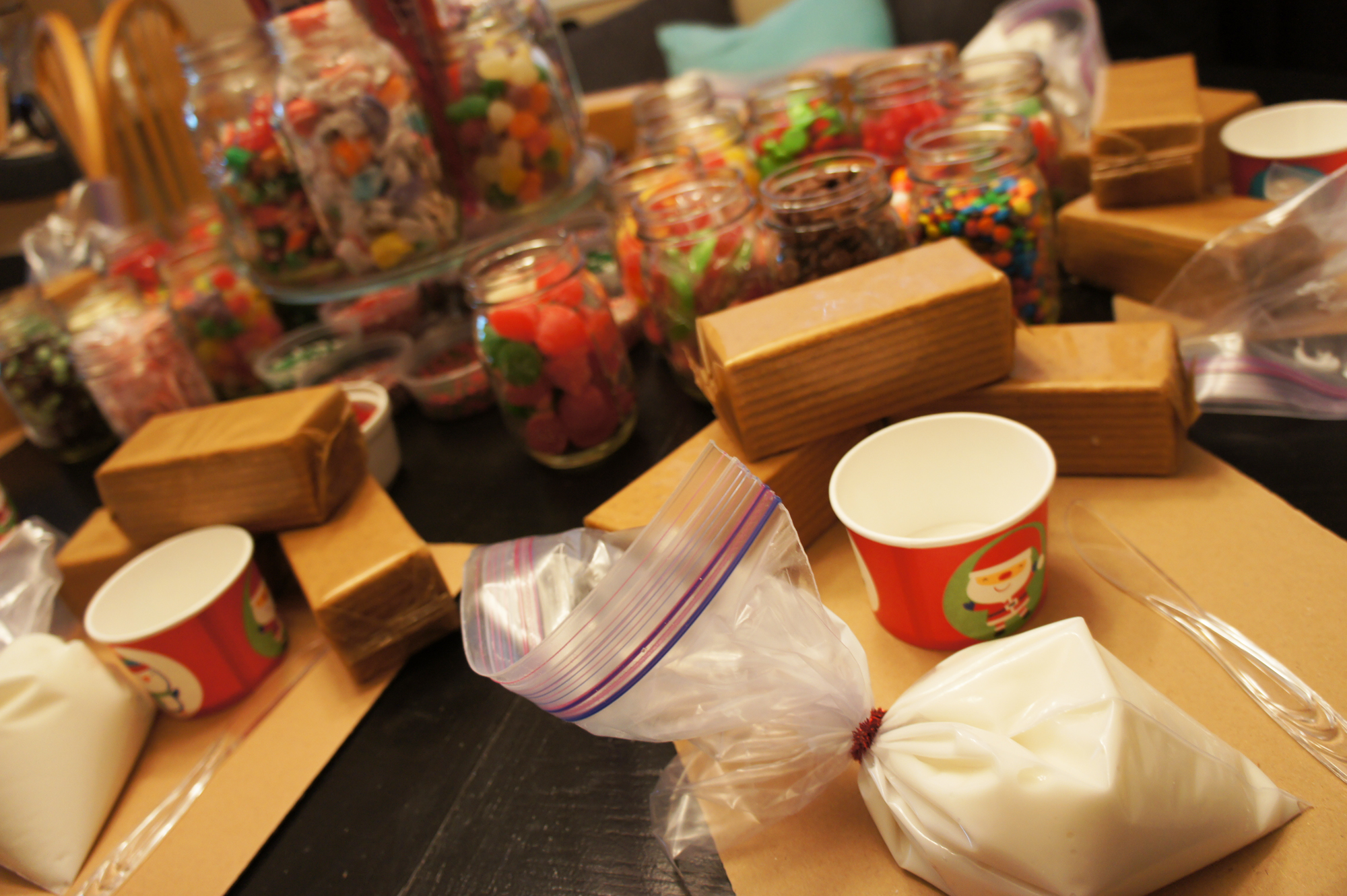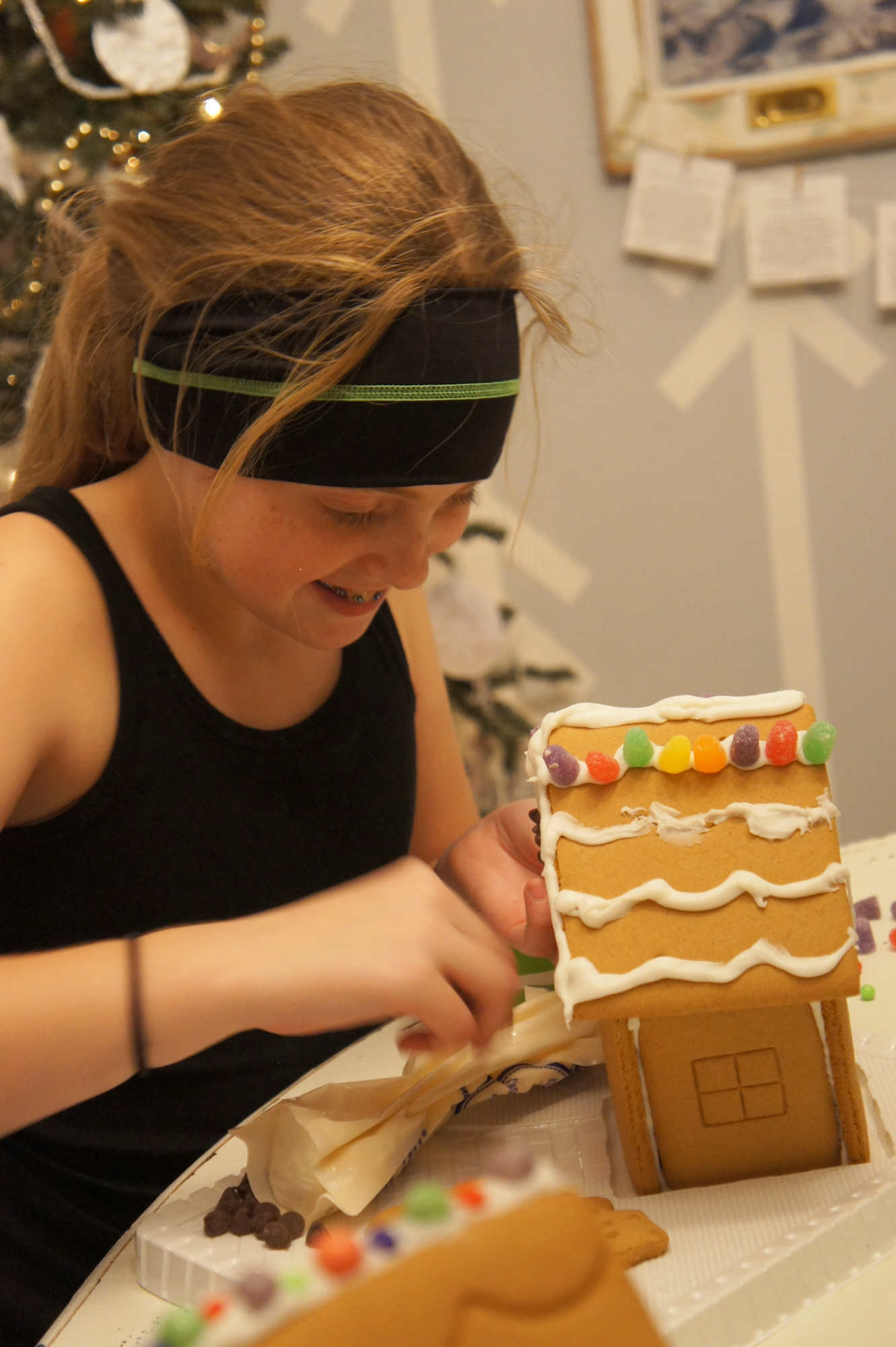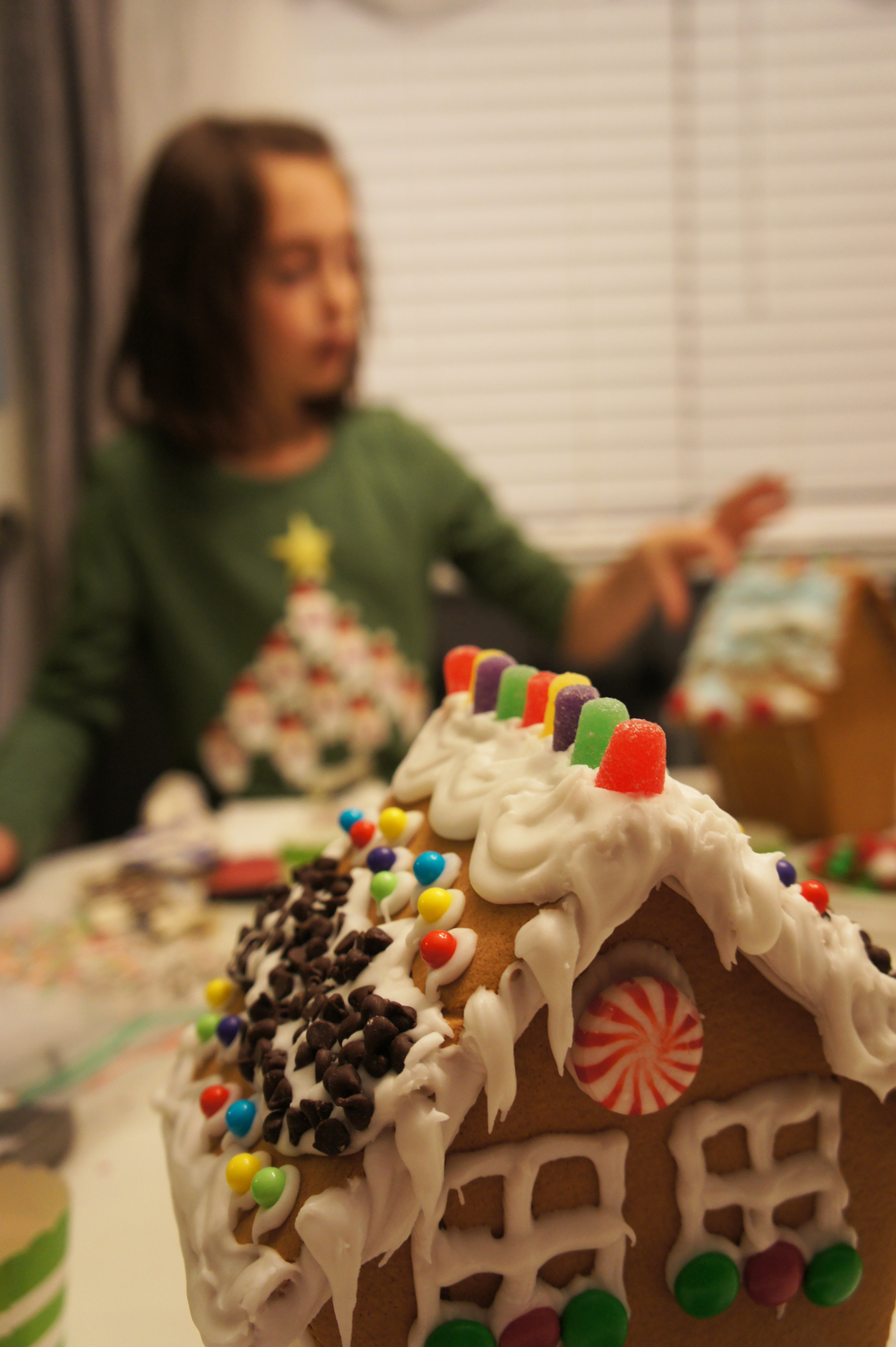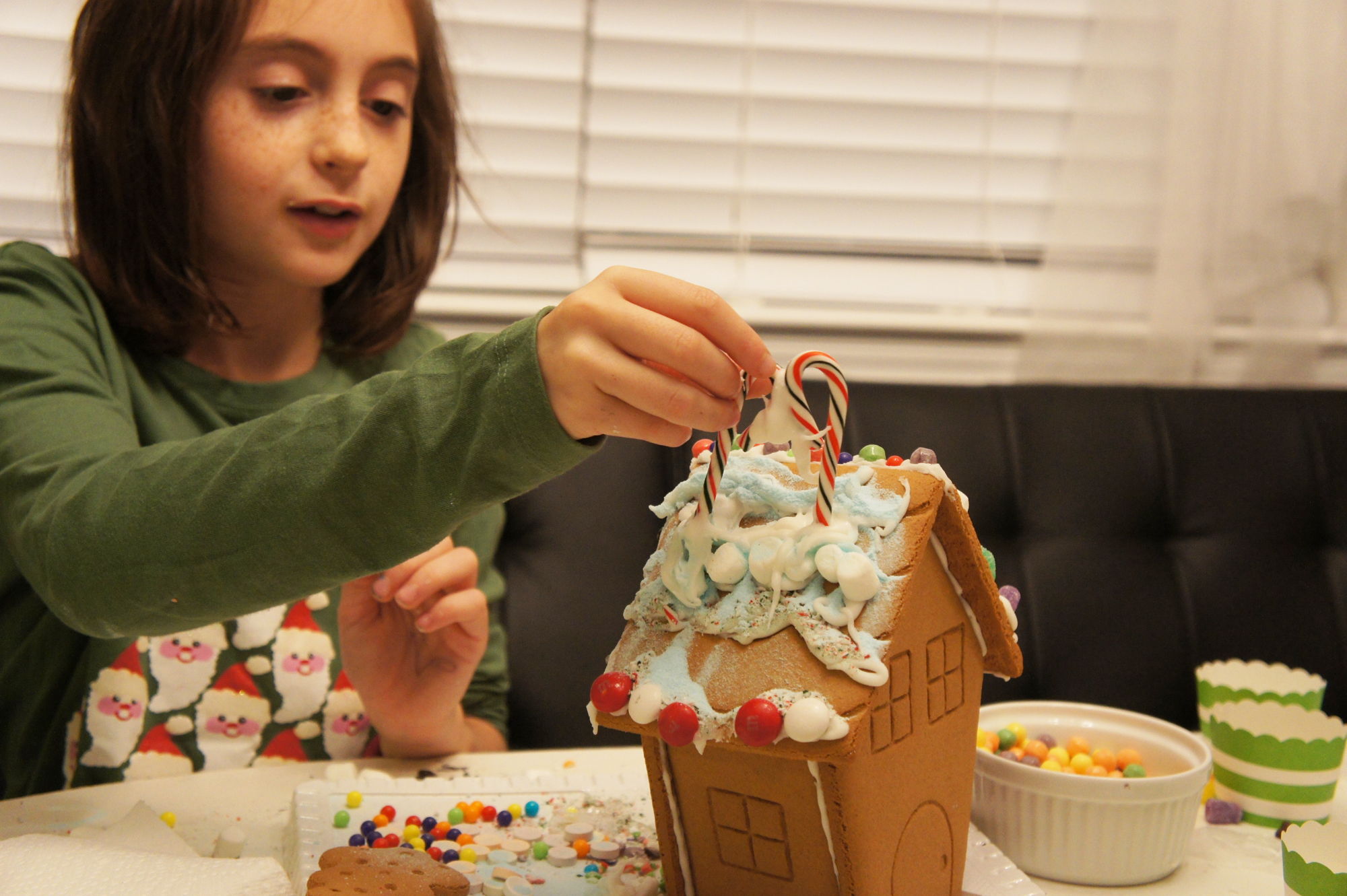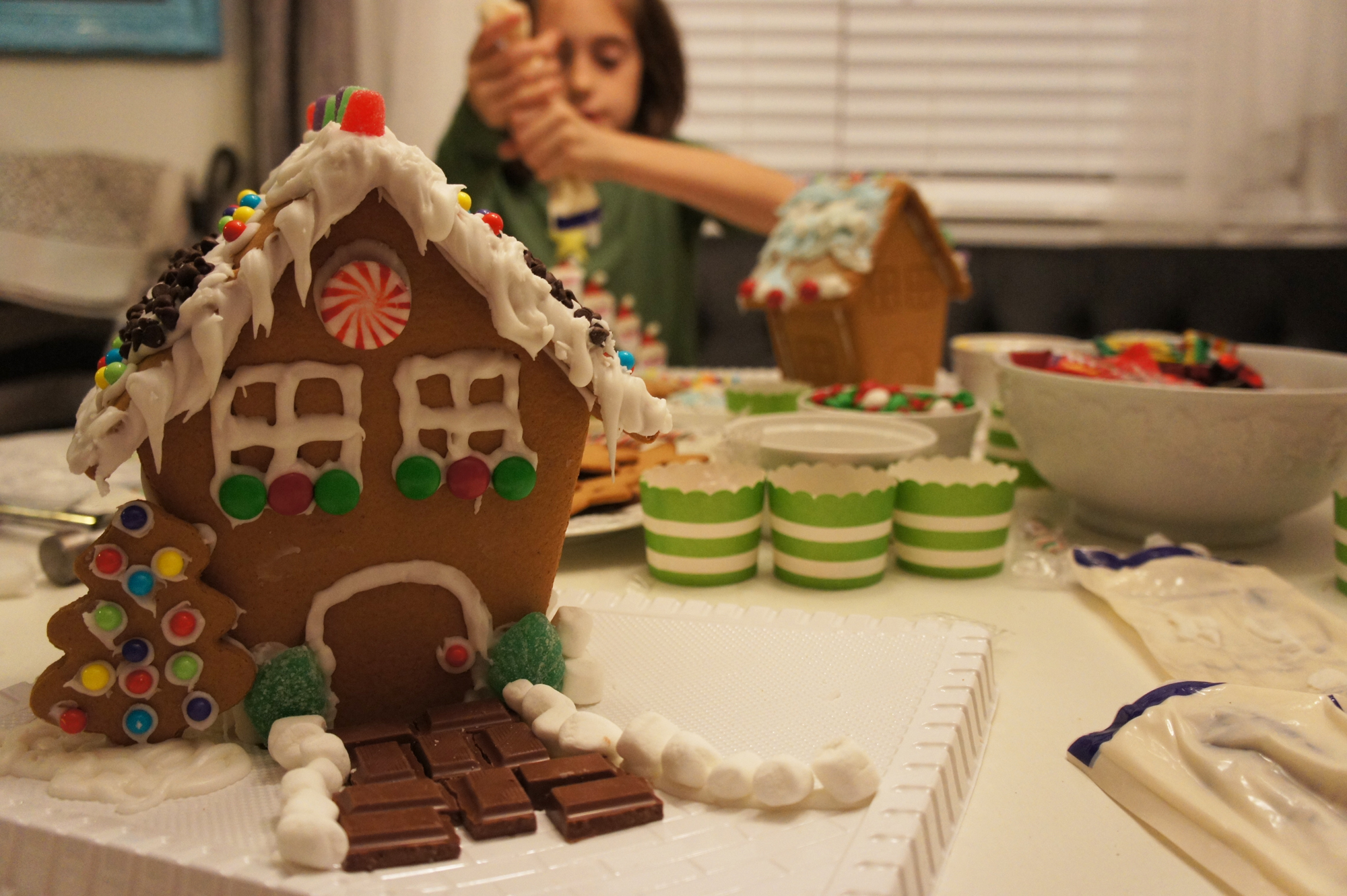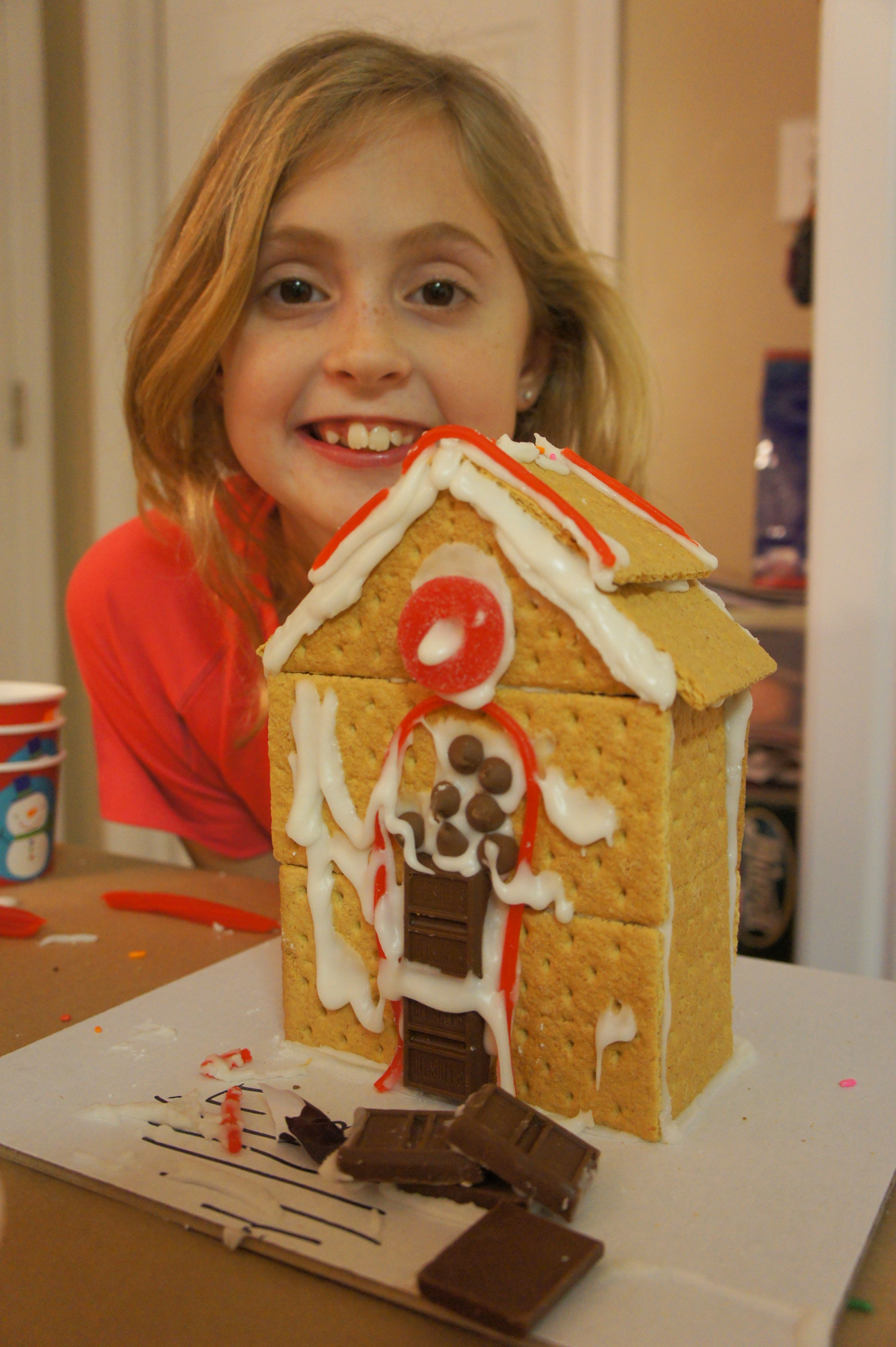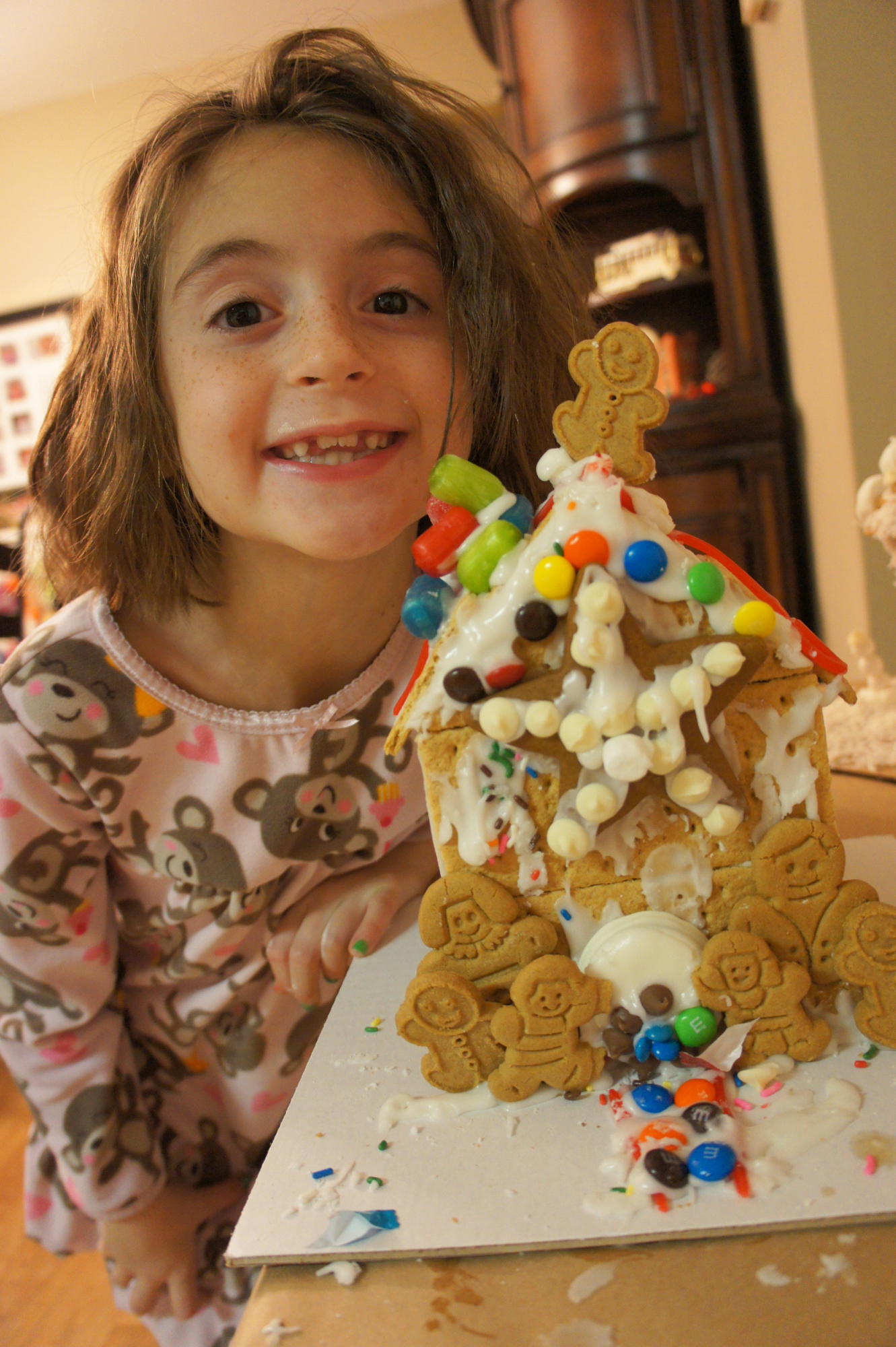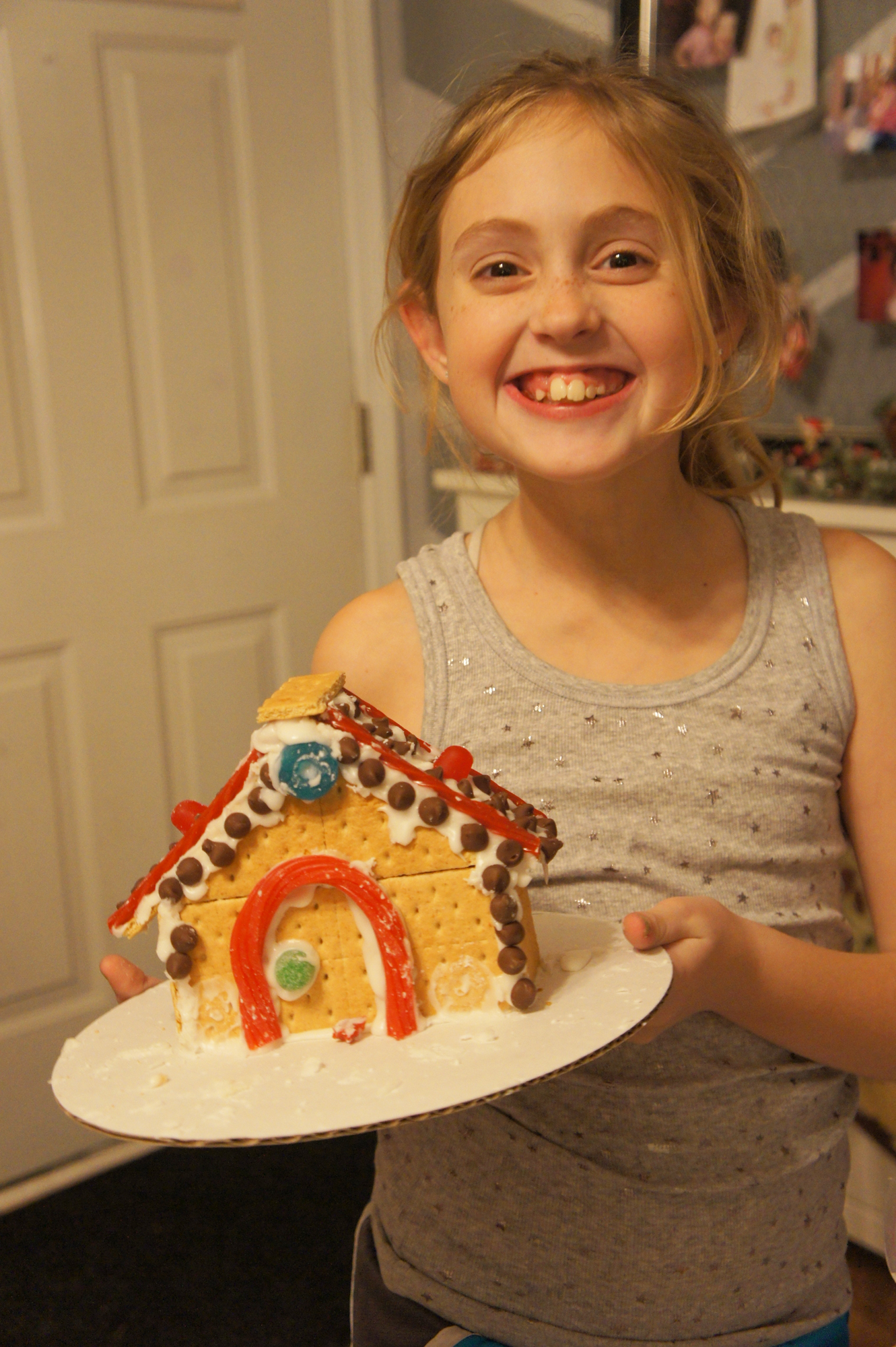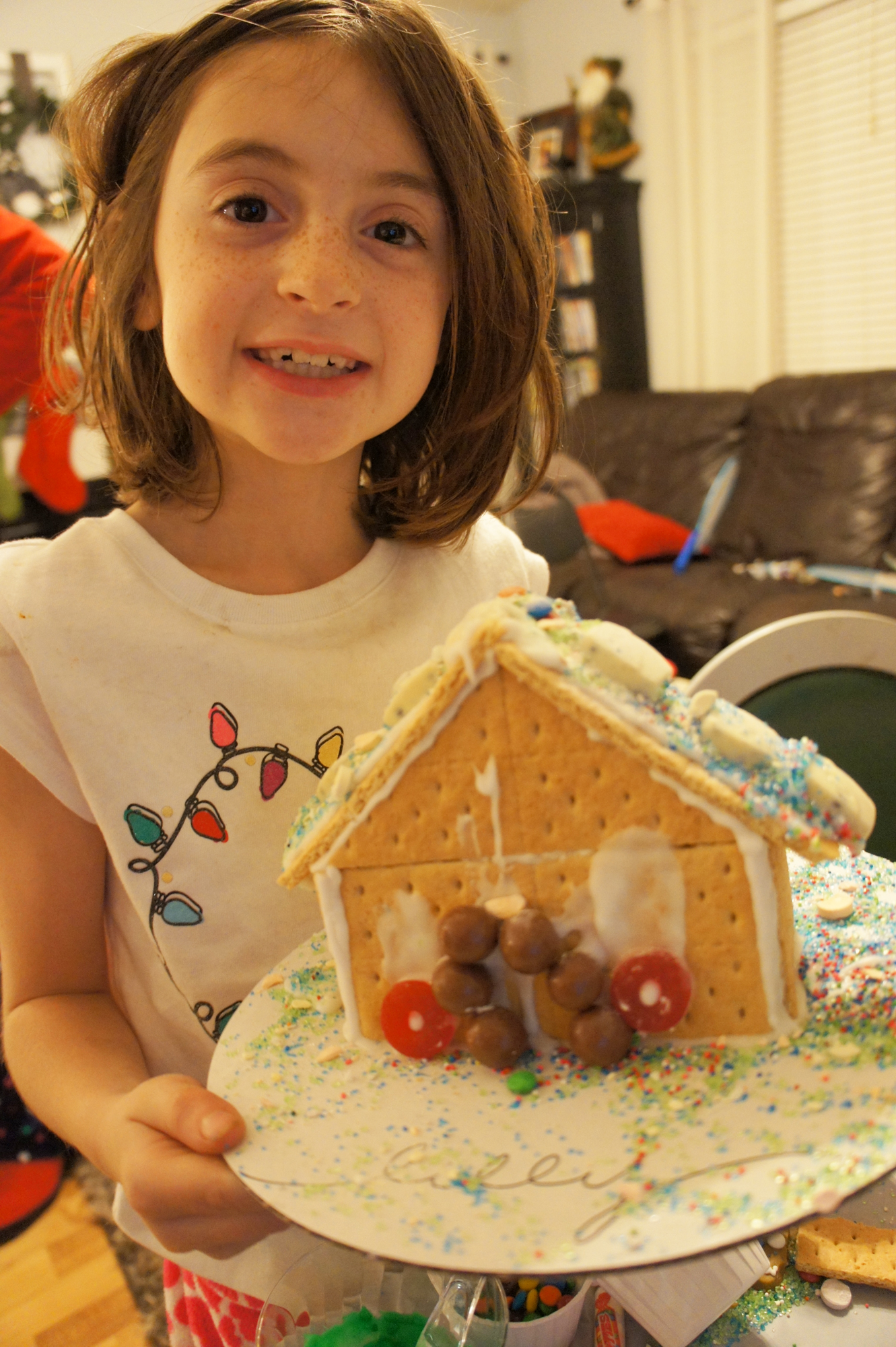 Here are some ideas to inspire you own Gingerbread Night:
You can use gingerbread house kits OR boxes of graham crackers for the structure of your gingerbread houses. We've done both. The kits are easier since the walls are already formed (and they usually come with icing and candies to get you started). The graham crackers are cheaper, but you have to get pretty creative to build your walls and houses. (If we use graham crackers, I usually put together the structure of the houses for the girls the day before so that all they have to do is decorate it).
Icing. The icing is actually kinda important because it acts as the glue for your houses. I use powdered sugar and milk to make my own icing. (You can use the tubs of icing from the store, but it is usually a bit more runny and doesn't dry and harden as well...but it works, and it's fun either way!) If you want to make your own, just dump a bunch of powdered sugar into a large bowl and gradually add milk, just a little at a time, until it is a smooth icing consistency, but still fairly thick. I then fill quart-size freezer storage bags with the icing and just cut the corner off of each one to make them into piping bags.
 
Gather your candy. Lots and lots of candy. Any kind of candy will work. We seriously dig through our pantry and pull out all the leftover candy that has accumulated throughout the year (Easter candy, Halloween candy...any candy). We also use marshmallows, sprinkles, cereal, crackers...any kind of food will work. Each year our assortment of supplies is a little different, but that's part of what makes it fun, a chance to be creative with whatever we have.
 
Create a base for each house. It helps to build your house on some sort of base. I usually use a piece of cardboard or a pre-cut cardboard cake base.
 
Use a plastic tablecloth, especially if you don't want icing and candy and a whole bunch of mess on your table ;) I'm not particularly worried about making a mess...our poor dining room table has been painted, glued, scratched, drilled...if you can do it to a table, it has been done to ours. But to me that just adds character...and it just means there have been a lot of family memories made around that beat-up messy table. But if you want to keep the mess halfway contained and easier to clean up, just throw down a plastic tablecloth or two and then just bunch up all the mess to throw away at the end!
 
Enjoy some special treats. We love any excuse to sip some hot cocoa and eat cookies...and Gingerbread Night calls for gingerbread cookies, of course ;) There are all kinds of other gingerbread recipes out there too...Pinterest is full of them...gingerbread trifles, gingerbread cupcakes, gingerbread bread, gingerbread donuts and cookie bars and even gingerbread popcorn! The gingerbread possibilities are endless!
 
Make a gingerbread craft, or do other gingerbread-themed activities. When you finish decorating your gingerbread houses (or before you begin), pull out some other activities to do together. I made two pages that I'm sharing today: a "Design your own Gingerbread Man" page and a Gingerbread House Coloring Page. (Just click the image to download!)
And stay tuned for more Christmas family night ideas in the next few days of this series!