The Seventh Day of Christmas Traditions & Freebies: a Birthday Party for Jesus!
One of our favorite family Christmas traditions began when I worked at our church as the preschool ministry director. The curriculum we used, First Look by The ReThink Group (one of the best church preschool curriculums out there, by the way) suggested an awesome idea one year for Christmas: give every family a box of cake mix, icing, and a cake topper so they can make a "Birthday Cake for Jesus." Isn't that a great idea?! So we did it, for every family in our preschool ministry…and even though buying something like 200 boxes of cake mix and tubs of icing was quite the undertaking (and garnered me some rather strange looks from the cashiers and people passing me in the store with my cart overflowing with cake mix, lol), it was a huge success. Families loved it…including our own! We made a cake for Jesus that year as a family and sang Happy Birthday to Him and everything…and that sparked a Christmas tradition that we have continued year after year. Even though my girls are no longer preschoolers anymore, they still love to help me bake a cake for Jesus (and I still love it too!).
So every year we plan a little "Birthday Party for Jesus." Sometimes we've even been able to have cousins over to celebrate with us. It is just a fun way to remember that Christmas is a celebration…a celebration of the most amazing birthday in all of history…the day God Himself became flesh and took on the form of a baby in order to rescue us and save us and make us His. And that is definitely something worth throwing a party about!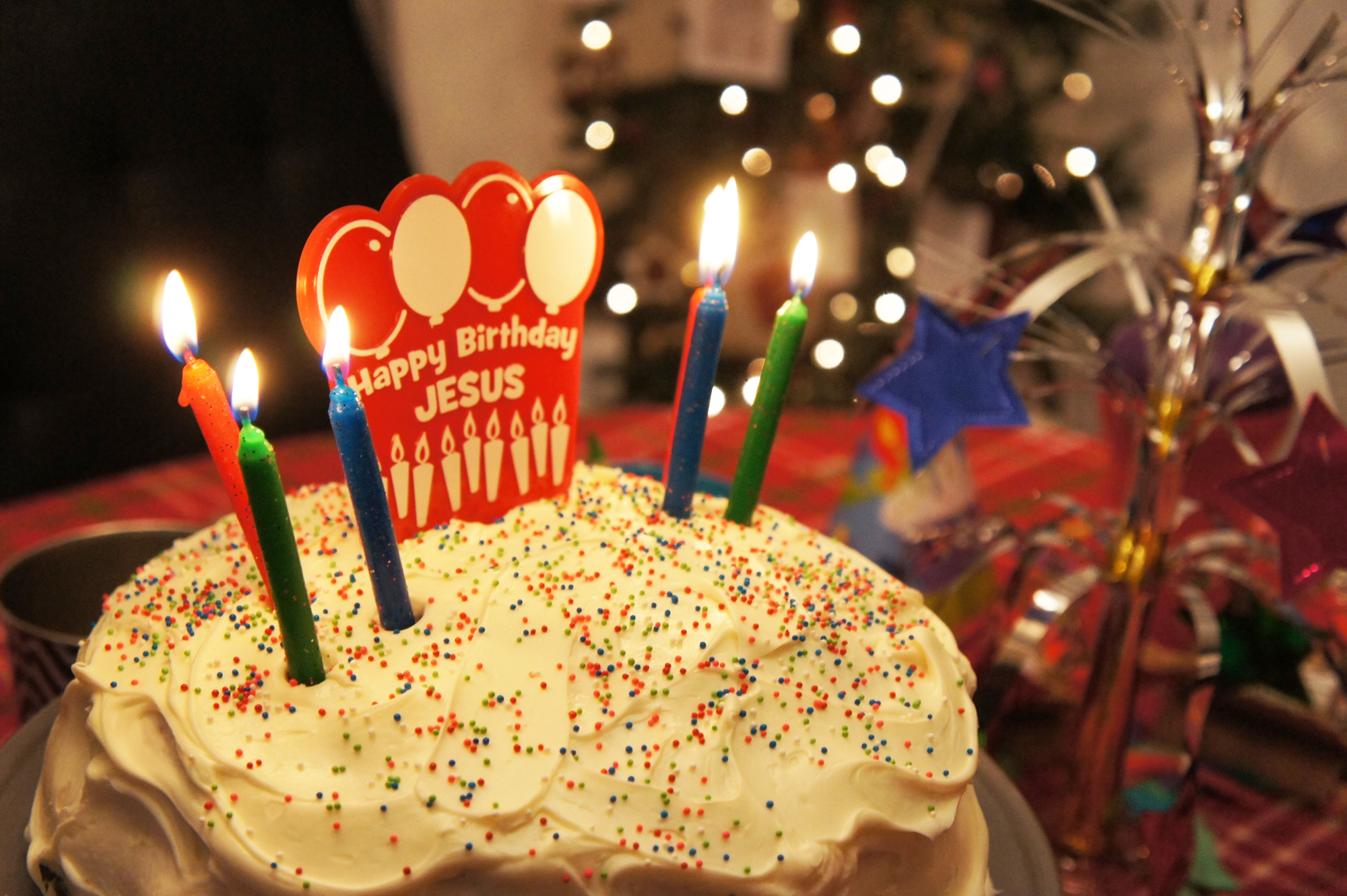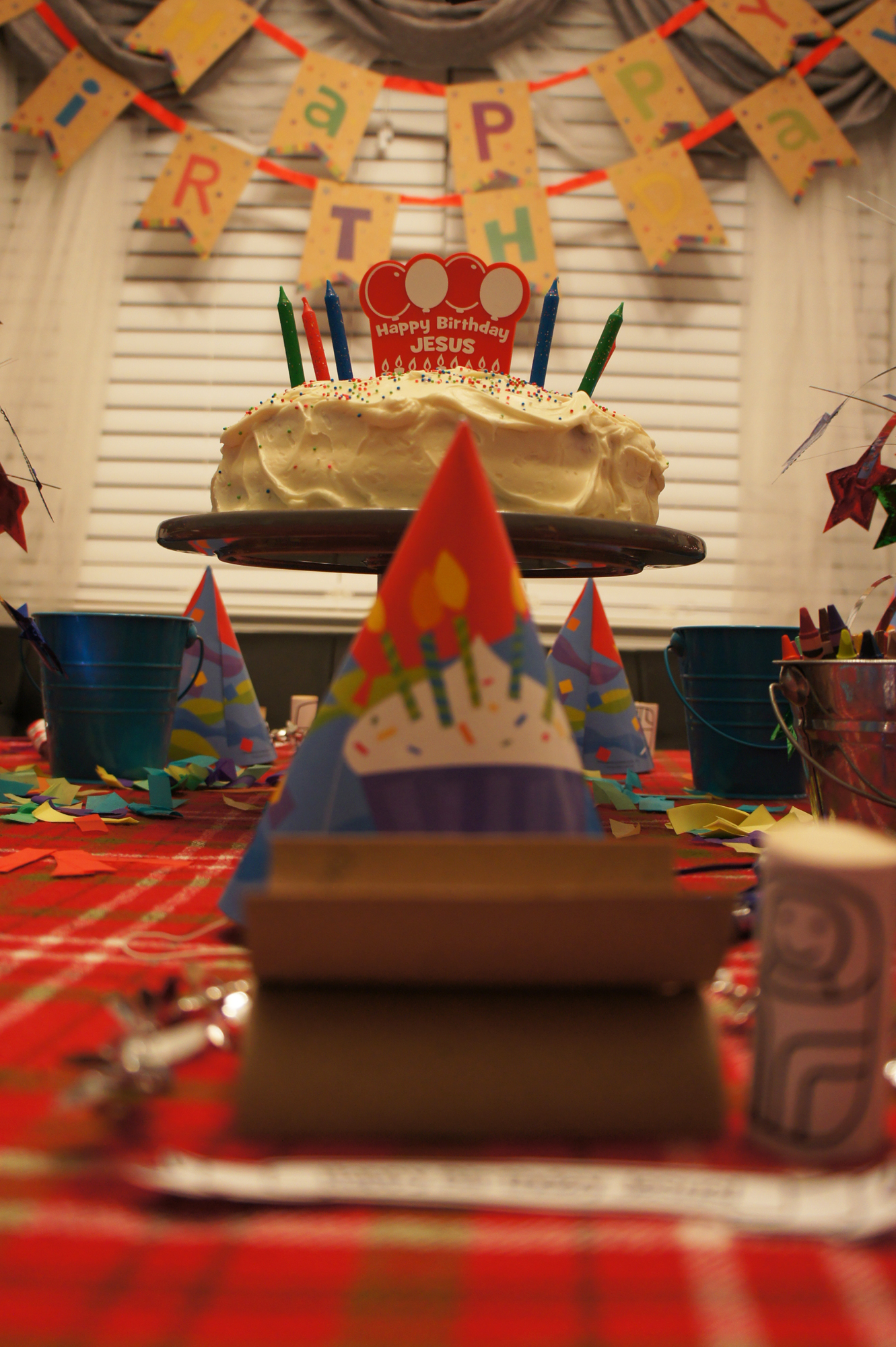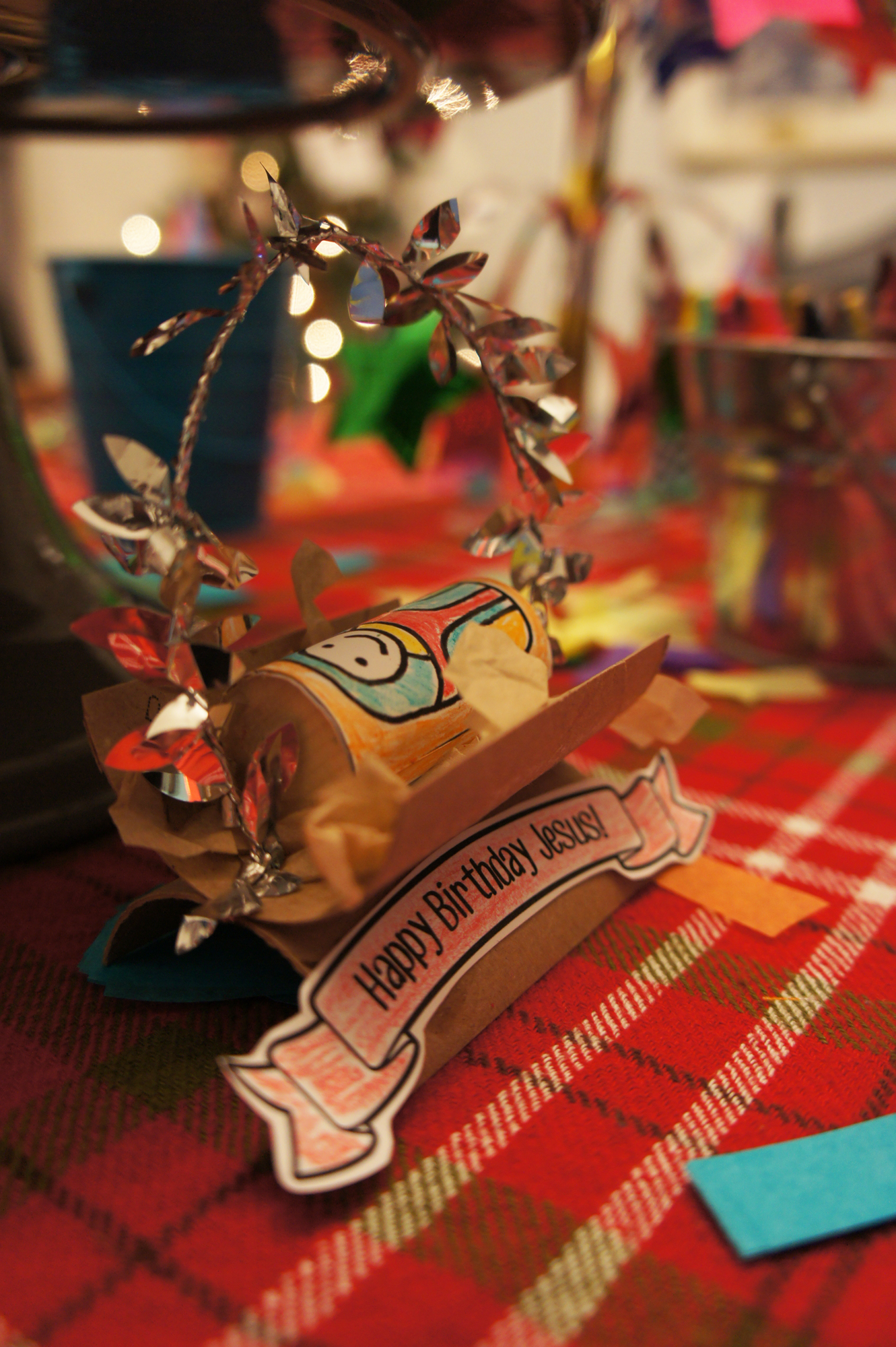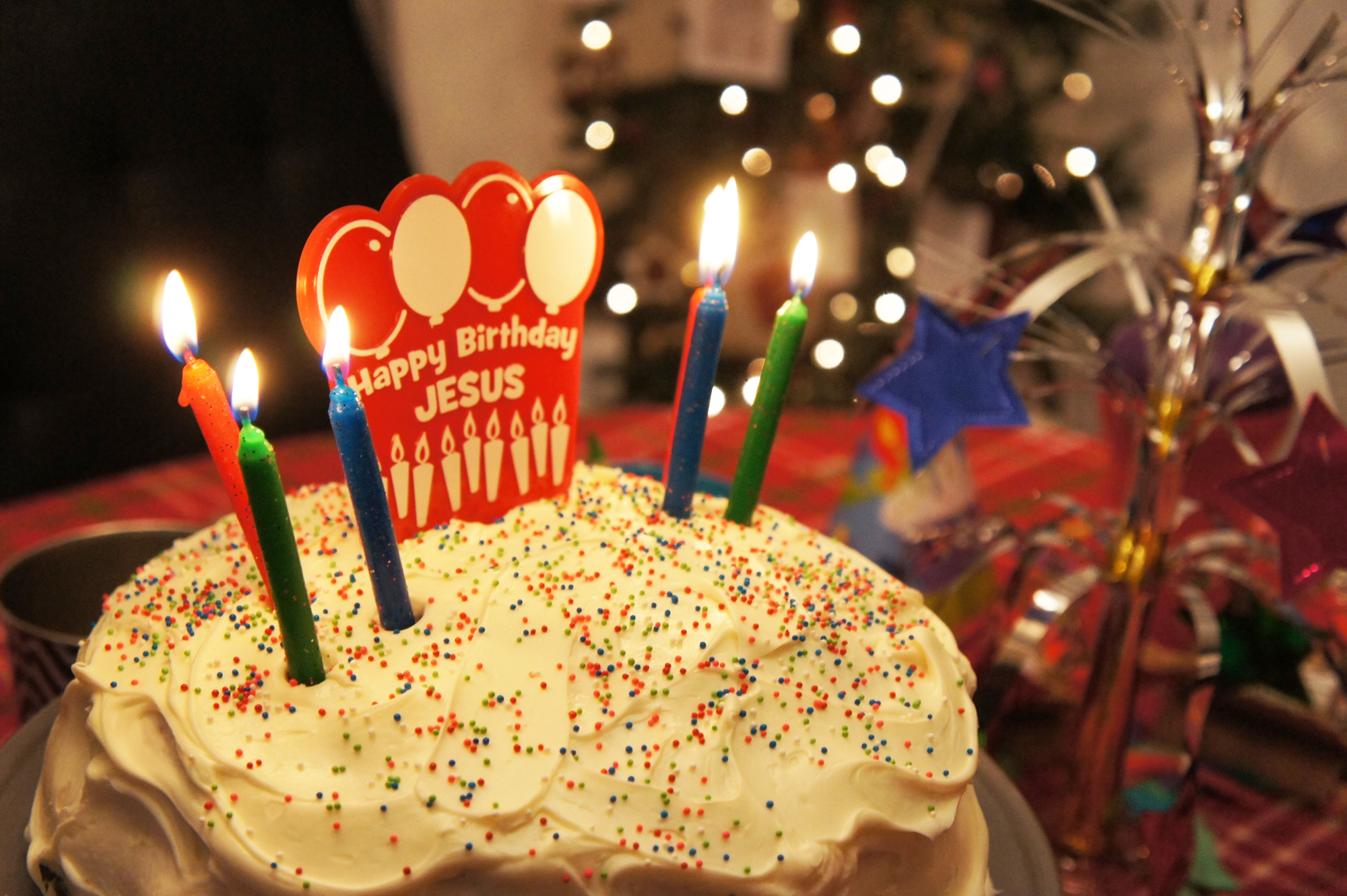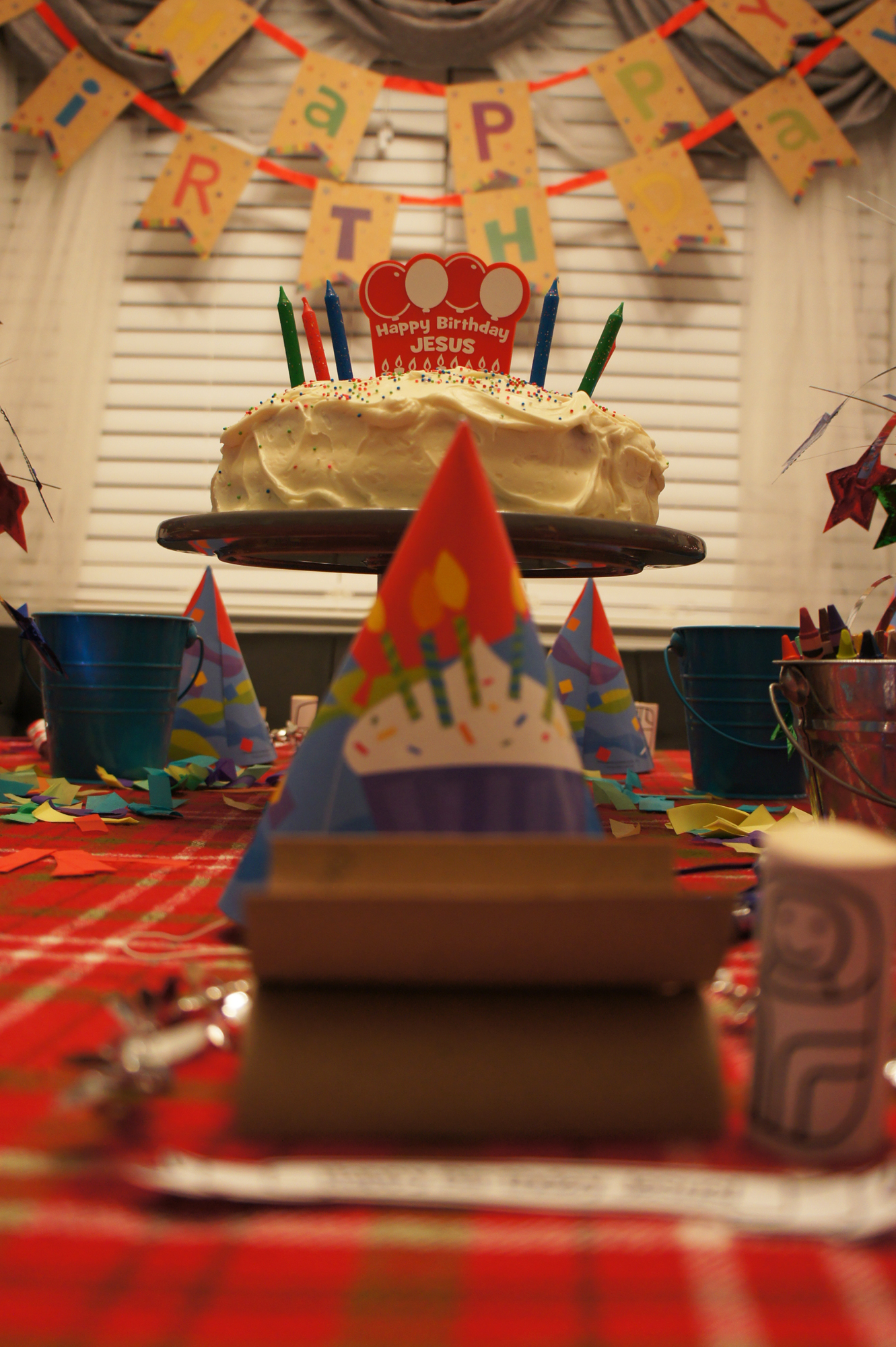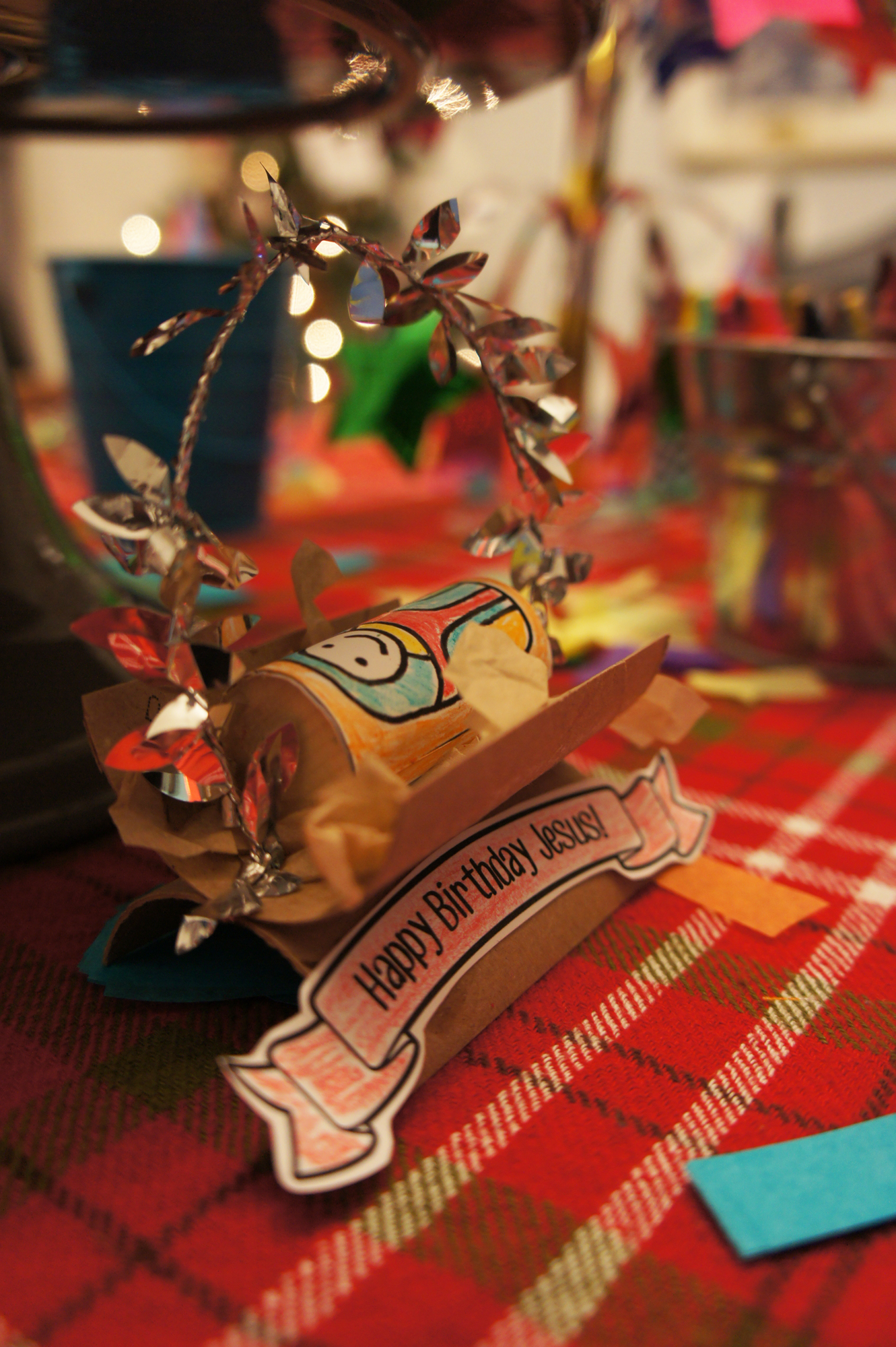 If you're interested in throwing your own birthday party for Jesus this year, here are a few ideas to get you started:
Hang up a birthday banner and decorate with balloons and streamers.
Throw a little confetti on the table and use party plates...you can even wear birthday party hats too! (The dollar store is a great place to pick up a bunch of party supplies without breaking the bank)
Bake a cake together and top it with candles and a cake topper (I'm giving you a free topper that you can print and make yourself…just scroll down to the bottom of this post and download it!)
Sing "Happy Birthday" to Jesus as a family, and let the kids blow out the candles together.
Eat cake and ice cream
Read the story of Jesus' birth as a family (we usually use our nativity and the girls help tell the story)
Play party games
Make a craft. One year we made a little "Jesus in a manger" ornament out of toilet paper rolls and little wooden pegs…the girls loved that one. (Sorry, I don't have the printables or instructions for that particular craft...I lost them somewhere along the way...but you can check out Pinterest for lots of ideas and similar crafts! )
Play Christmas music and just have fun!
Here's a free printable cake topper you can use for your own Birthday Party for Jesus!
Have fun celebrating Jesus this Christmas!!!