Our perfectly imperfect glamping adventure
The girls are starting back to school next week (seriously, how in the world is summer already over?!?). I'm so glad we were able to squeeze in one last family adventure before it's back to the regular school routine…we went "glamping!"
Honestly, we are not really campers. I'm not a particularly super "outdoorsy" person (though I do love nature). I really don't like to sweat. And I don't like bugs. And I like my soft bed and fluffy pillows. And up until last summer (when we went on our first ever "glamping" trip), I had no clue how to even start a fire (sad, I know).
But what I do love is creating memories with my family. And I do like trying new things and seeing new places. And there's just something about getting away from the noise of reality and being surrounded by nature and trees and the open sky…it just stills my soul. And I've been needing some soul-stilling lately.
So we packed up our little car and headed to a state park (this time we went to Fort Yargo State Park here in Georgia), and we spent a couple of days "glamping" (fancy camping) in a yurt. If you're wondering what in the world a yurt is, don't feel bad…I had no idea what it was either until last year when we stayed in one for the first time. Here's what our yurt looked like:
It's basically a giant tent with electricity and a wooden floor and furniture inside. There is no air conditioning, no bathroom (we had to walk to the "comfort station" for that), and we had to cook our food over a fire, so I say it totally qualifies as camping…right?! Well, it's about as close to camping as we're probably ever going to get anyway. ;)
And we had a really great time. We played games and laughed together more than we've done in a long time. Our yurt was right on the lake and the view was amazing, especially the sunsets. The girls held butterflies and chased fireflies. We made s'mores and hiked around the park. We paddled in a canoe for the first time together…and we didn't fall out! We hung up twinkle lights and read books late into the night…it was a bit magical, really.
We made memories that I will cherish forever.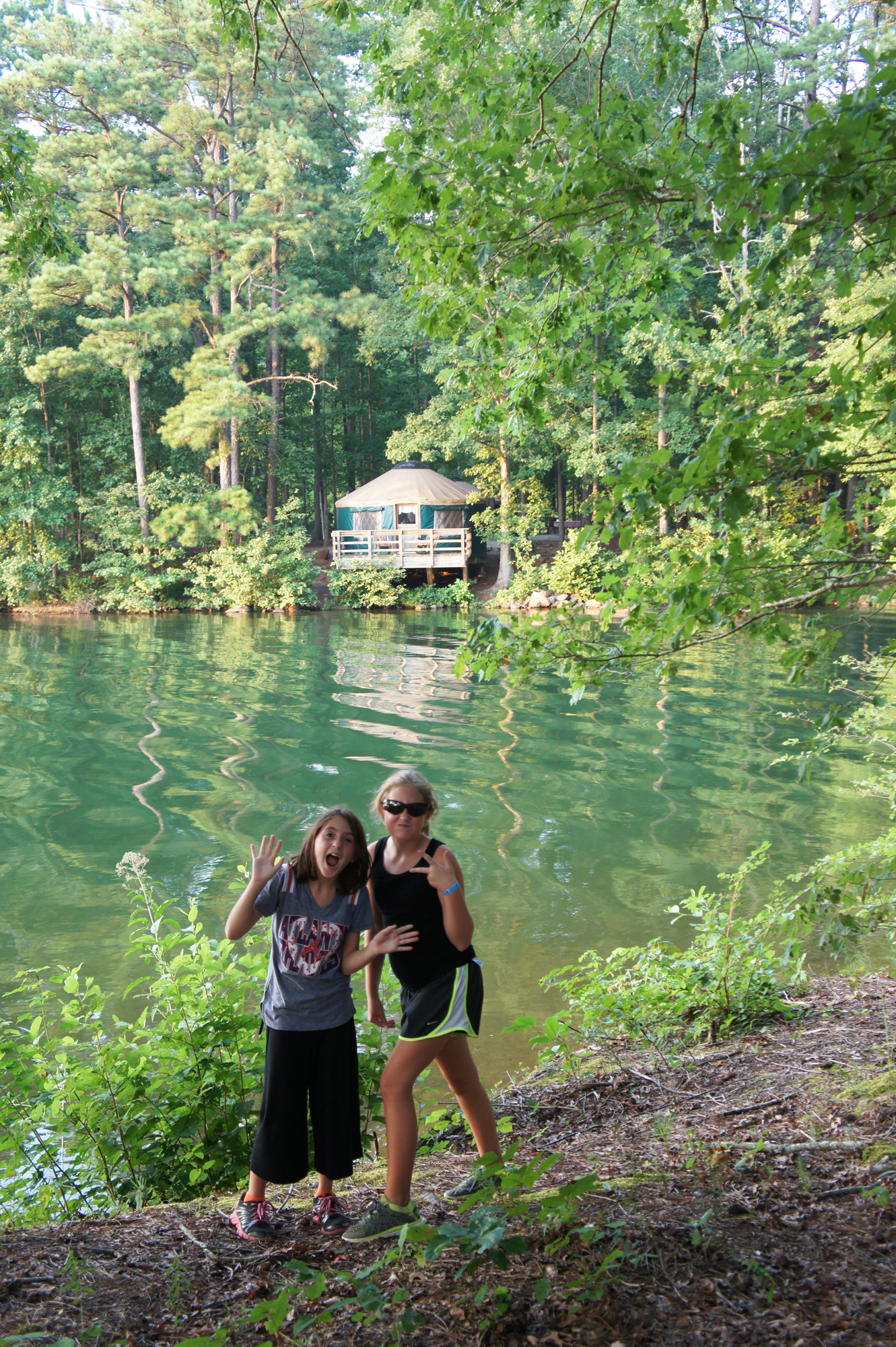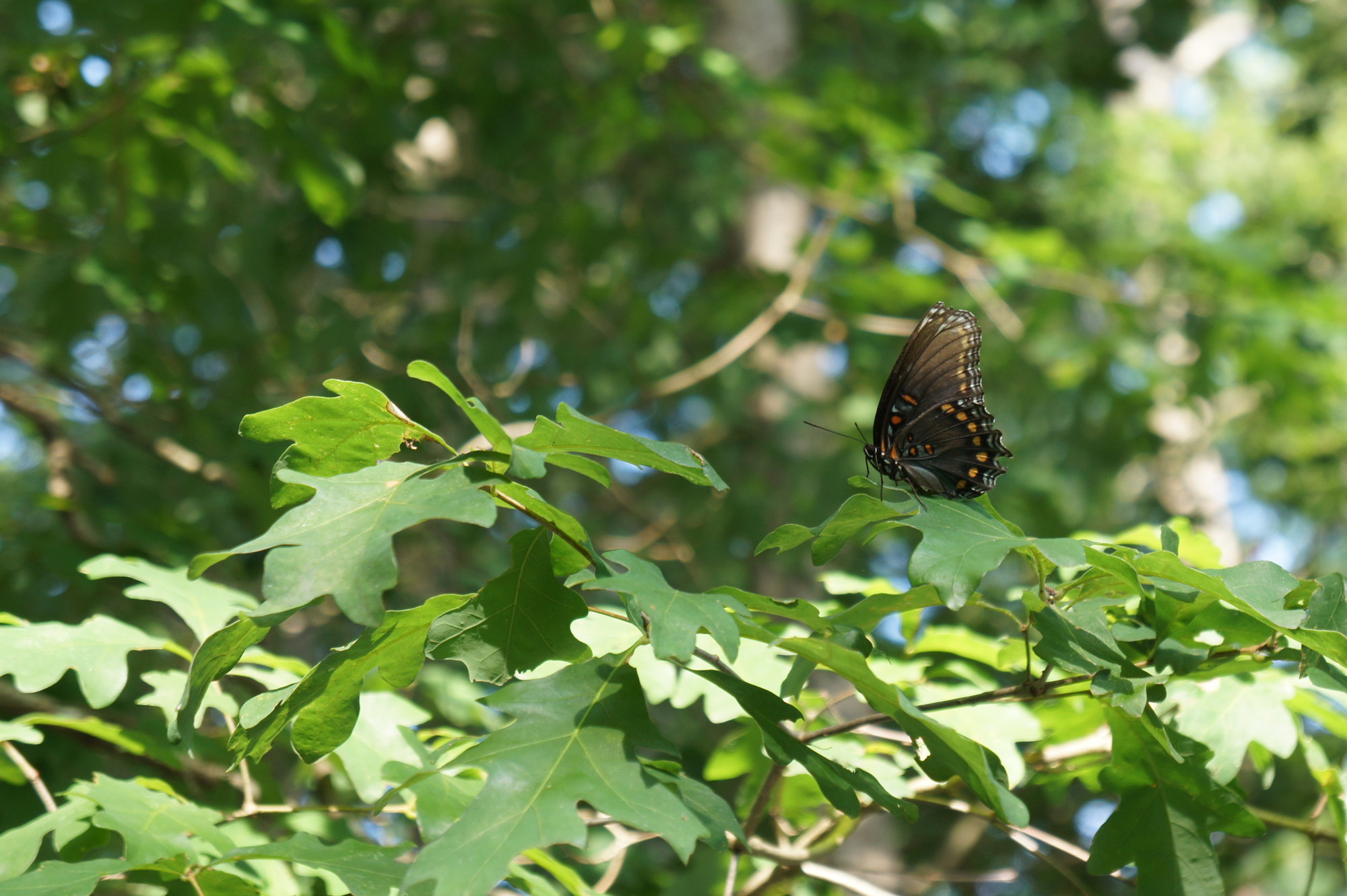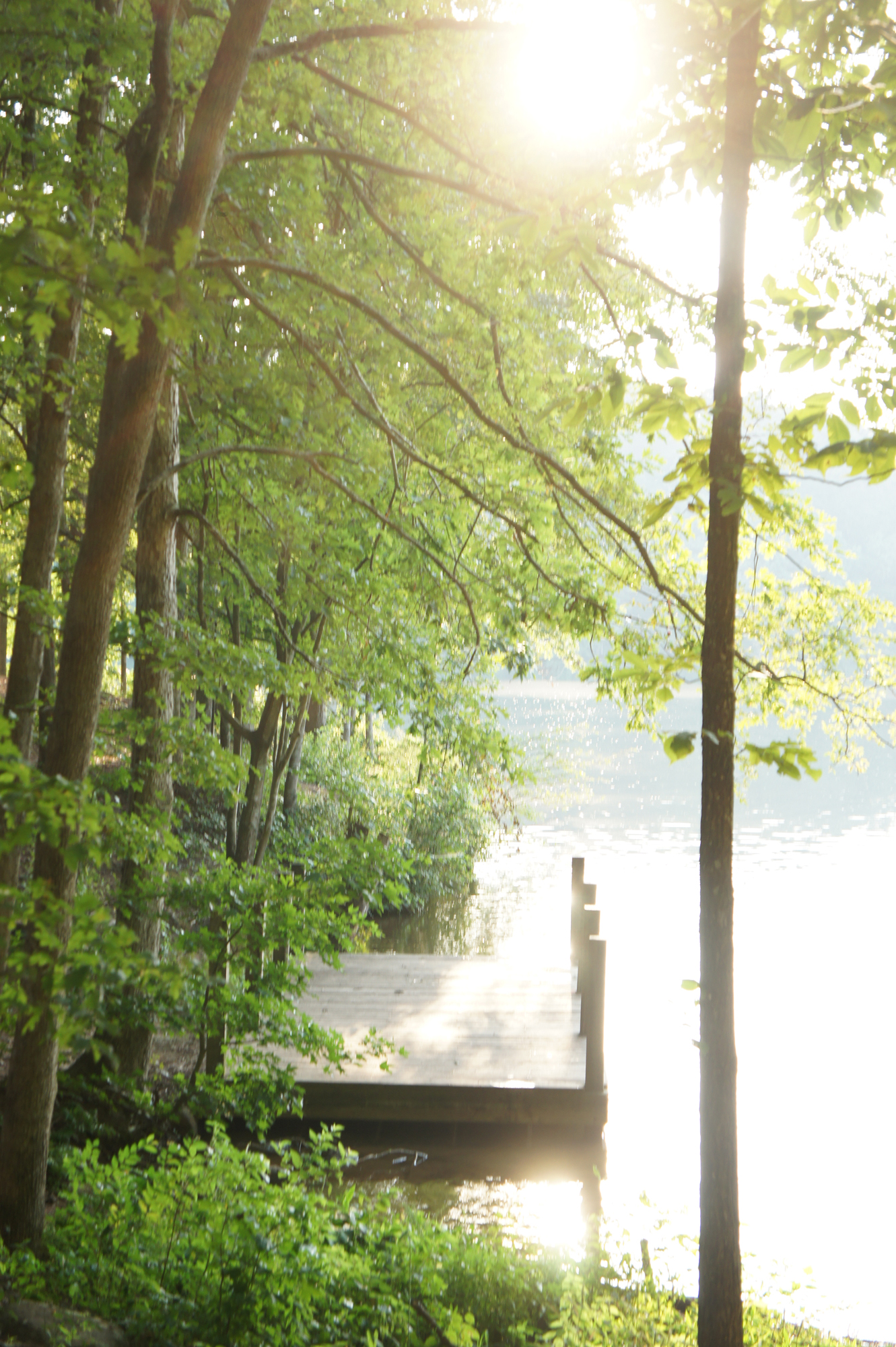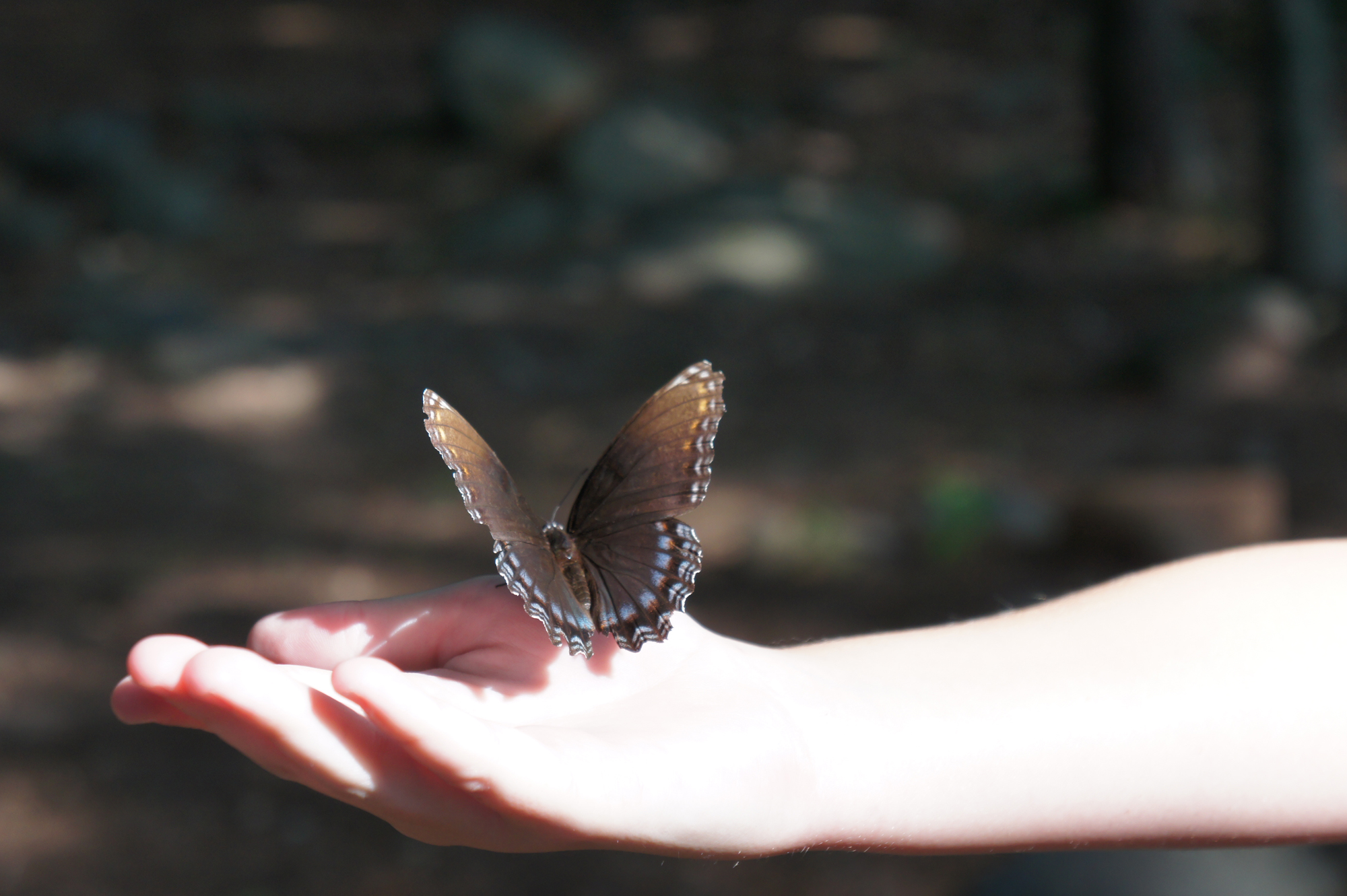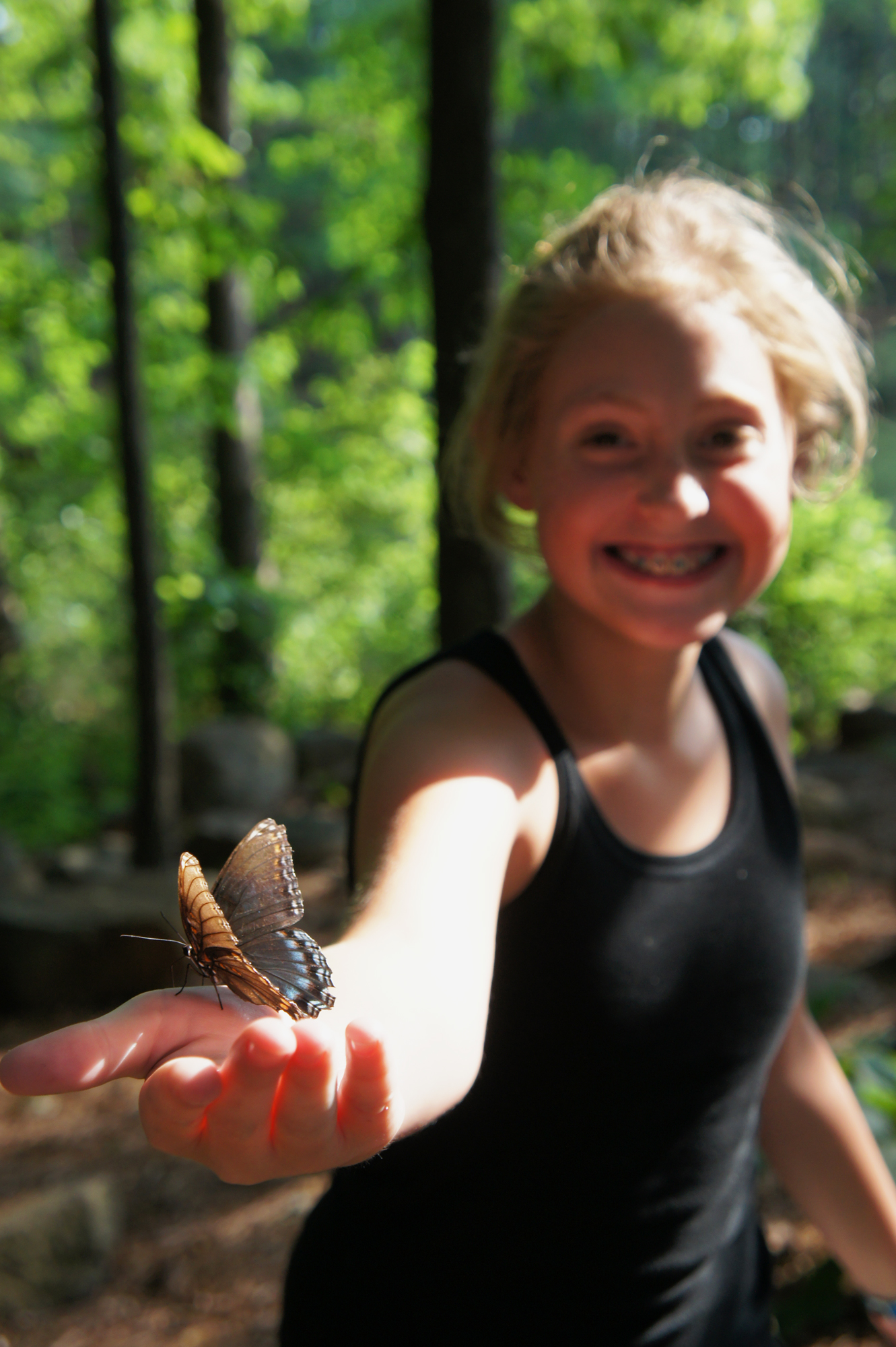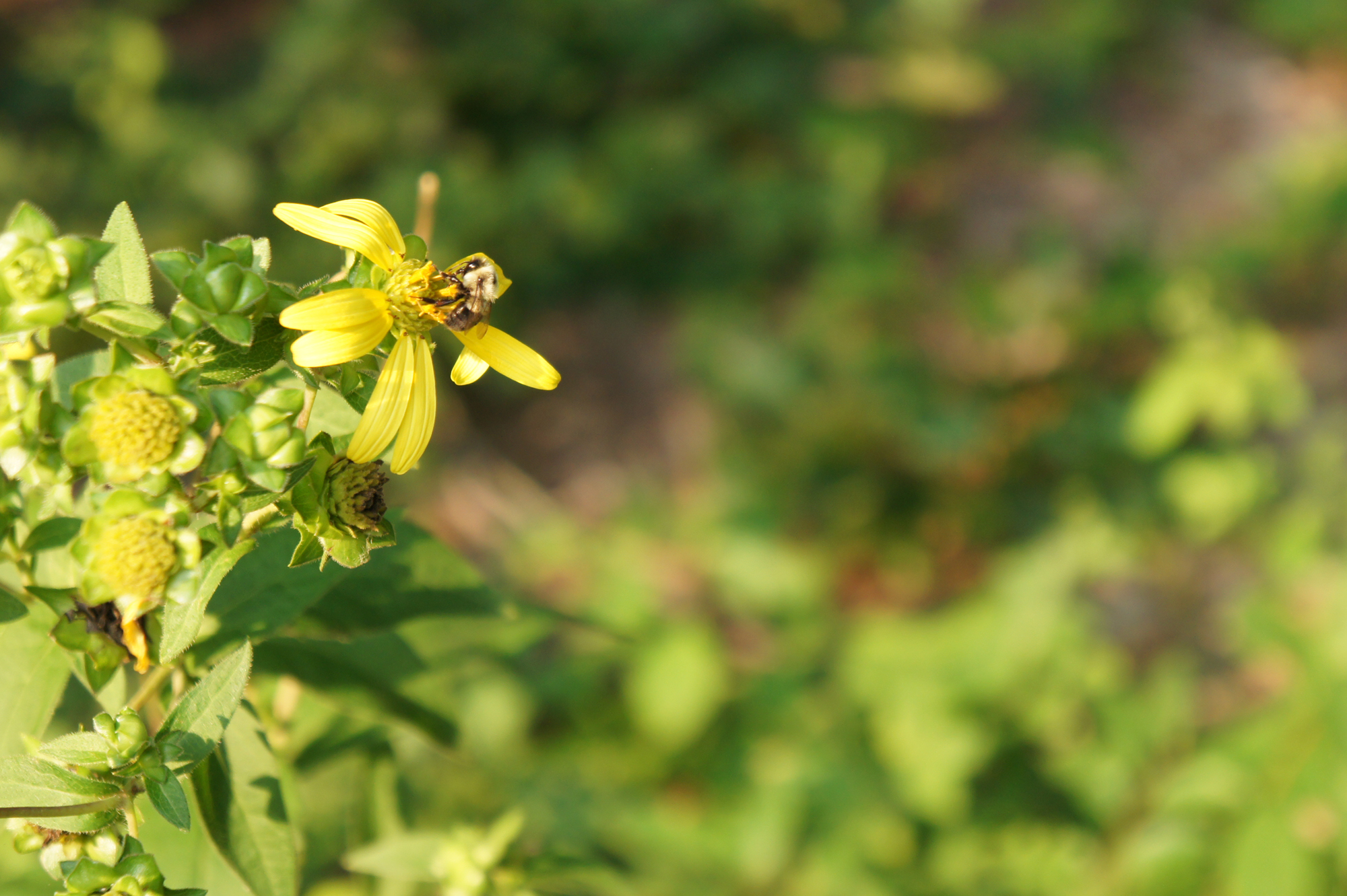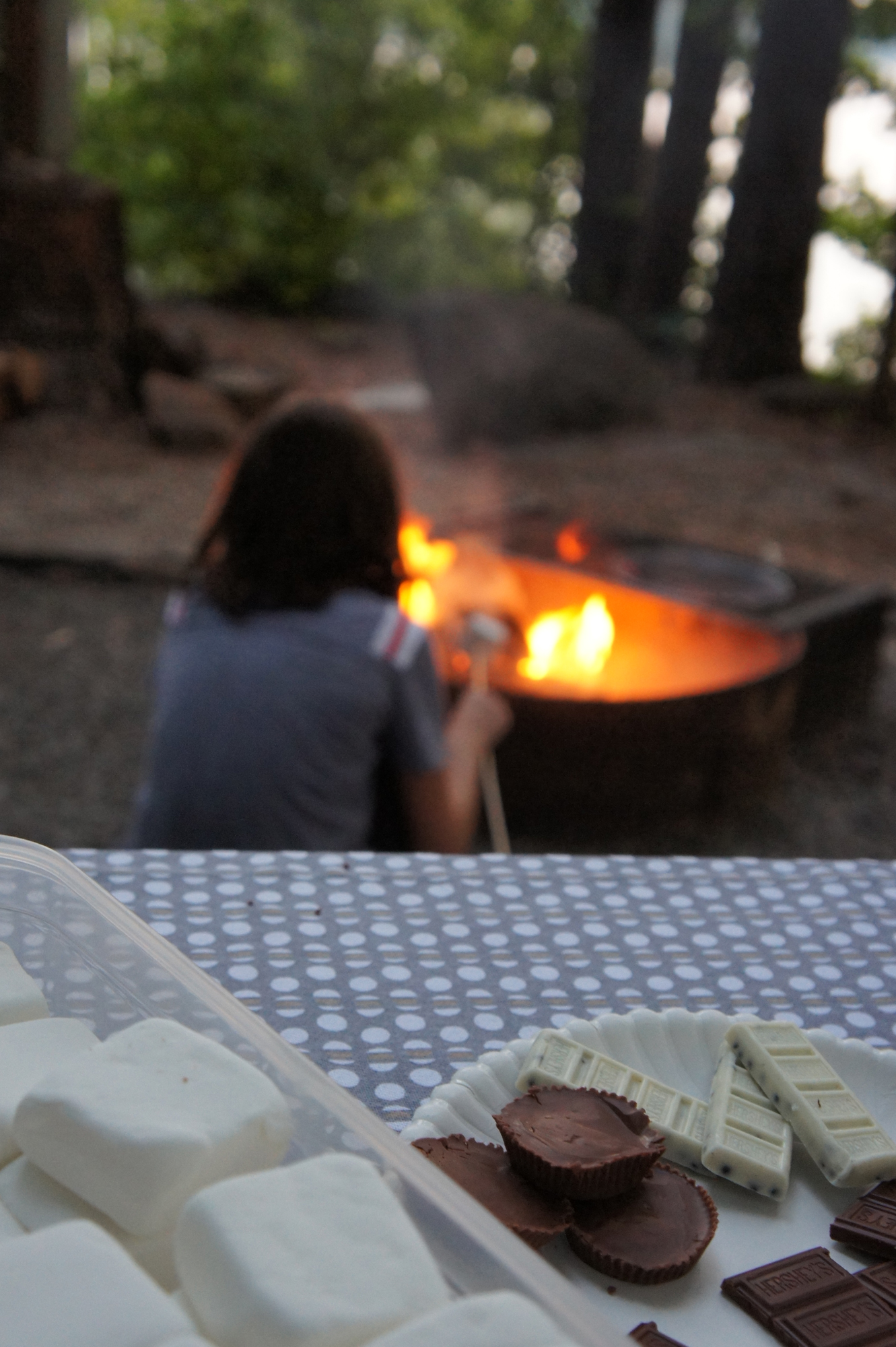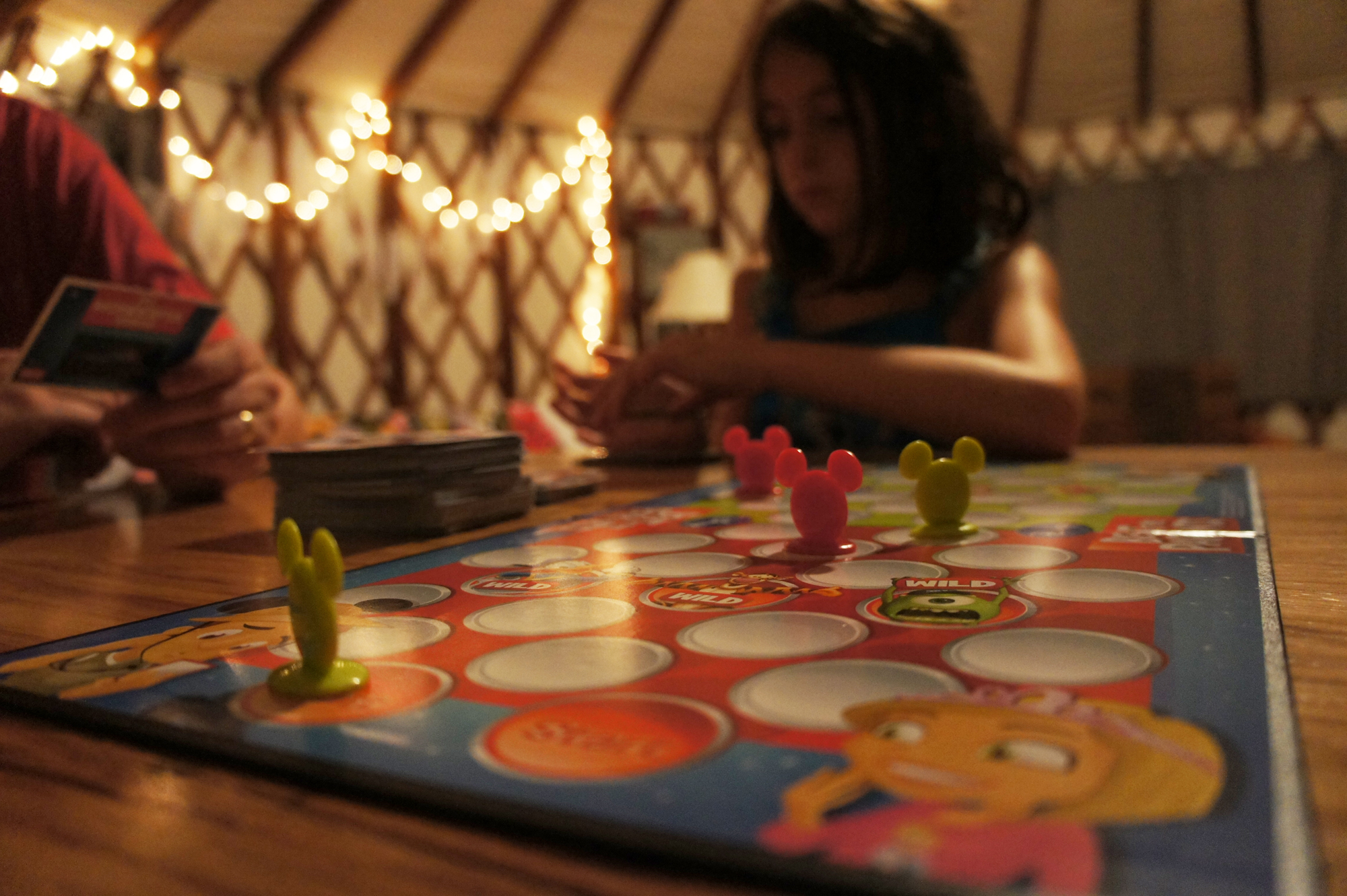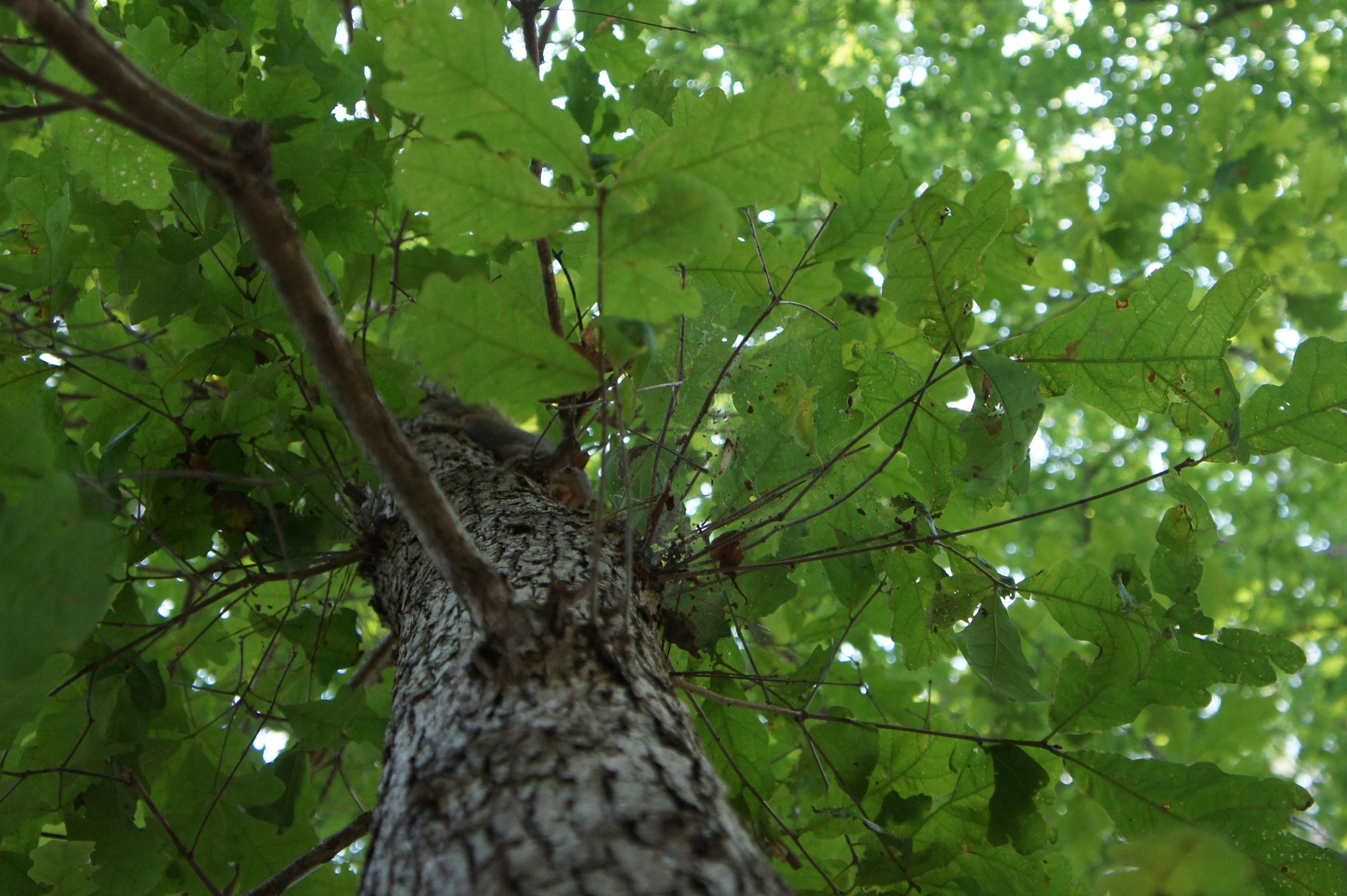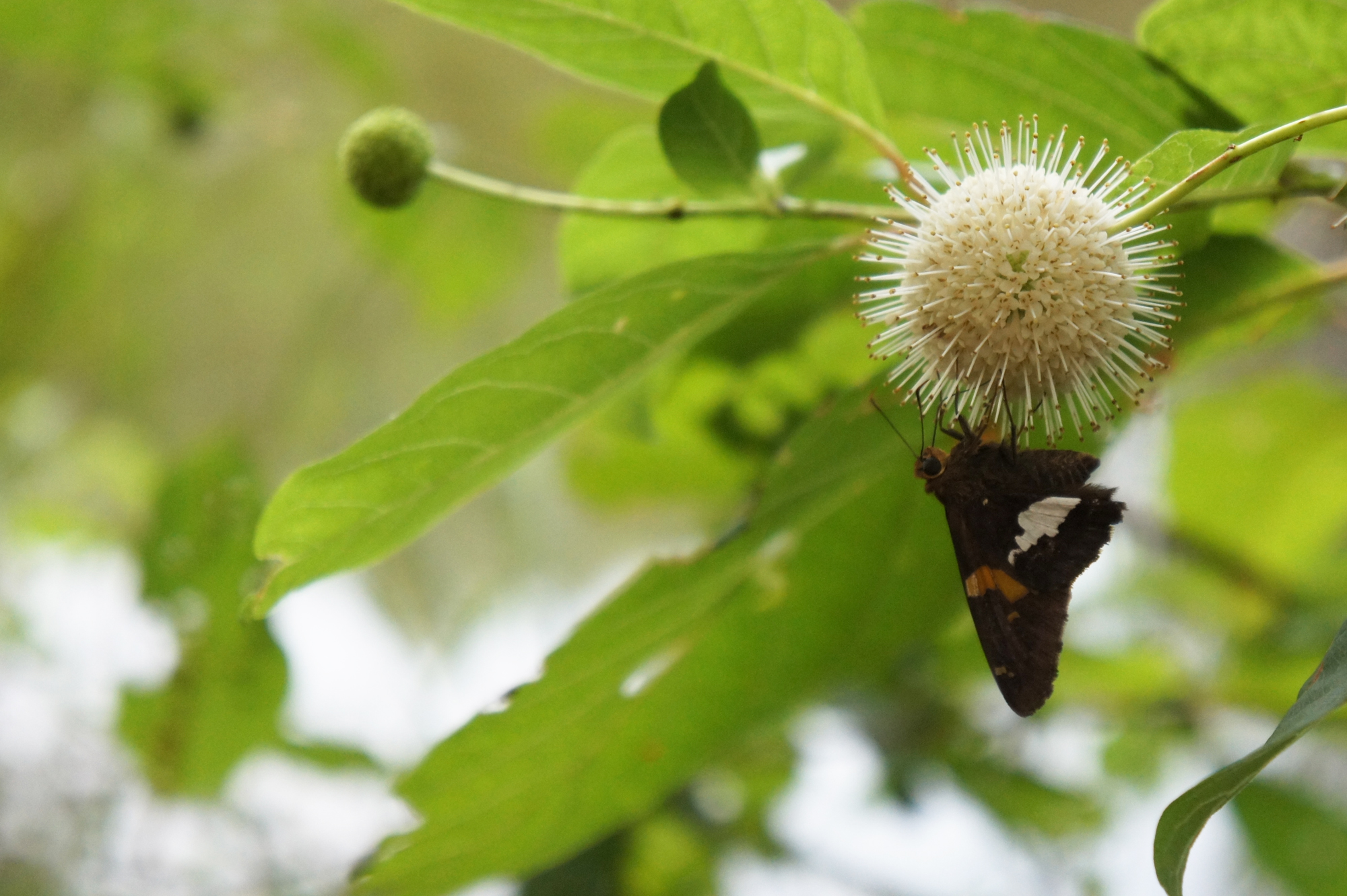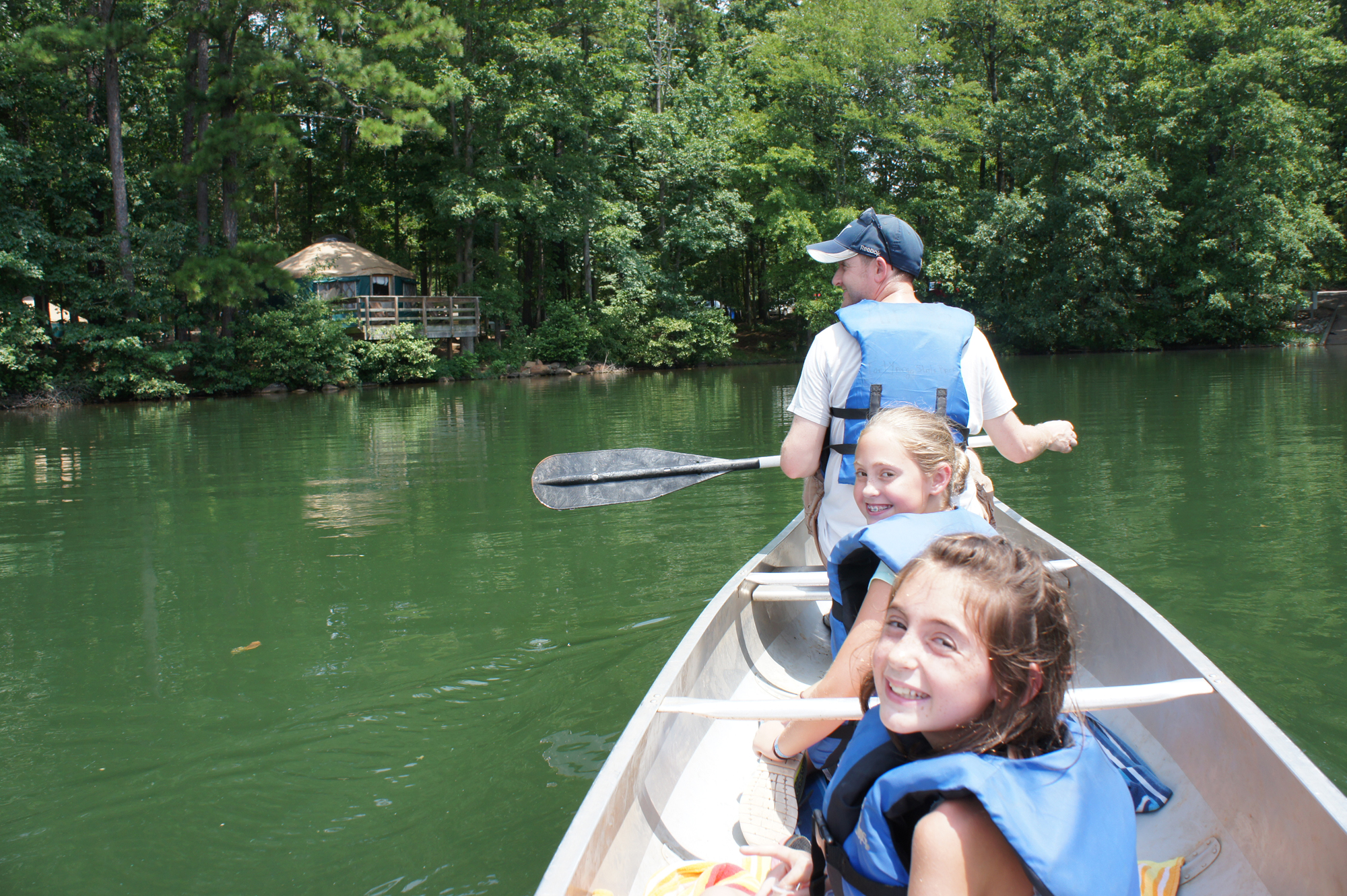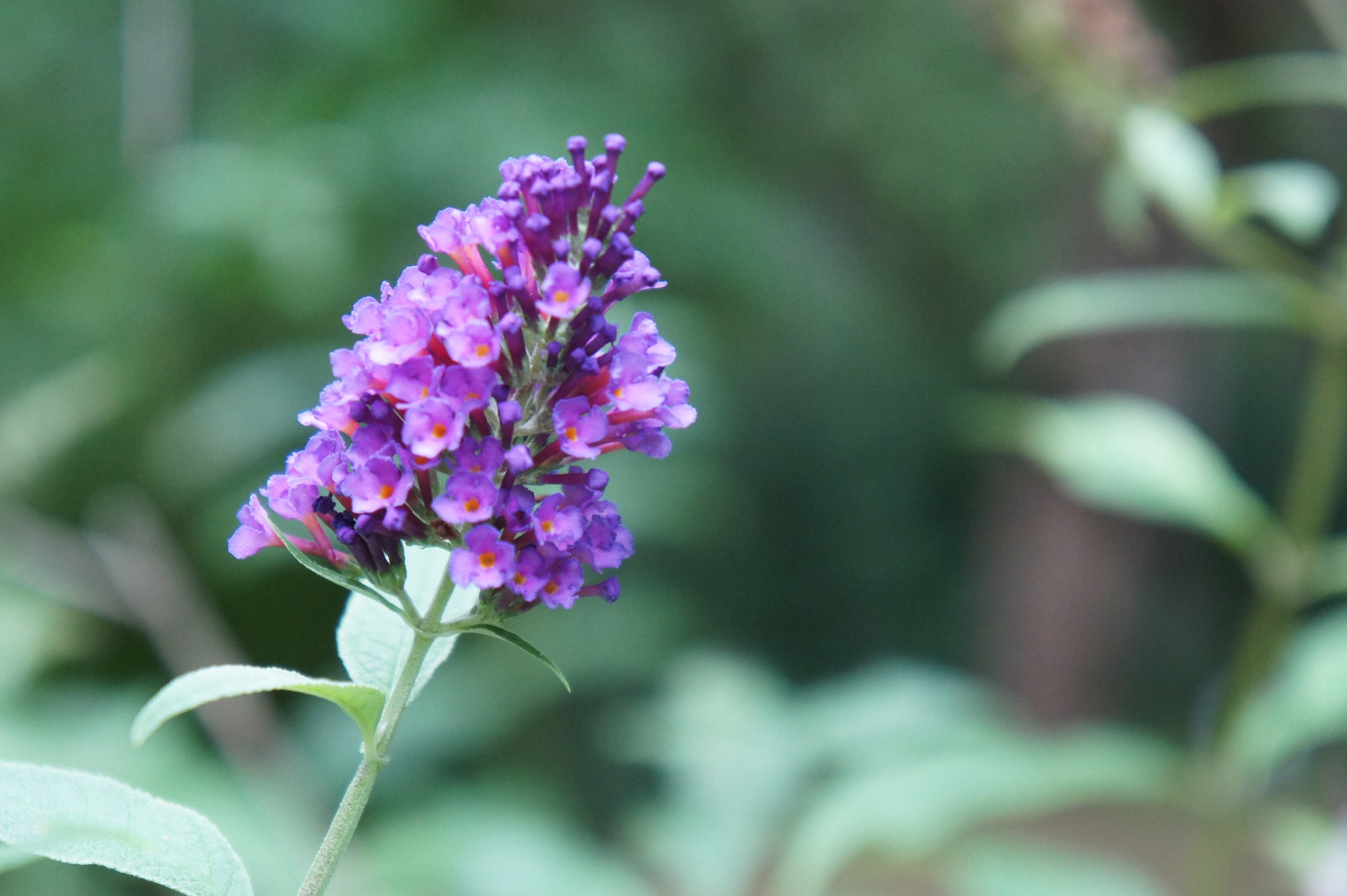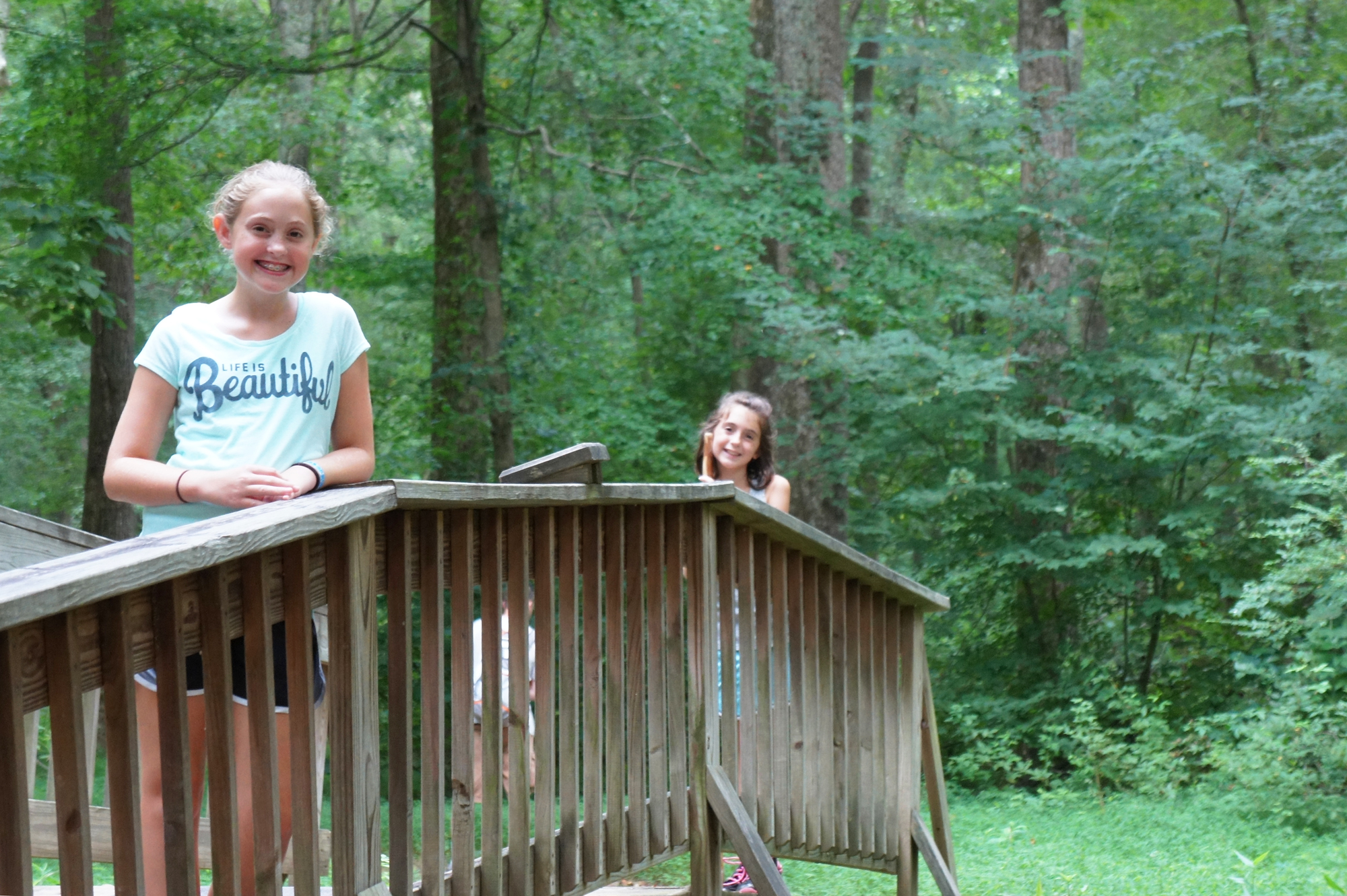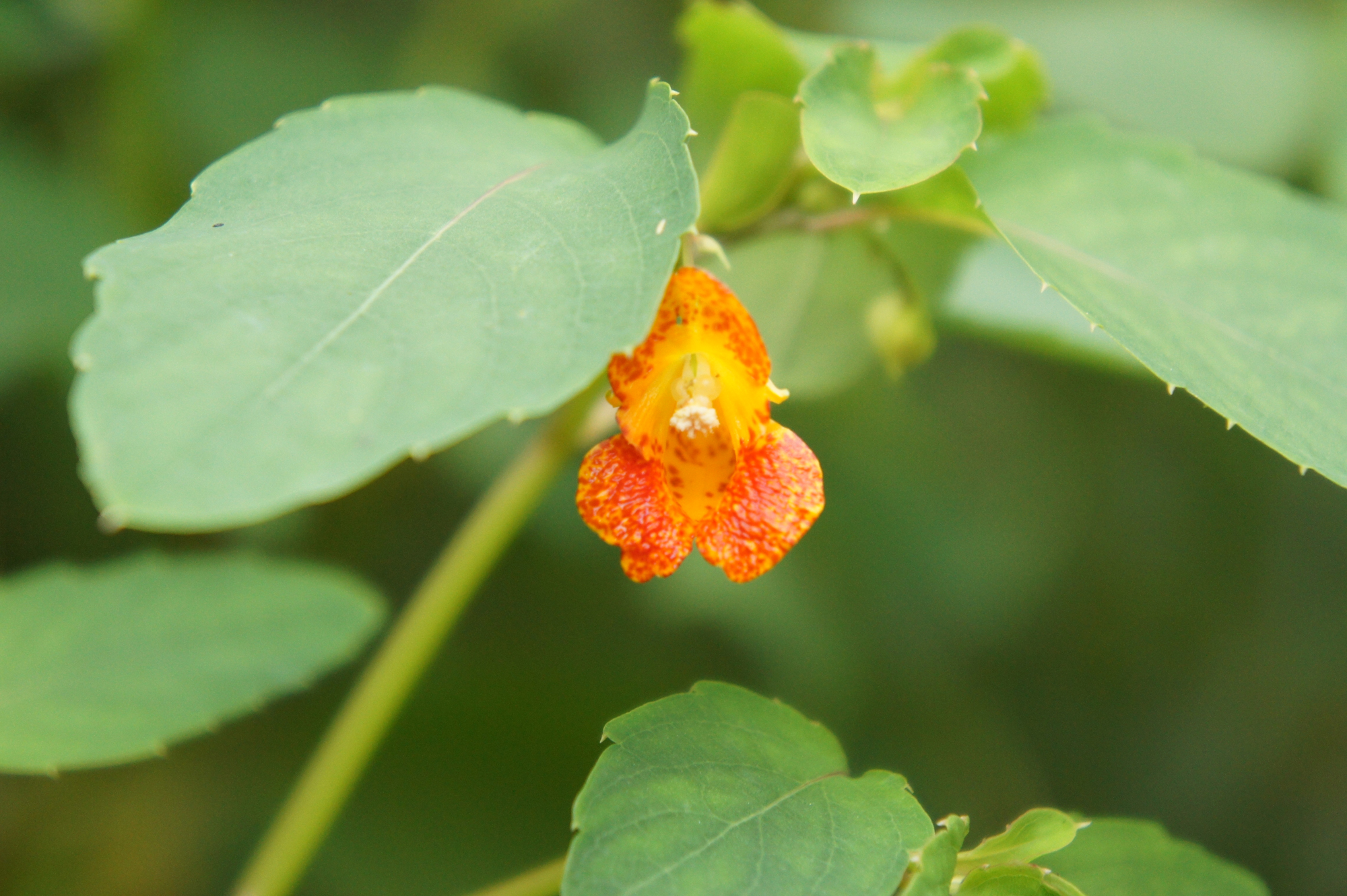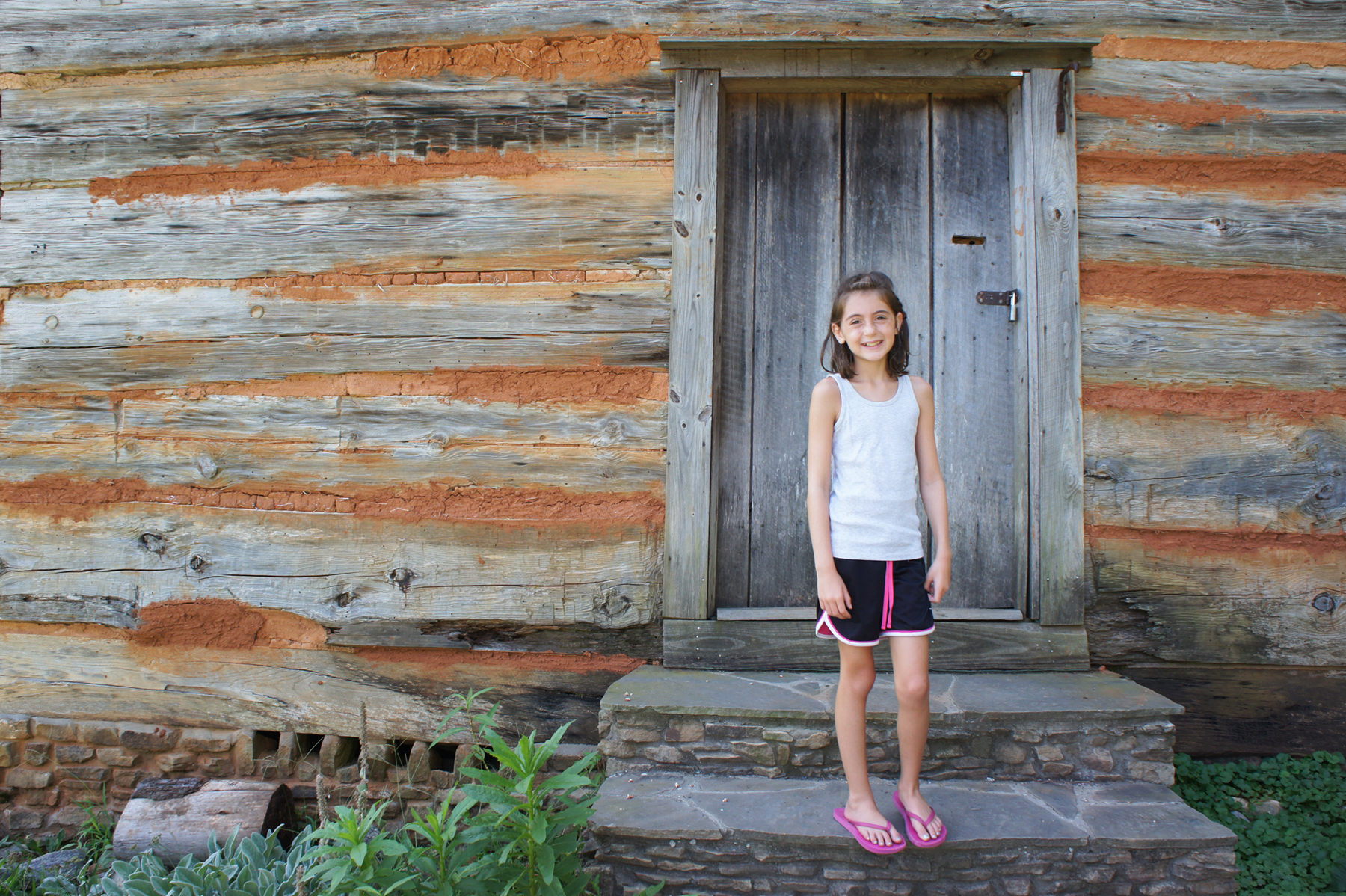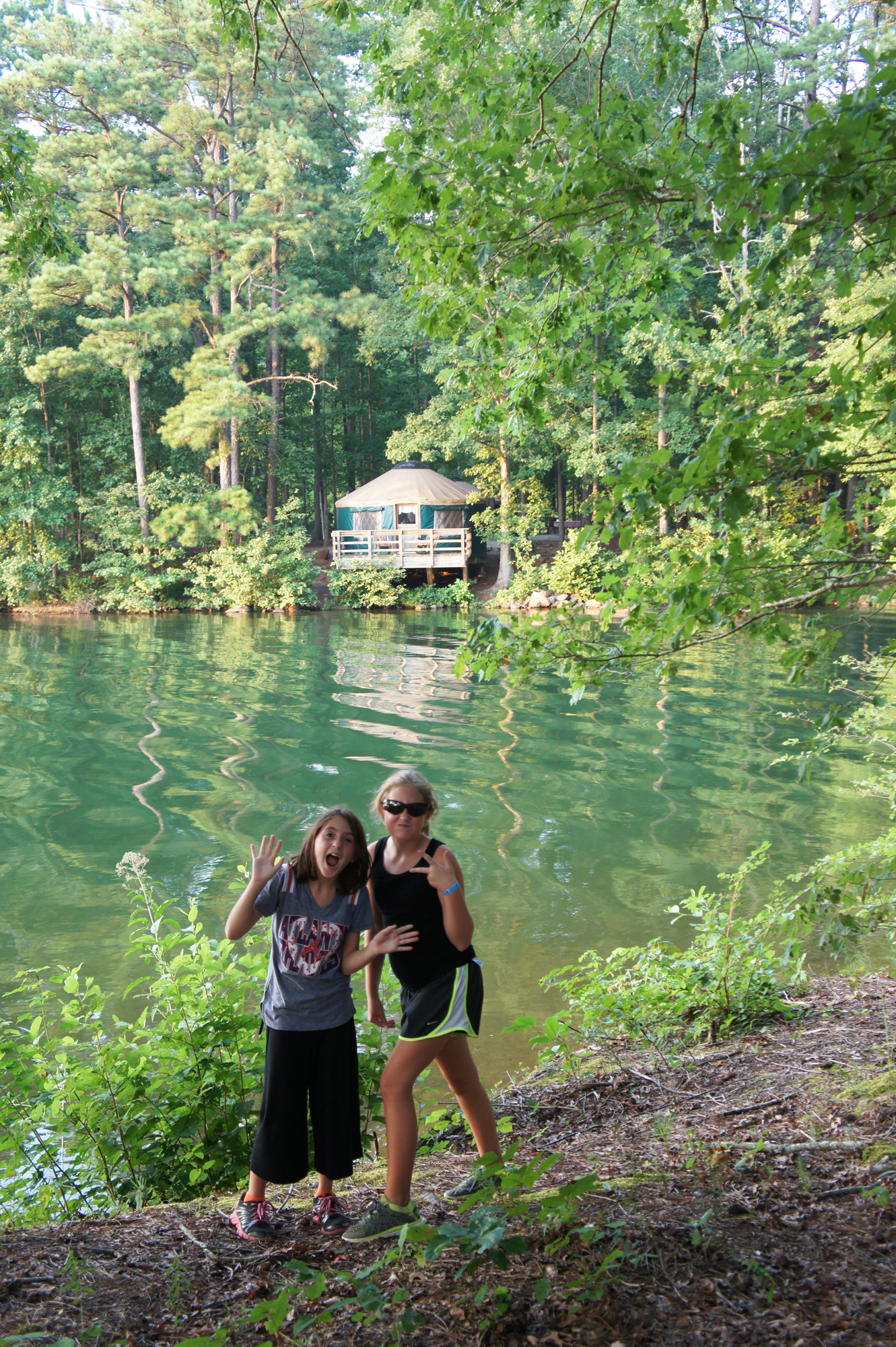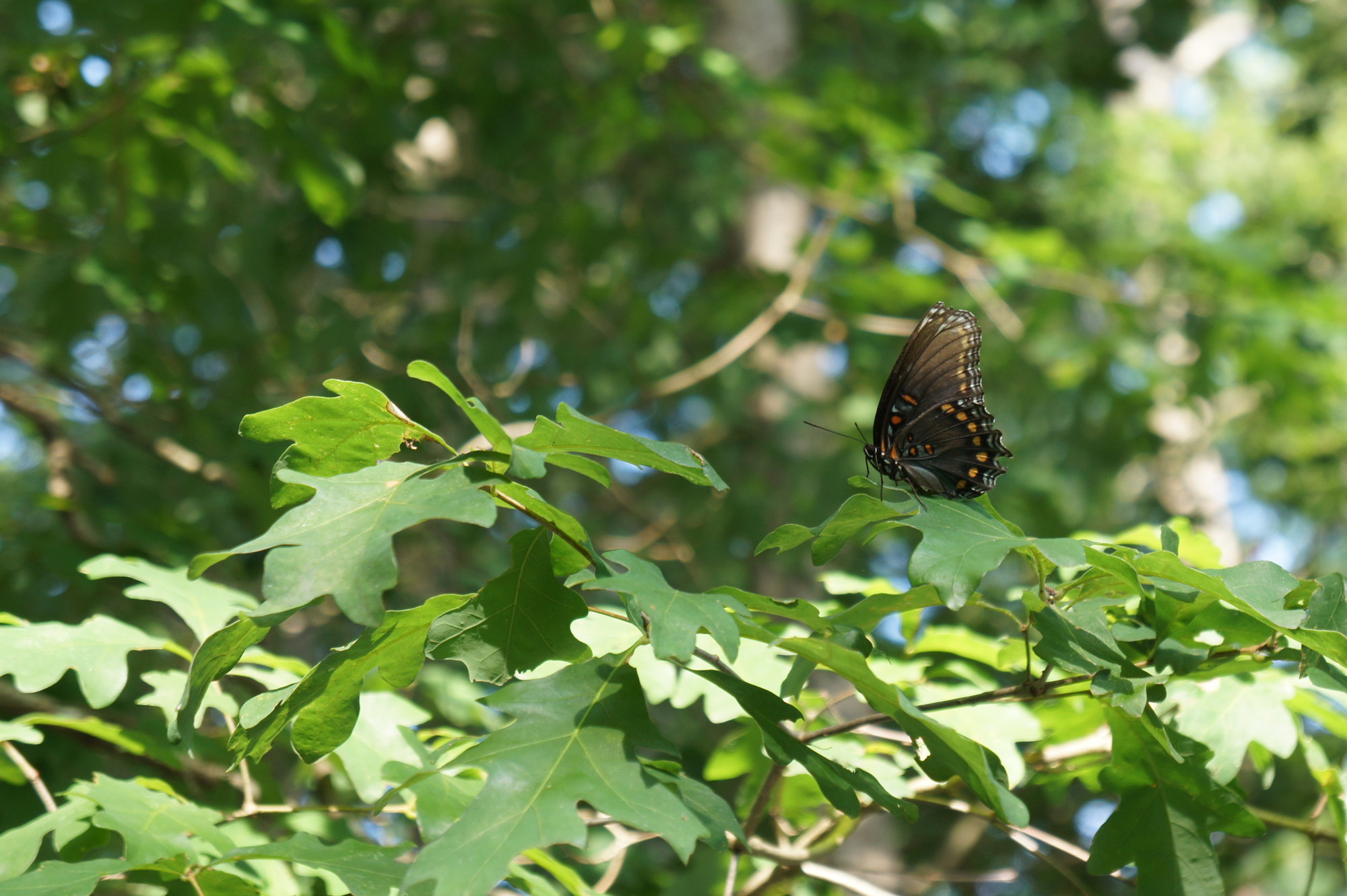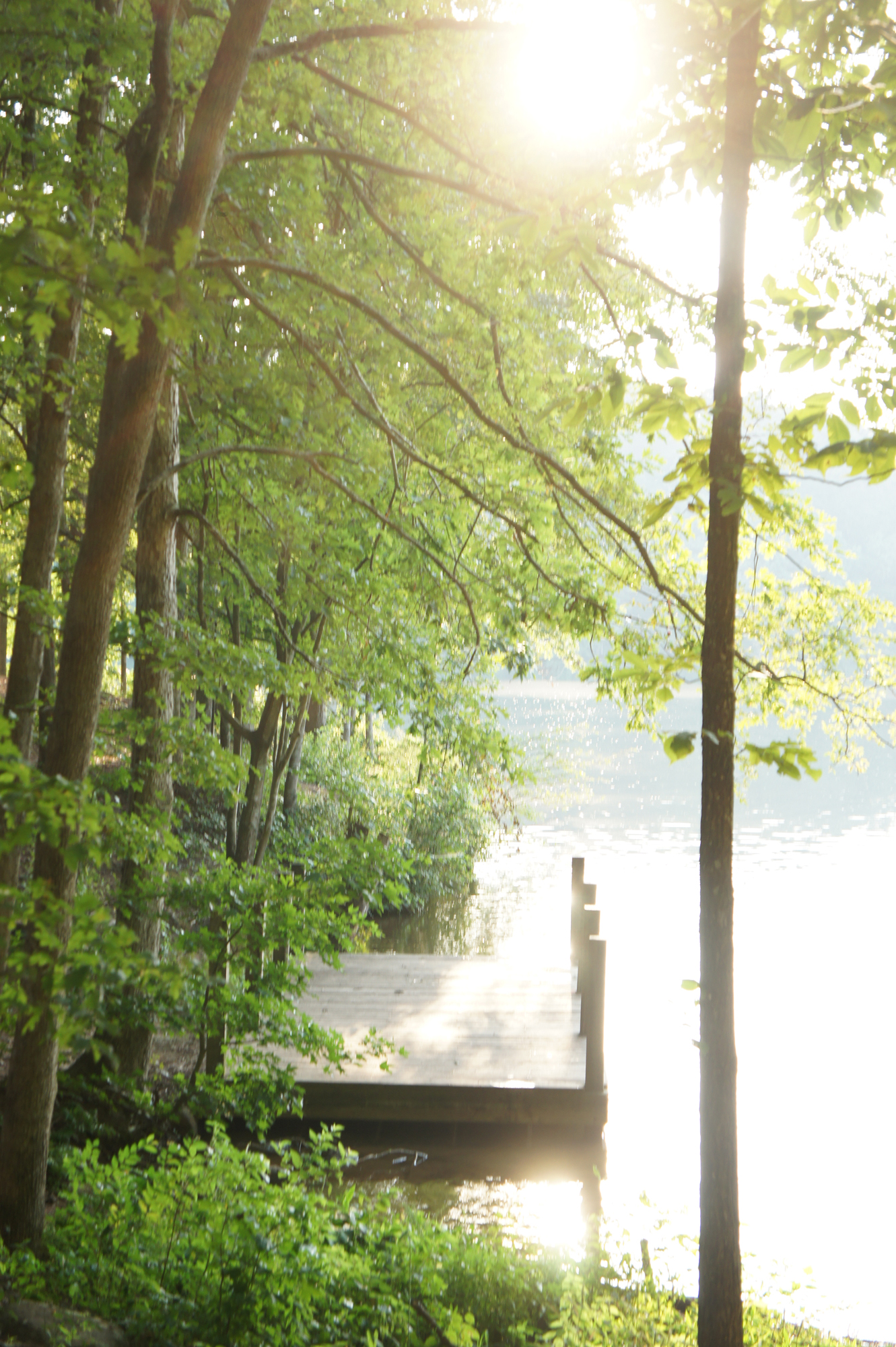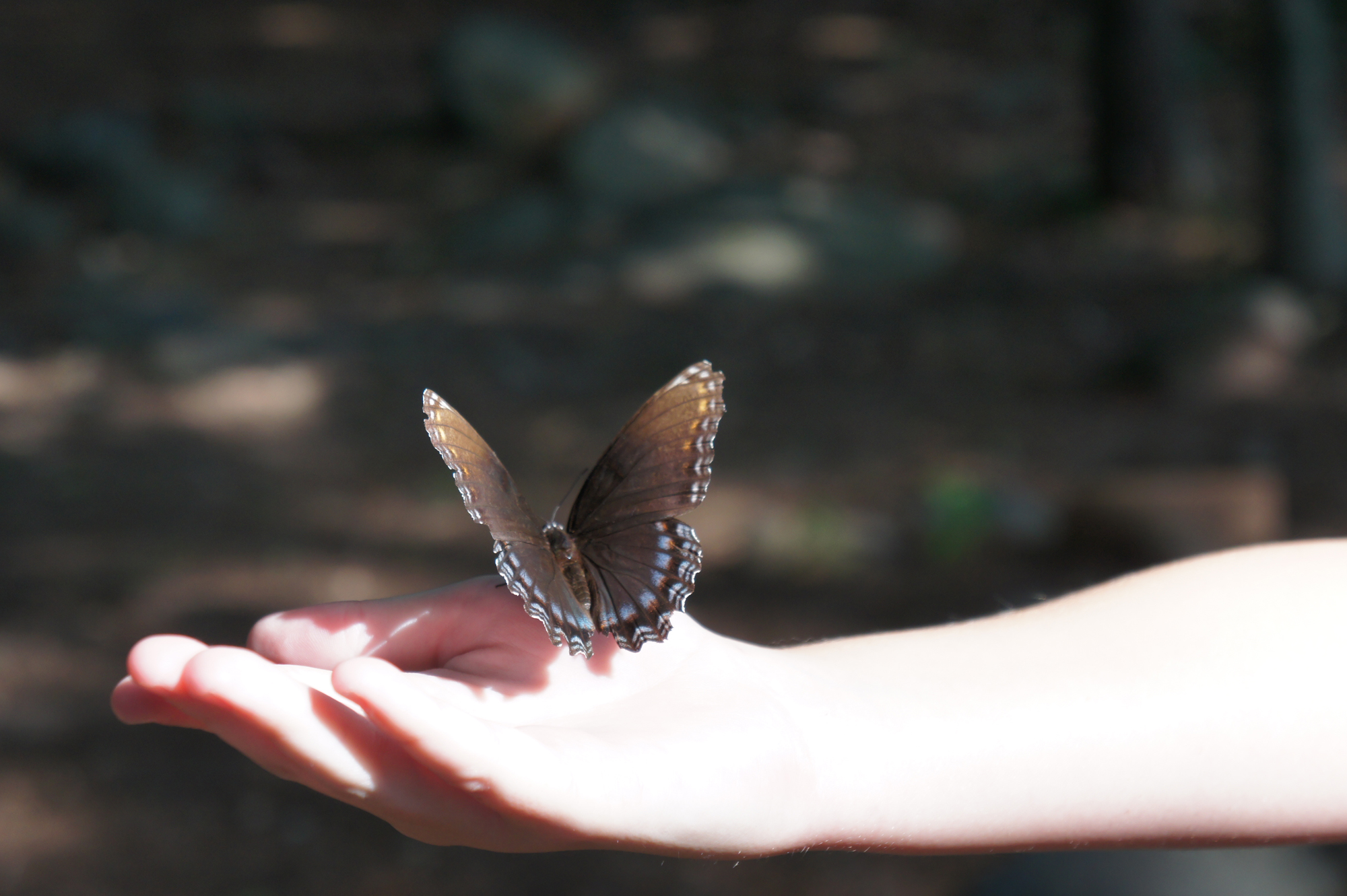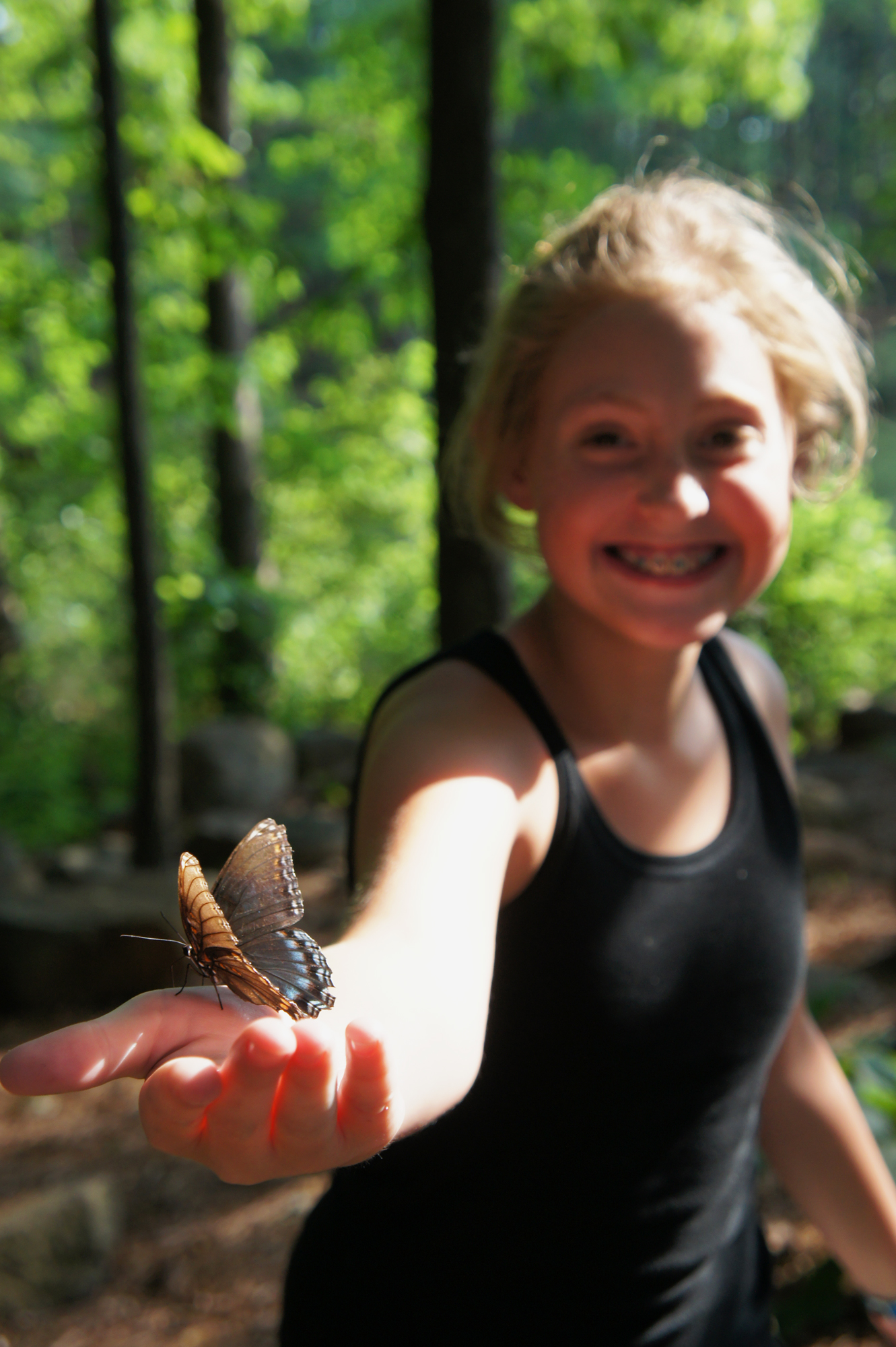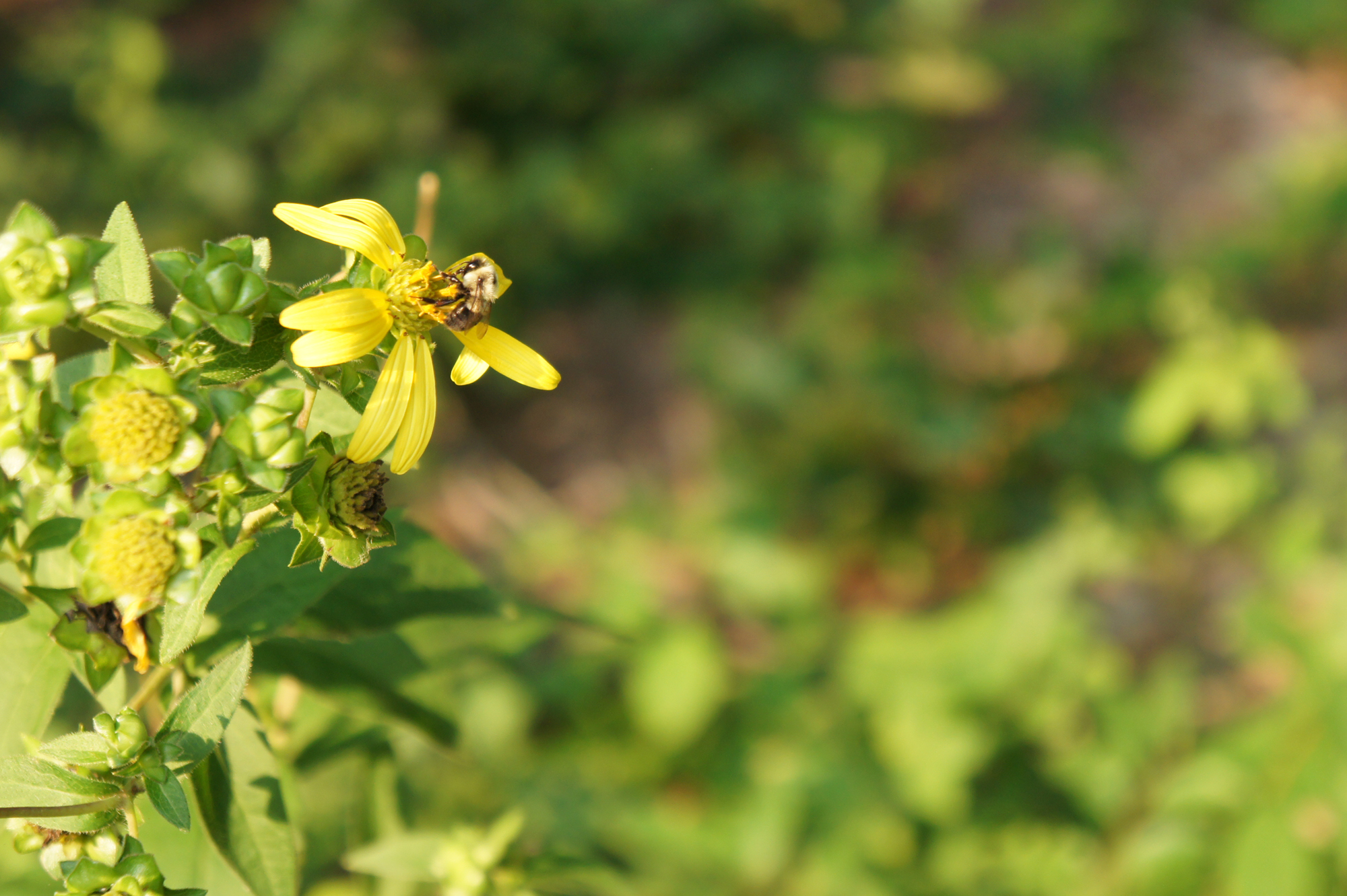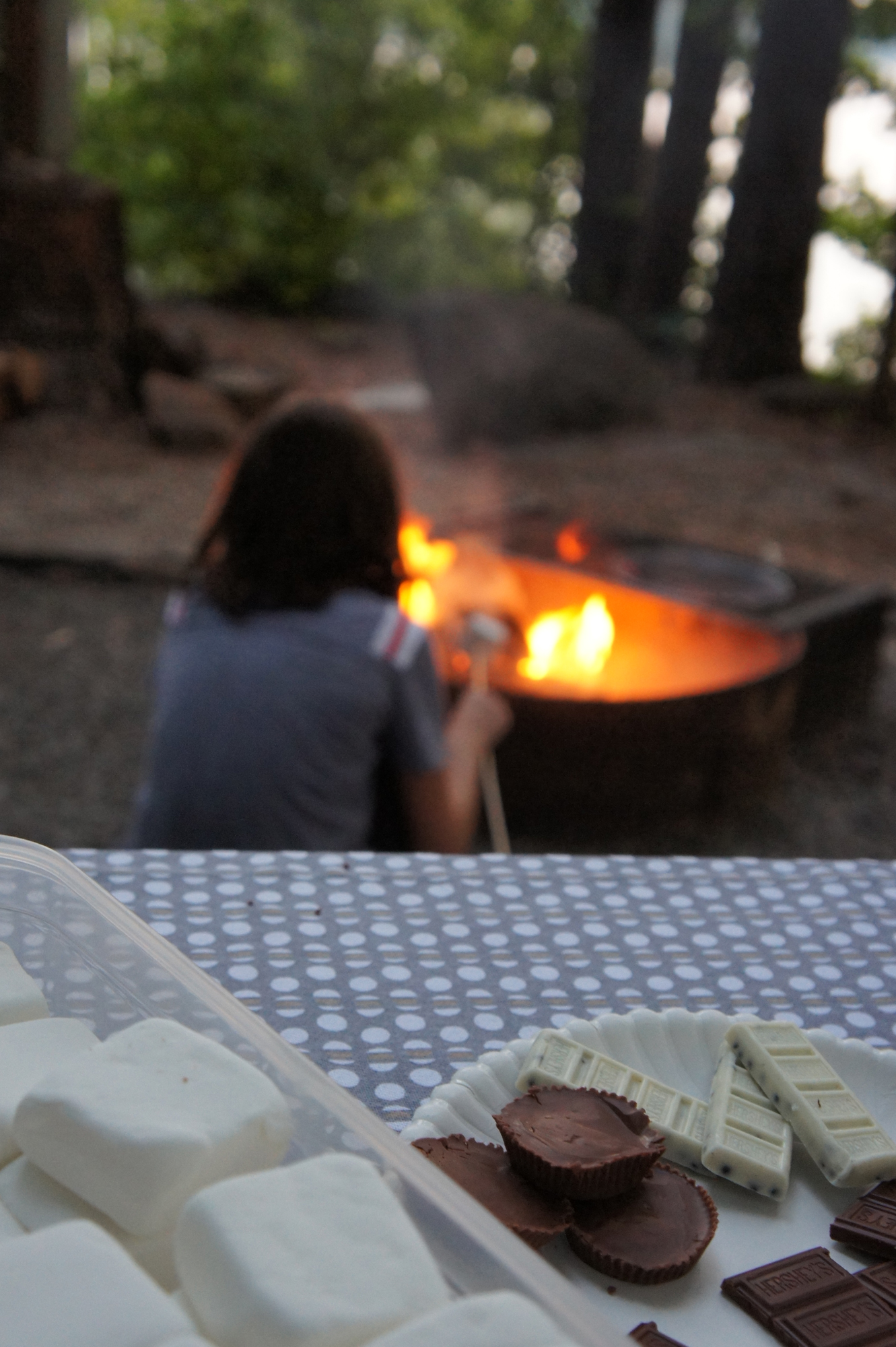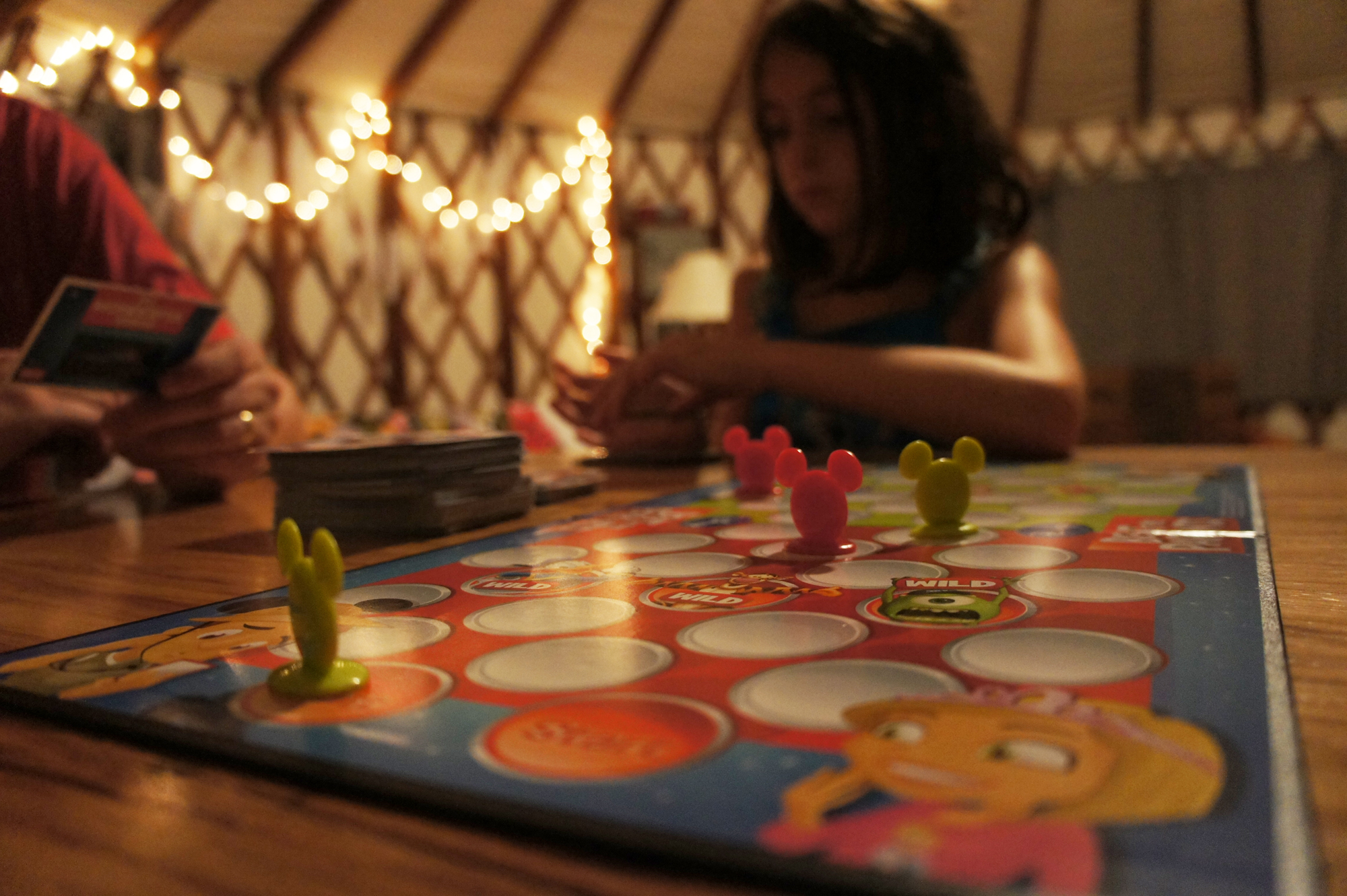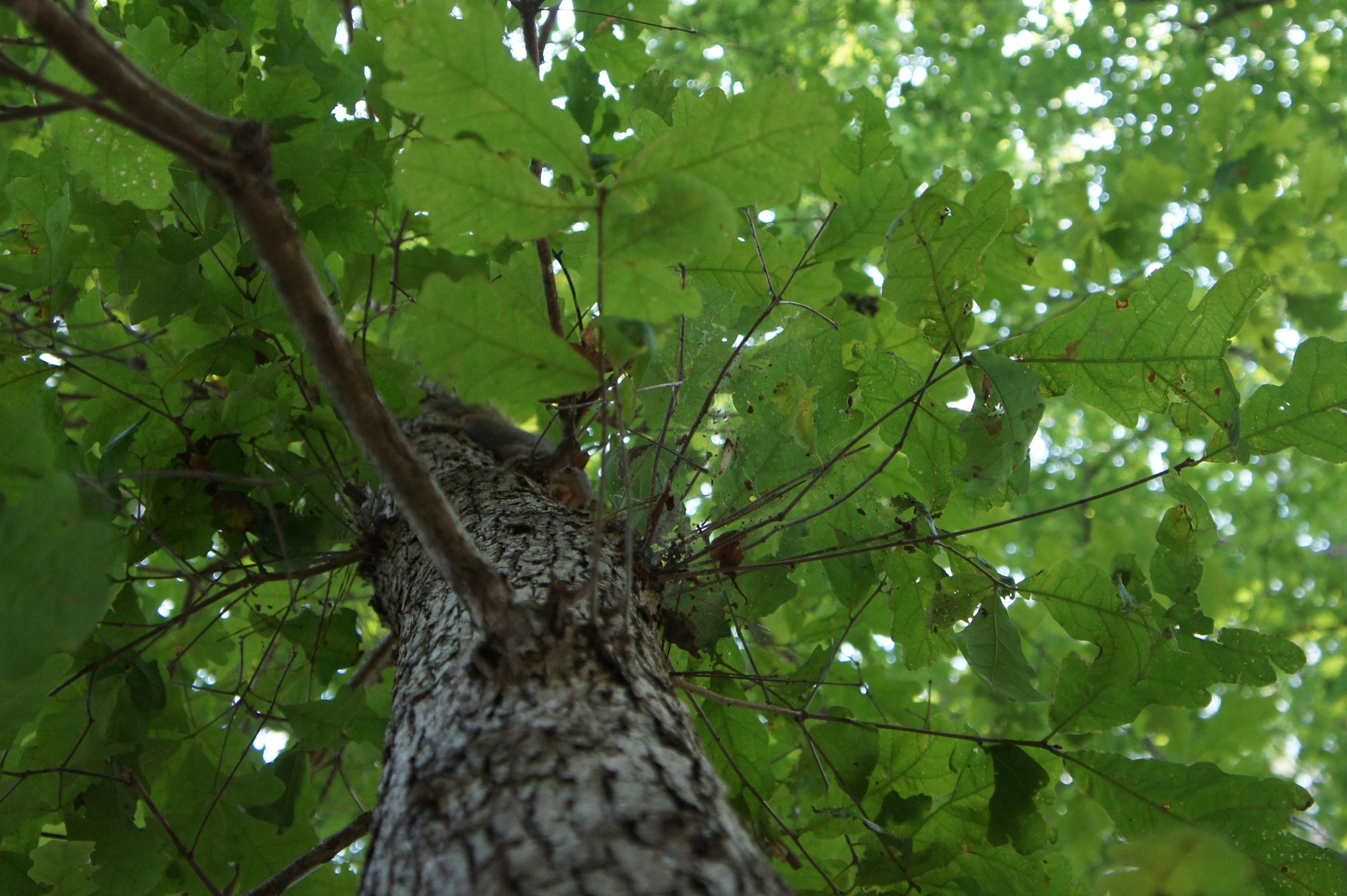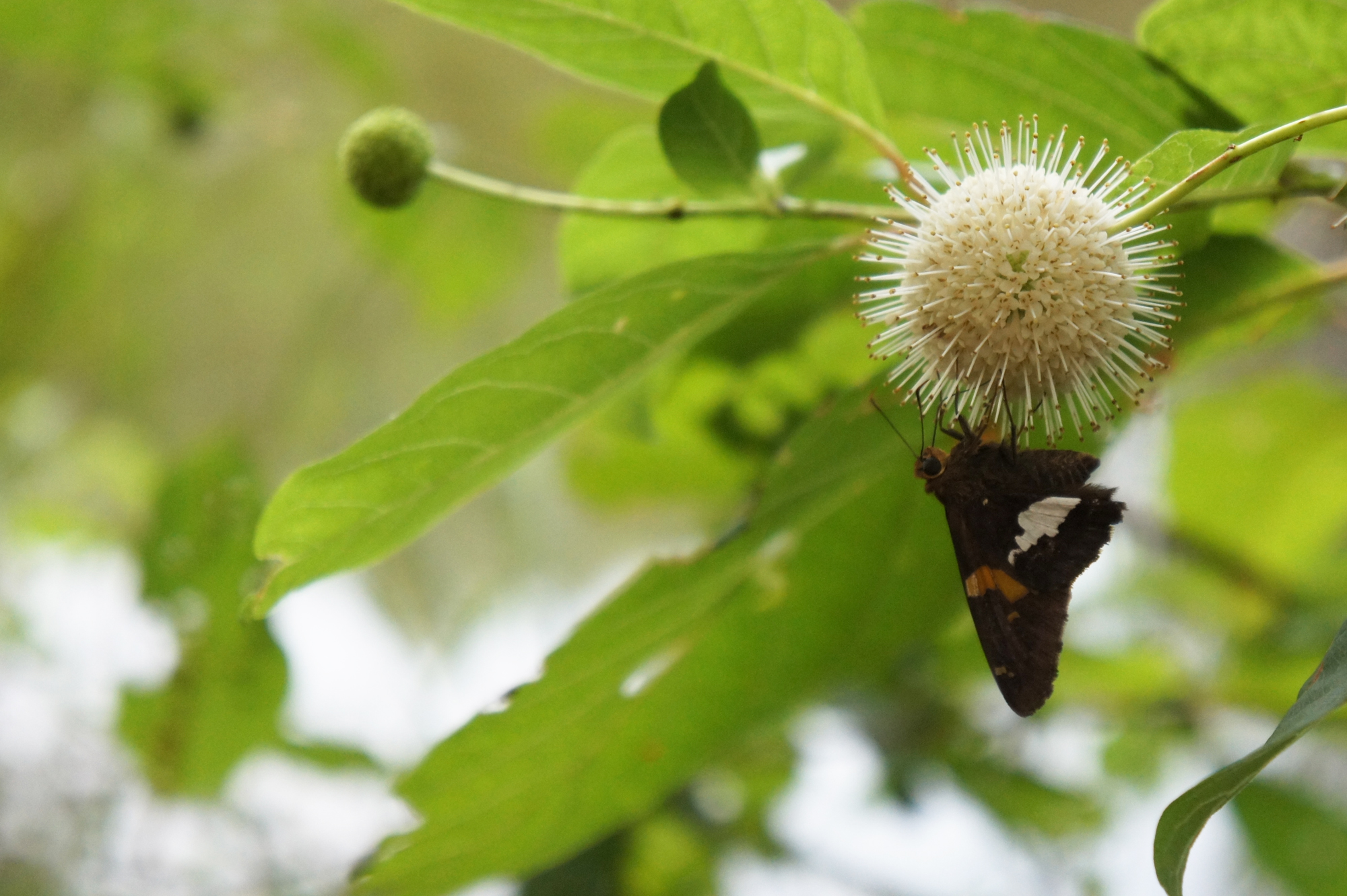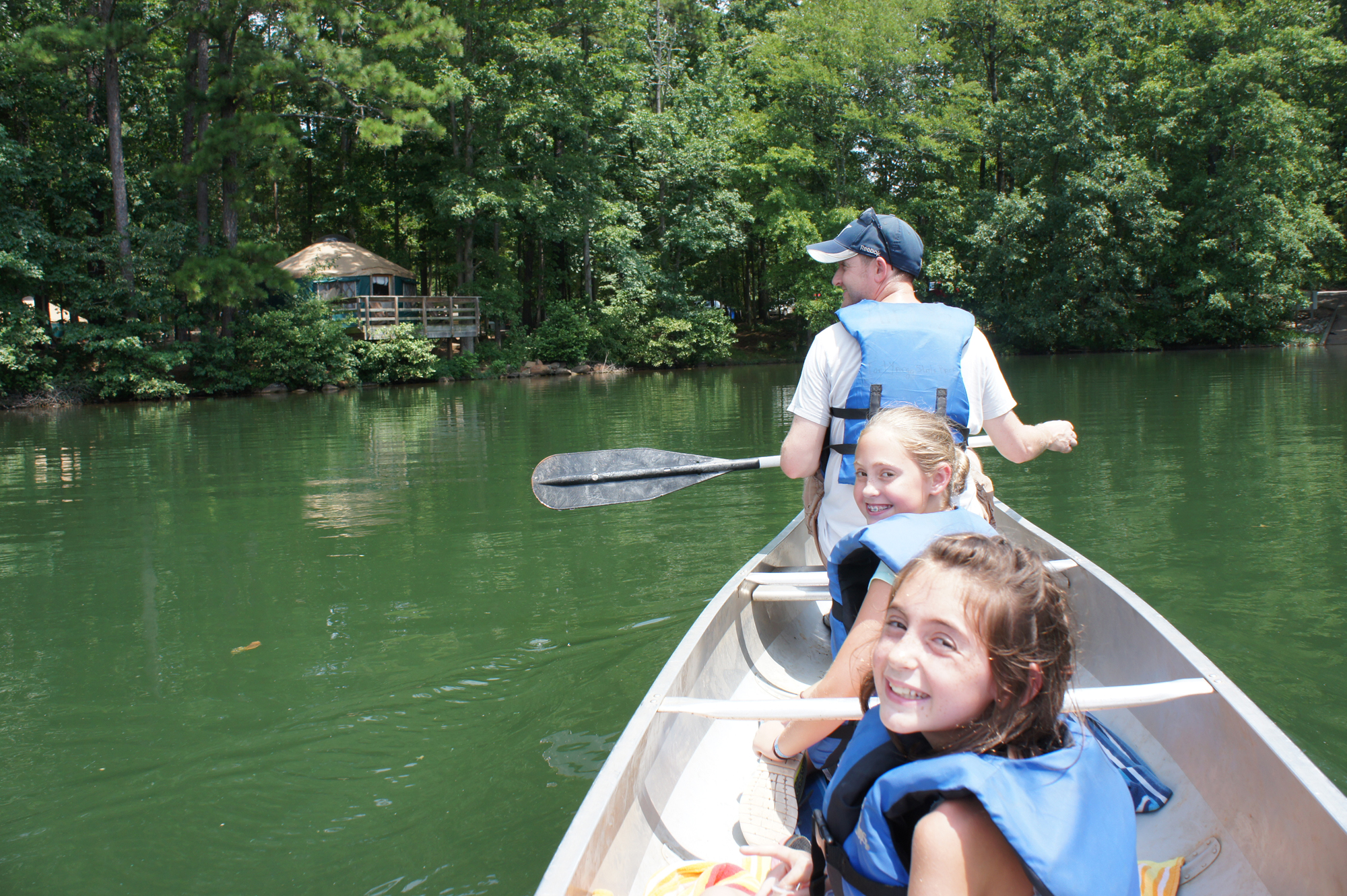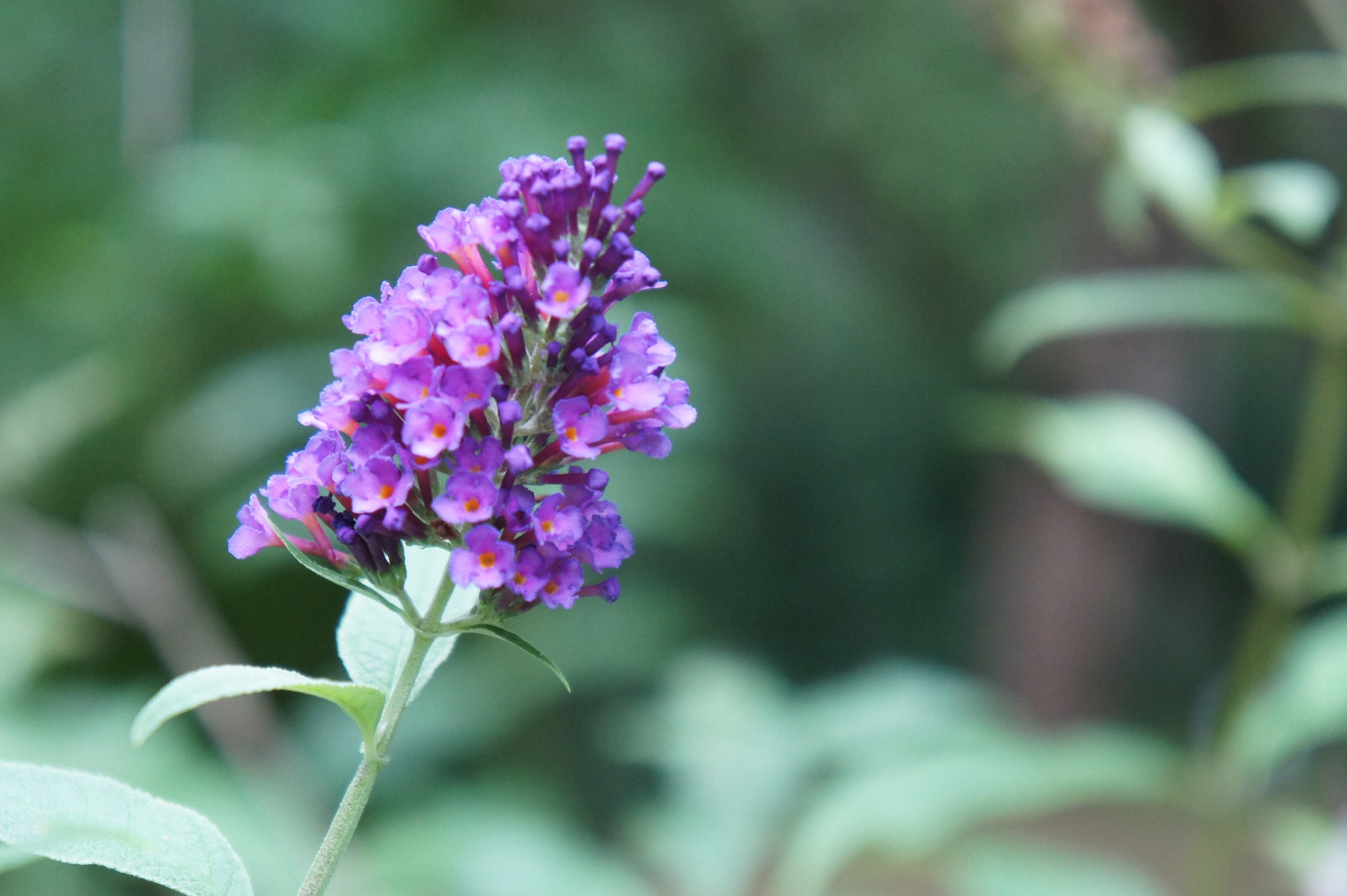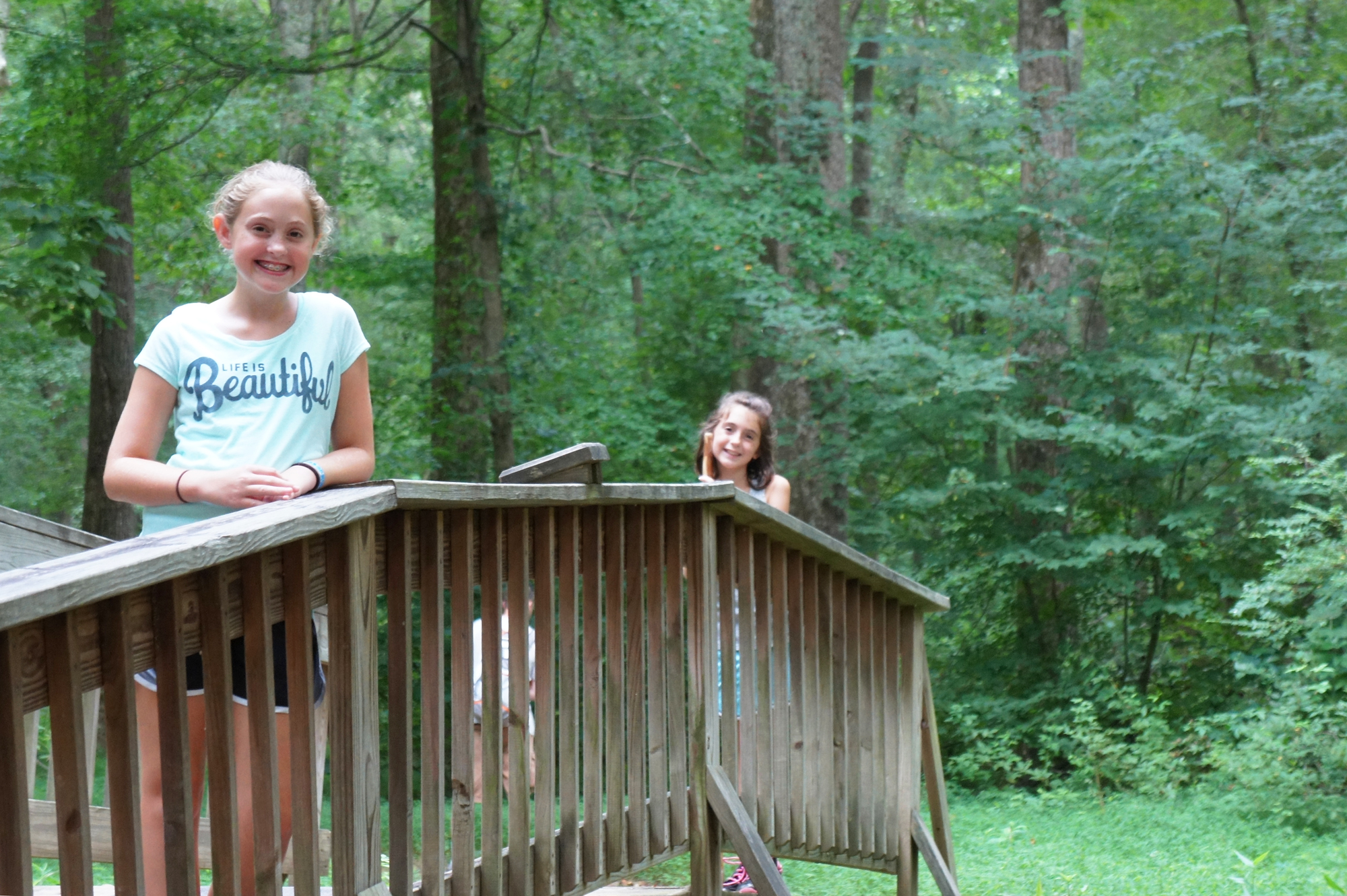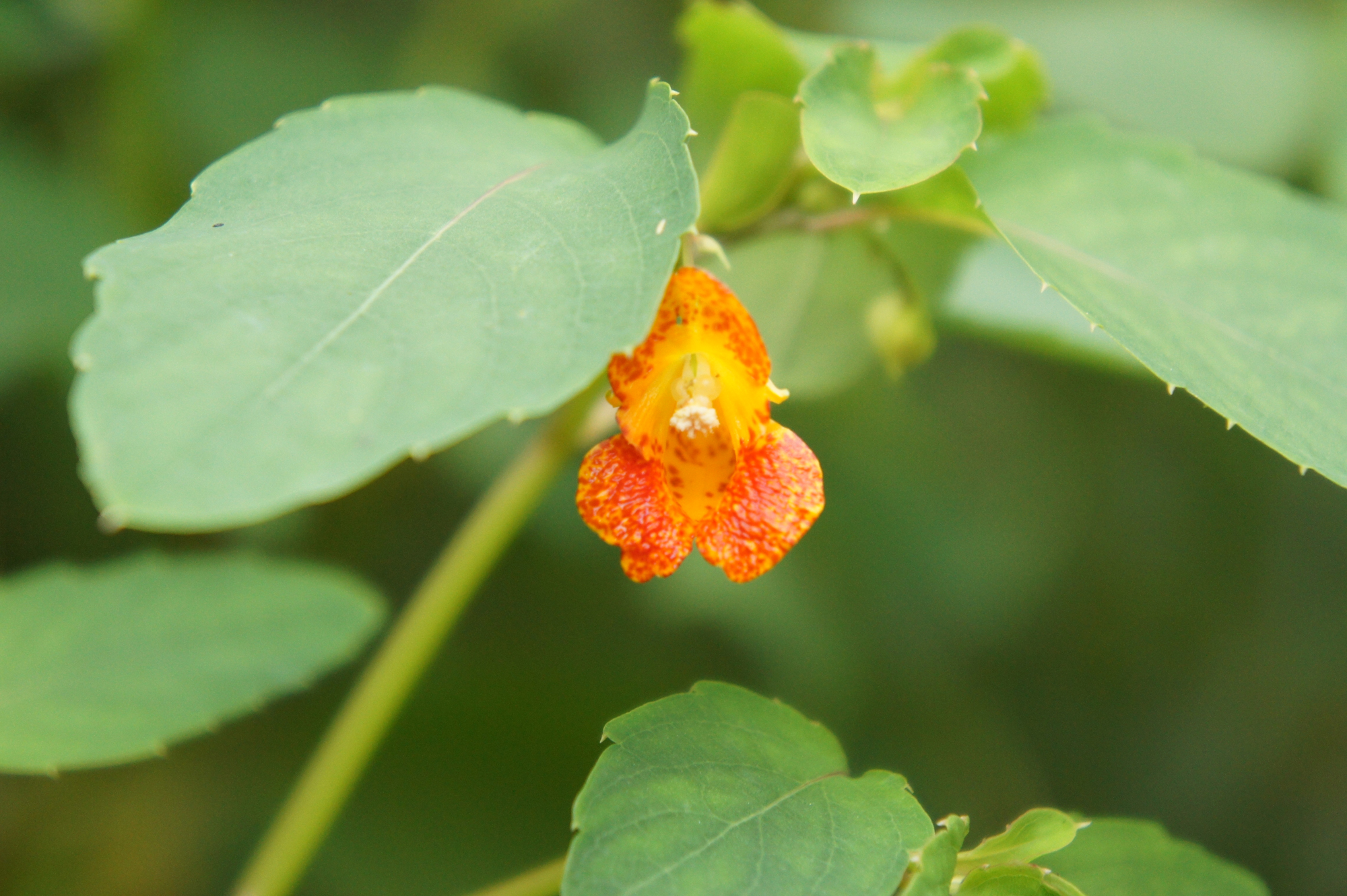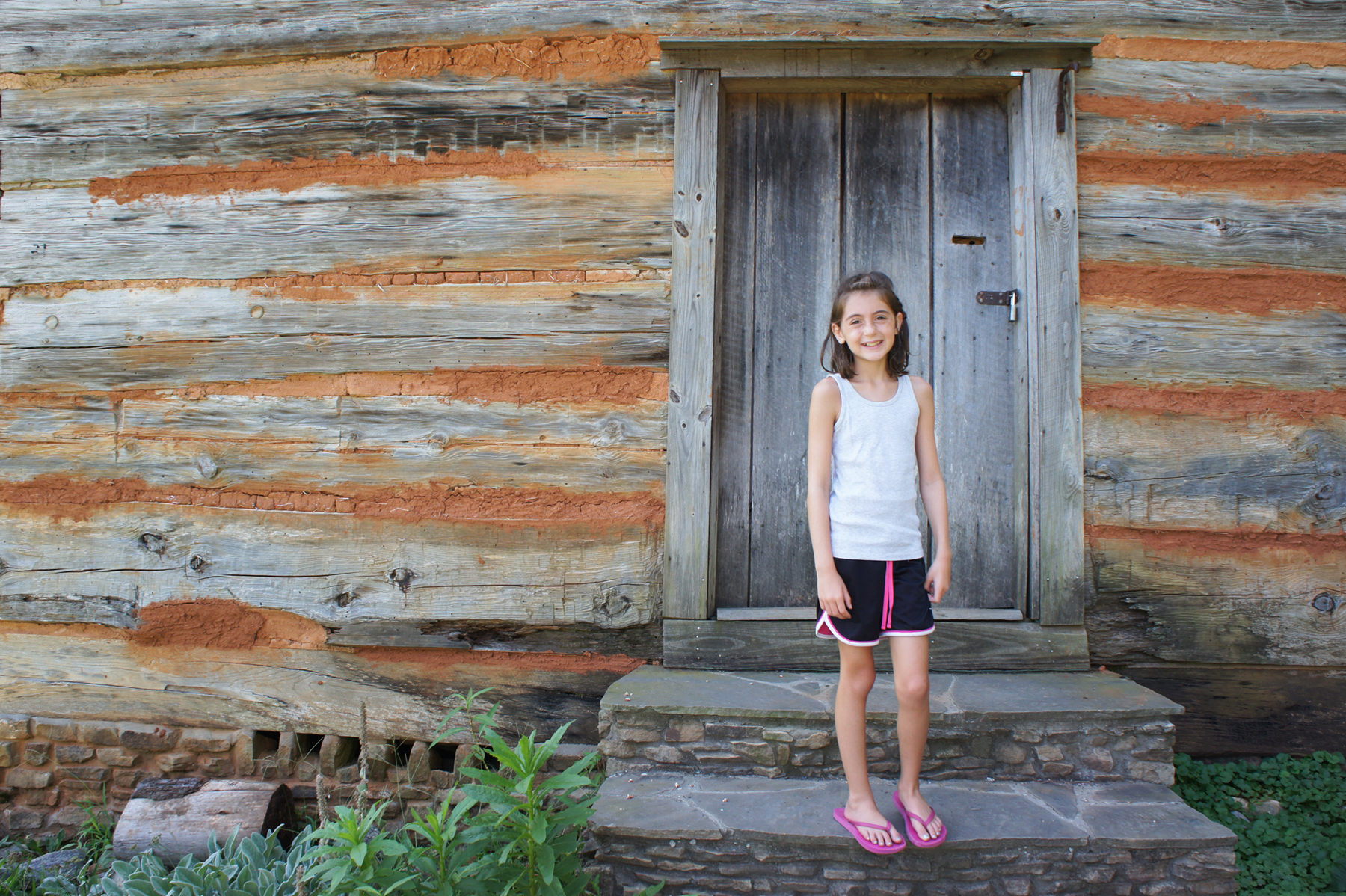 But it wasn't perfect.
It was hot. Really, really hot. And an animal of some sort (we're thinking a squirrel maybe?) got into the yurt through a hole in the screen window…it chewed through our bread, half of our hot dog buns and a package of donuts. And the girls annoyed one another and got quite cranky…several times. And the futon sofa was pretty hard and uncomfortable. And there was a giant (and I mean GIANT) spider in the bathroom sink. And there were bees that kept buzzing around my head as I tried to cook outside. And I ran into at least three spider webs while walking through the woods on our hikes. And I sweated. A lot. Did I mention it was really hot? Oh, and my coffee maker didn't work. It was tragic. *sigh*
It would be easy for me to list out all those things that weren't perfect, to focus on everything that went bad or wrong or not the way I wanted or had pictured in my head…and I could let that list taint my memory of those days with my family and keep me from doing anything like that again.
But I don't want to do that. Because I actually think that it is ALL of the moments – the great and the not-so-great, the beautiful and the messy moments – that grow us as a family, and make our time together so important and meaningful.
I think a lot of times we set our expectations for family time way too high. We stress too much about trying to make our family nights or our vacations reach some illogical level of perfection. We try to create these "perfect" moments together and in the process we miss the wonderful imperfect moments we already have…the messy moments that give us opportunities to live out what we say we believe about love and grace and forgiveness and redemption and joy…together.
I believe with all my heart that it is important for us to be intentional about our time together as a family, and to set aside focused time to be together. Whether it's a family game night or taking a walk together or going on an adventure in a yurt, spending time together is so important…time when we are not just together in proximity, just sitting in the same room breathing the same air, but together on purpose, actually talking and interacting and building relationships with one another.
But life is busy, and it seems to be getting increasingly challenging to snag those kinds moments as my kids are getting older and busier with their own friends and activities and plans.
And yet…maybe it's not.
Maybe I just need to stop weighing some moments heavier than others and embrace that every moment we have together has the potential to be significant. Because every moment is like a little drop of water…it may not seem like much on its own, but over time, moment by moment, drop by drop, they create a river of influence in my kids' lives.
I'm so thankful for the times we can get away as a family…those are memories that I will forever cherish. But I also want to be more intentional about embracing more of our everyday, unplanned, completely imperfect moments together. Because growing a strong family doesn't just happen on a once-in-a-while family getaway. It happens in all of the moments we are together, even in the messy imperfect everyday moments…
...maybe especially in the messy imperfect everyday moments.