Because it's simply Tuesday...
I picked up my mom early this past Saturday and we headed off on an adventure to North Carolina. I had won free tickets to a book launch party for Emily Freeman. She wrote this beautiful book called Simply Tuesday and she had invited all her readers to put their names in the hat for a random drawing to win free tickets to the celebration which was to take place at her sister, The Nester's amazing white barn. I have followed both Emily and The Nester for quite some time…I LOVE their books and their blogs…so on a whim, I put my name in the hat.
But I never win anything. Ever. And I honestly did not expect to win this.
But then…I did!
And then I about had a panic attack. Silly, right? I mean, I WON…I should have felt excitement and elation, not stress and fear. But you see, I struggle a bit with social anxiety…and sometimes it can be quite paralyzing. I blame it on being an introvert and a homebody, but really it boils down to insecurity and fear. I like being alone, I like the safety of my people and I avoid situations where I am surrounded by a lot of people, especially people I don't know. Because usually in those situations my tongue gets all twisted and my words come out all weird and I usually end up sounding and acting like a complete goofball who can't even get a thought out straight.
So when I got that email saying I had won the tickets, I hesitated. It sounded like fun, and it would be so cool to meet these authors that I have read and followed…and well, it was at The Nester's barn (!!!). But I hesitated because, I mean, really, who in the world am I to get to hang out with these "cool" people who write great words and are so witty and beautiful and awesome? I hesitated because I didn't think I would fit in very well…I'm nobody special from nowhere really. I hesitated because I was afraid.
But I've been really working on that fear thing…because fear is not from God, especially not this fear that stems from worry over what people will think of me or how they will perceive me….that's a selfish kind of fear that I have been fighting and laying at the feet of Jesus over and over again. I don't want to continue to allow fear to keep me from experiencing life to the full. Because a life lived in fear is no way to really live at all. I know. Because I've been there.
And so...I went. And boy am I SO glad I did!!
Even though my hands were literally shaking as I walked up to the barn, and even though I know I sounded like such a goof as I fumbled over my thoughts and my words came out a bit wonky...I had such a wonderful time. The whole place was so full of warmth and grace…it was beautiful and cozy and not at all as scary or intimidating as I had feared. In fact, it felt a lot like home. And Emily and Myquillyn were both just as sweet and kind and gracious as anyone I've ever met.
It's really hard to put the evening into words. I just don't know that anything I would say would do it justice. Not even my photos quite capture the beautiful spirit of that night.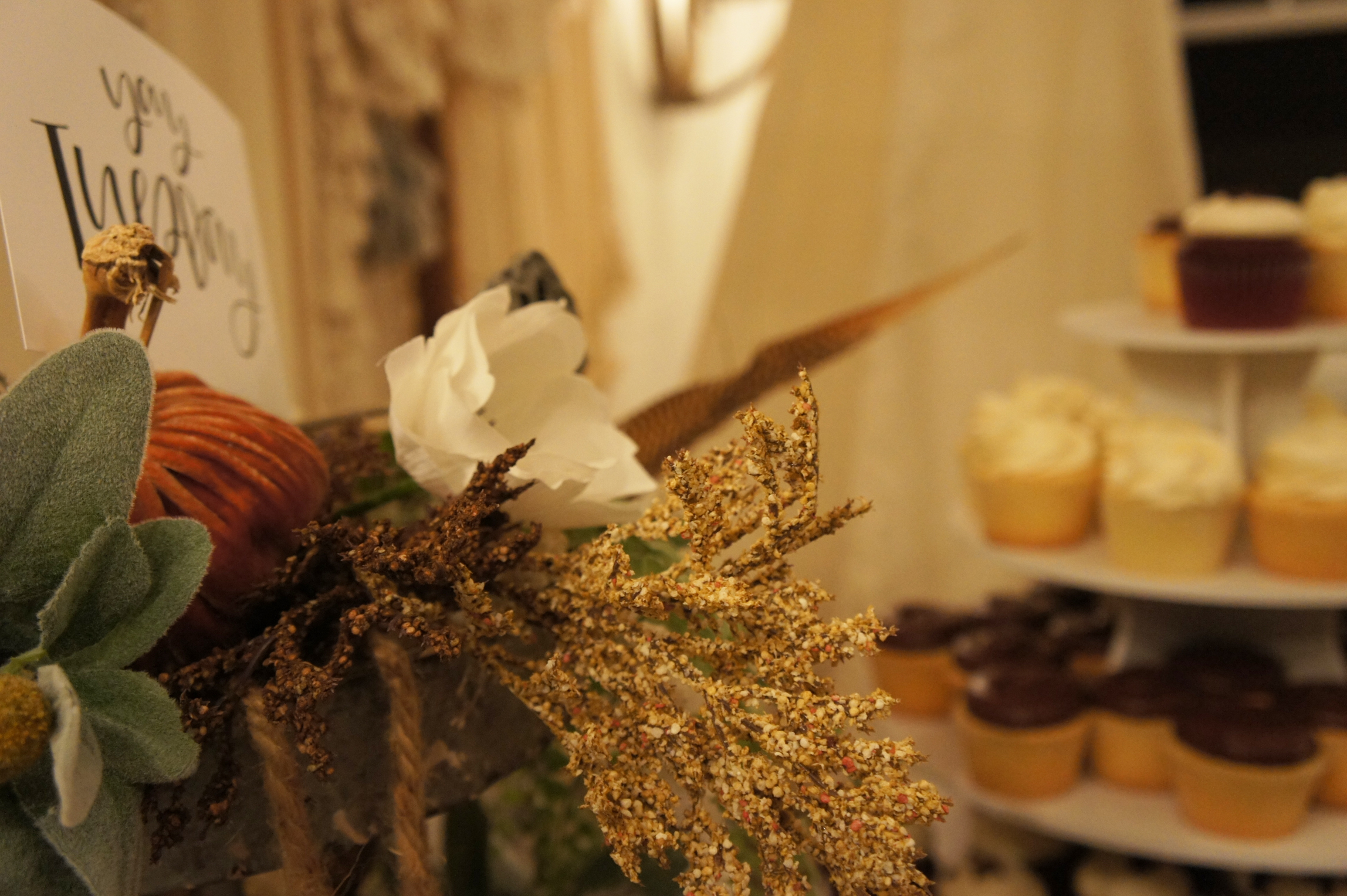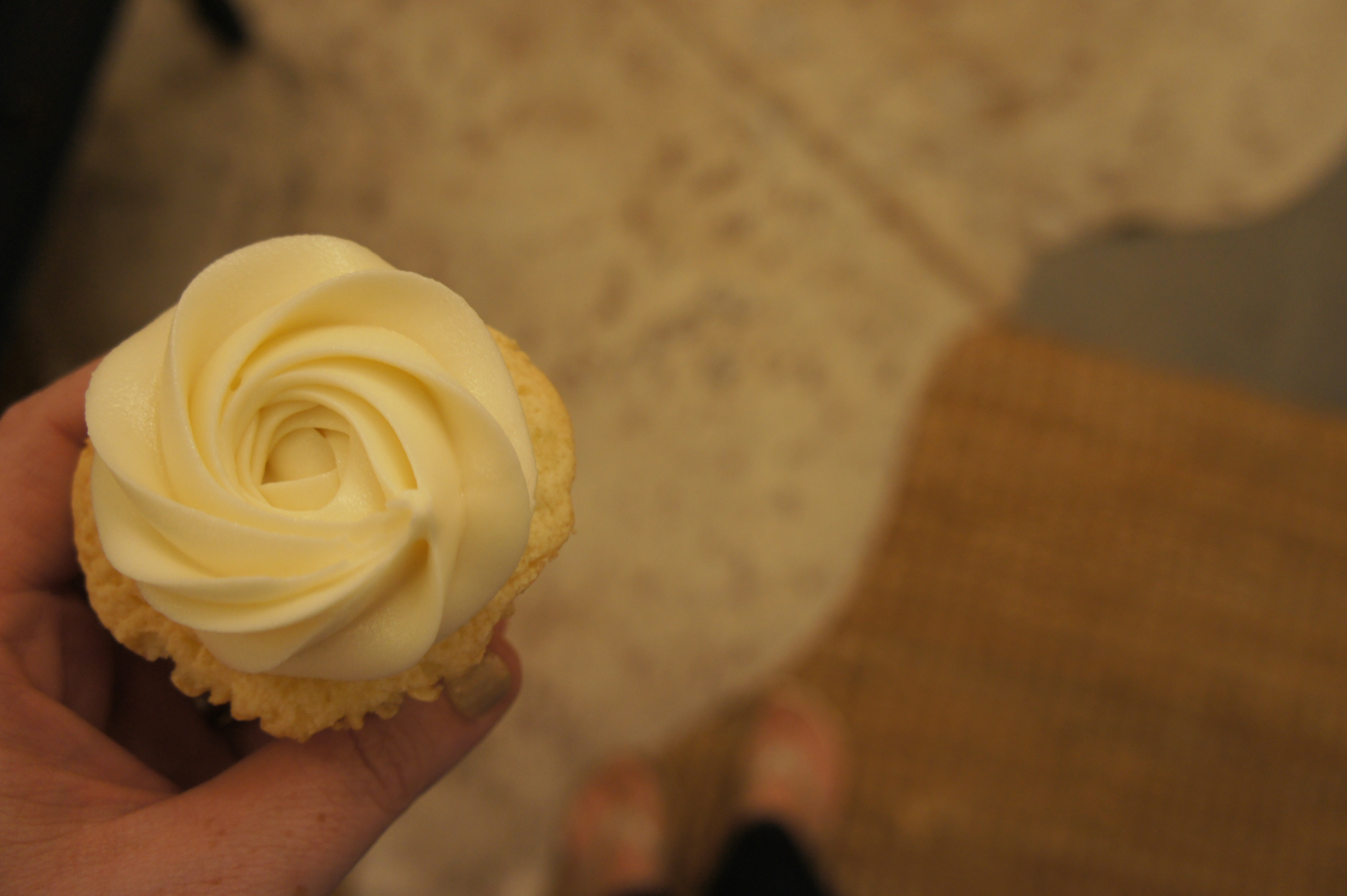 I think my favorite part of the night was when Emily read from her book, Simply Tuesday. I have only made it about halfway through reading the book, but I can already tell it will be a favorite. Here's just a little excerpt, about benches and taking time to sit down and embrace the simple moments of an ordinary Tuesday:
"The benches didn't give them something to talk about. The benches weren't fancy, expensive, impressive, or flashy. They weren't a complicated solution to an unsolvable problem, and they didn't offer answers to difficult questions. The benches simply gave us neighbors a place to be, a place to rest, a place to come together on an ordinary day.
I've thought of this often in many areas of my life when I try to make things too complicated. When I feel myself getting carried away, when I feel tempted to turn and build a city rather than accept my right-now home, I ask this simple question: Where is the bench in this moment?
In my work, when I see all the reasons why what they're doing over there is more important, impactful, and effective than what I'm doing over here, I'm tempted to make the platform wider and put brighter lights in the bulbs because I have to dazzle, you know. I am determined to make my work the best, the most excellent. When I want to climb the ladder, what if instead I tore the ladder apart and used the wood to build a bench?
In my relationships, when I see a need I think needs fixing, a conversation I don't know how to tackle, a grief I have no words for, I'm tempted to make things complicated and fast-moving – let's pull out the city plans, build the roadways and sidewalks straight to your heart. But people don't need fancy and flashy, they probably just want regular. They don't need a fixer, they need a journeyer. They just need to sit on a bench with someone else so they know they're not alone. I know this because it's what I need too.
In my own soul, when I feel the need rise up in me for recognition, appreciation, and validation; when I feel my soul grasp and grope for worth, significance, a city to call my own, I want to look for the bench instead. How can I sit down on the inside?"
- Emily Freeman, Simply Tuesday
I've been asking myself that question a lot the last few days…How can I sit down on the inside?
So today, I am practicing the art of sitting down on the inside…I am embracing all the small Tuesday moments that I often overlook in my hurry to something bigger and better. Today, I am thankful for a wonderful weekend that reminded me that the extraordinary moments are often pretty ordinary…and ordinary moments with my Tuesday people are actually rather extraordinary…and every moment is a gift, with absolutely nothing to fear, because I get Christ right here with me through it all.
Have a beautiful Tuesday, friends!
(And you should totally get this book, Simply Tuesday...you'll be so glad you did)